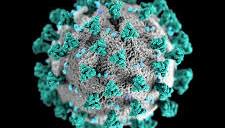 Some country is testing more covid-19 cases than their total population .
There are country in the covid-19 cases are shooting up. Testing is under taking all over the world to get the active cases and how to prevent it. Due to every country is testing and some have more tests than thier total population in the country. A country like Faeroe Island has a population of 48,972, with 222,491 as total tests.
This mean that they has tested double of their total population. They recorded 3 active cases, with a total cases as 654. 1 death records and 650 recovered.
Also, Cayman Islands is one the country who's total test exceed their population.
The total population of Cayman Islands are 66,175, and the total tests are 67,477. Cayman Islands recorded a total cases of 398, with 28 active cases and 2 deaths records.
Bermuda has thier total tests more than their total population. The population of Bermuda are 62,142, with 164,546 total tests.
Their covid-19 total cases are 692, with 12 deaths, 668 recovered and 12 active cases. They recorded 5 serious cases.
Another country is San Marino. San Marino has a total population of 33,973 and their total tests are 34,865.
They have a total cases of 3,066, with 14 new cases recorded, 67 recorded deaths, 2,752 recovered and 247 active cases.
Content created and supplied by: Newsmaami247 (via Opera News )