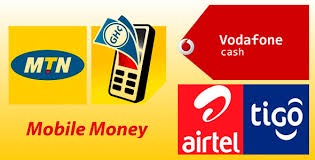 The second wave of Coronavirus (COVID -19) pandemic is causing much trouble globally.
By and large people are being infected whilst contact tracing and testing are being established by healthcare providers in various countries.
This dreadful virus is infecting, causing complications and killing people all over, closing economies and forcing countries to lockdown to prevent the spread of the virus in a region or community.
In the wake of COVID-19, measures and directives from authorities in Ghana and other parts of the world have been rolled out for all to adhere to and further protect themselves from being infected.
Such measures include; ban on gatherings or conferences, staying at home, regular washing of hands, applying sanitizers often as possible, social distancing, wearing of nose mask, disposing of used tissues after coughing or sneezing etc are laudable ideas. Come to think of it what will happen if there is another lockdown in Ghana?
Almost everyone would be indoors leading to financial burden on the citizenry especially those using e-zwich and ATM cards for transactions. Assuming one's e-zwich or ATM card has expired, imagine the discomfort.
With this, should payment of service through momo be encouraged by both public and private organizations in the country?
Paying e-zwich holders or account holders via Mobile Money (momo) would not only improve quality financial service but also reduce long queue at the various banks that might lead to the contracting the virus from an infected person knowingly or unknowingly.
I want to believe the financial institutions and stakeholders have created a means for swift financial service to its customers in case there is another lockdown.
From: Ebenezer Zor
Content created and supplied by: zorebenezer (via Opera News )