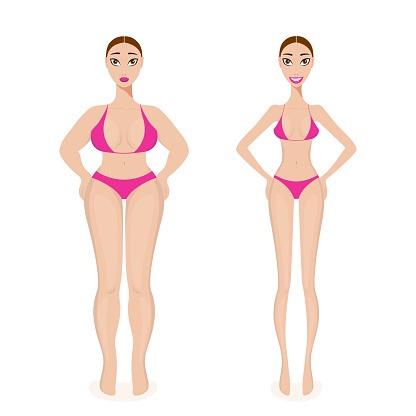 From eating without distractions, juicing vegetables, eating soup or salad with meals, avoiding sugar to avoiding fad diets and more, watch till the end to learn about all of them.
Whiles you benefit from reading this article now, wouldn't you like the idea of having tips like this everyday? if your answer is yes, I urge you to please take a moment of your time to click on the follow button at the right top corner of your screen so you don't miss out on daily healthy tips from Healthmatics. ​
1. Stick to an eating schedule​
2. Eat without distractions ​
3. Drink water with lemon​
4. Start juicing​
5. Eat the colors of the rainbow ​
6. Eat breakfast ​
7. Eliminate or reduce the amount of red meat in your diet​
8. Use healthy cooking methods​
9. Start your meals with soup or salad ​
10. Ditch added sugars
11. Don't Drink Your Calories​
12. Avoid fad diets
13. Log what you eat​
14. Finish your meal with a fruit​
15. Always keep healthy snacks on hand​
16. Replace emotional snacking with a fun activity
1. Stick to an eating schedule: The quality and quantity of food you eat is only half of the weight loss equation. Regardless of which diet you choose, when you eat is important too.
Starving during the day and ignoring hunger could lead to bingeing later. The peaks and valleys of hunger throughout the day can also make it more difficult to manage cravings.
Eating regular meals at regular times will actually help normalize your metabolism leading to effective weight loss.
2. Eat without distractions: Mindful eating is vital for a healthy diet. We tend to eat for many reasons besides hunger, including boredom, celebrations and food cravings.
3. Drink Water With Lemon: You already know drinking water is good for your overall health. But you can take it up a notch for weight loss.
Drink 3 liters of water with lemon every day. Adding the lemon helps to detoxify the liver and metabolizes fat. So this can speed up metabolism by about 33 percent. That burns about 100 extra calories per day.
4. Start Juicing: And by juicing, we mean drinking fresh vegetable juice. Juicing is the best thing you can ever do for your health. Cucumber, kale, carrot, ginger, all of these juices are very good for you.
They will give you energy, and actually taste good. The coolest side effect to them is that you will stop craving sugar and salts. Just like that, without trying.
For more healthy tips, like and share this article with your friends and loved ones. Remember to follow us for more...
Content created and supplied by: Healthmatics (via Opera News )