In our society today, people tend to misbehave just because they want to have fun. Peer pressure and the need to belong have sent many youths down the wrong path. A lot of things many do for fun have consequences.
A very well known and award winning online Doctor known as @Aprokodoctor dropped a very important warning regarding something very sensitive. He is known for always dropping health tips, solutions, guidance and advice to his followers, especially on Twitter.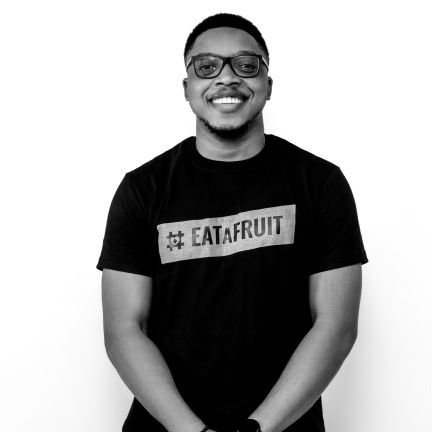 Aproko Doctor
He made a tweet warning people never to mix drugs in drinks and food. Especially doing it for people without their knowledge or consent. According to him, many have allergies and might react to certain mixtures which does not agree with their system.
Take a looks at his tweet:
"Don't mix drugs into people's drinks or foods without them knowing under the guise of fun. It's not funny. If it's laced. Let them know in very clear terms! No slangs
For example, some people have a family history of mental illness that can be triggered by marijuana."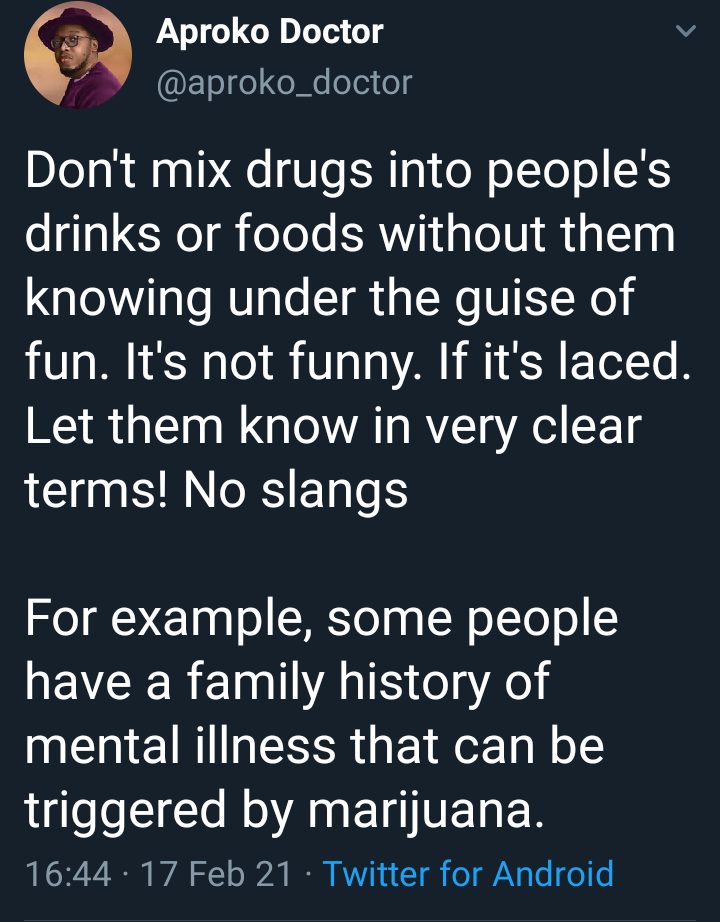 This is a very good advice from a certified doctor. Besides, I believe it is a criminal offense to put (hard) drugs on people's drinks without their knowledge.
Stay safe out there.
Content created and supplied by: PrettyLady (via Opera News )