Forest sandpaper tree which is also known as "onyankyere" in twi language is commonly in traditional healing medicine, this tree has being used in the treatment of a wide range of conditions. There have been several investigations into its medicinal actions.
The Root decoctions are used in the treatment of urinary tract ailments, gonorrhoea, asthma and tuberculosis. The root is chewed in case of cough, the root is an ingredient in a prescription to expel worms. The root bark is used against eye problems. The body is rubbed with root scrapings as a tonic.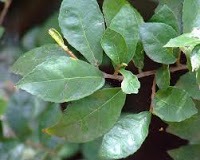 The wood ash or charcoal is applied on lesions caused by leprosy. Decoctions of the bark are used in the treatment of coughs, worms, haemorrhoids and abnormal enlargement of the spleen. They are also used as ingredients in the treatment of heart problems. A cold bark extract is drunk in case of dizziness. A maceration of the bark, combined with Senna occidentalis and Setaria megaphylla is taken to facilitate childbirth or to heal gonorrhoea, syphilis, etc.
Sap from the stem bark is used to stop bleeding, as a treatment of wounds, sores, eye ailments. A decoction is taken for the treatment of dysentery; diseases of the kidneys and urinary tract; respiratory conditions such as coughs, colds, flu and asthma; hypertension. The young leaf is chewed and swallowed in case of gastric ulcers
The fresh leaf is used as an ingredient of preparations for the treatment of heart diseases.The leaves are cooked with bananas and eaten as a treatment for gonorrhoea; the cooking water is also drunk for this purpose. The leafy shoot is used in preparations applied externally against jaundice, rash, wounds, fungal infections, itching, rheumatism, and lumbar and intercostal pain. The powder of the dried leaf is sprinkled on burns.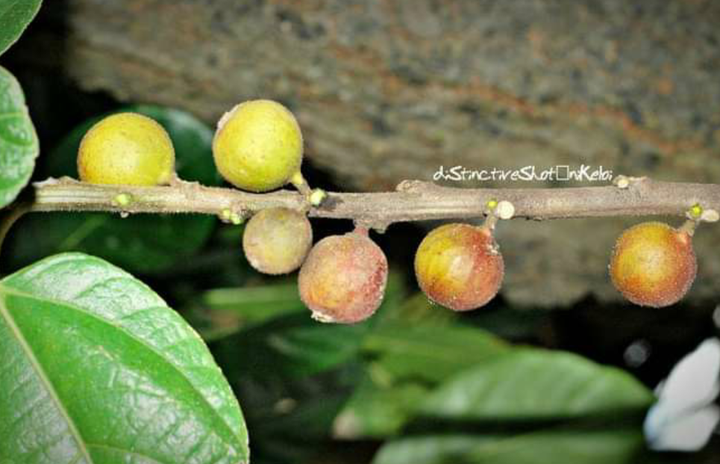 The leaves are used as a mouthwash against thrush, inflammation of the gums and other mouth and throat ailments.The head is rubbed with warmed leaves for the treatment of headaches; tumours are also rubbed with warmed leaves. In case of severe headache, the patient's head is washed with a decoction of the leaf. The fruit is eaten as a treatment of coughs and venereal diseases. The dried and powdered fruit is added to porridge for the treatment of sterility in women.
How to prepare to use generally.
Get the back, root and the leaves dry all for at least 3 days, boil it with lemon and have a drink morning and evening until healing.
For all kinds of eye problems except blindness. Get 15 leaflet of the fresh leaves and chew it with palm kernel early in the morning when you haven't eat anything. Filter the juice without adding any water and put a drop on each eye. Do this every morning and evening within a week you start felling. It work especially for those with cataracts.
Please you can like, share and also ask anything you want to know thank you.
Content created and supplied by: HisExellency_75 (via Opera News )