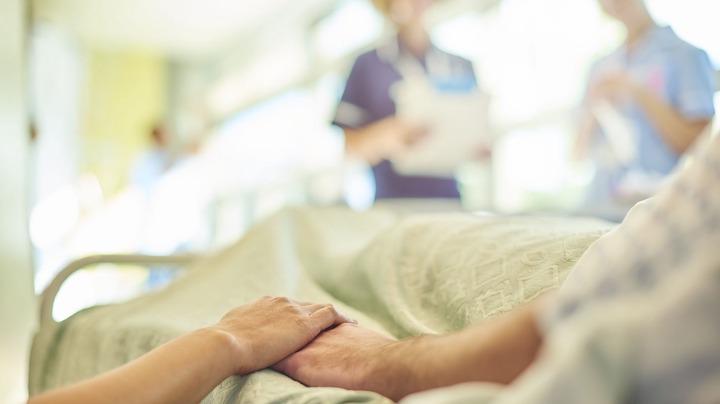 One of my number one jokes I've at any point heard was conveyed to me by an at death's door man. He realized I was searching for a serving position, so I could stop as a retirement home night-cook and return to class. 
"I was glancing in the classifieds today," he said. "I saw something that would be ideal for you. The compensation isn't extraordinary, yet the tips are colossal!" 
"Goodness better believe it, Hank? What work?" 
"Circumcising elephants at the Denver Zoo!" Hank said, continuing to chortle until his hacking hack returned. After the fit, his significant other agreeably chastised him for being uncouth, and my half-hour mid-day break was finished. 
Hank would be dead of cellular breakdown in the lungs inside a month. He was one of numerous individuals that I became more acquainted with (and lost) in my time working in a retirement home. 
Being so near death, from various perspectives, instructed me to live. I had left my dishwashing position at this equivalent retirement home subsequent to graduating secondary school in the fall of 2011, and by January 2012, I was back, in the wake of exiting school. 
As a dishwasher, I never truly conversed with the inhabitants. Nonetheless, the capability of a monkey's foot can get you advanced out of dishwashing, so it wasn't some time before I was elevated to cook. 
That is the point at which I met Hank. Hank had been a B-17 tail heavy armament specialist in World War II, when the endurance rate for pilots was about one of every three (as per him). He revealed to me significantly more than one story during the many mid-day breaks I ate in his loft. He showed me the "first aid pack" he was given in the battle, for the most dire outcome imaginable of being shot down in battle (It was basically cigarettes and a light tidbit). 
He had an expression that he said again and again "I have 1,000,000 stories, and some of them are even evident." Some of them were a lot of false, similar to when he swore all over that the Germans shot green and red enemy of airplane shells at his plane on Christmas day. 
For the brief timeframe I knew him, he was my saint. He made me need to have stories, to fail to remember a portion of the astonishing things that I had encountered on the grounds that I had encountered a memorable lot. 
He enlivened me to leave that work and search for something more adaptable so I could return to class. 
He roused me to travel. 
He instructed me that joy isn't something that you simply go out and find. It is the result of an admirably carried out life. At the point when things are attracting to a nearby, the sum total of what you have are your encounters and your accounts to keep you warm. The additional time you went through pursuing cash, the less stories you'll have. 
I met many individuals working in that retirement home, and we can without much of a stretch gap them into two classifications. The "upbeat ones" and the "unpleasant ones." 
In the wake of investing a ton of energy with the two gatherings, I understood that the cheerful ones would in general have carried on with lives of assortment. They'd maintained various sources of income, lived better places, had fascinating stories to tell, and realized how to recount those accounts to get a positive reaction. 
Their positive encounters of a daily routine very much experienced gave them a superior feeling of what their identity was. They were bound to shape associations, be a piece of social gatherings, and more averse to be irate about the soup of the day. Their interior locus of control permitted them to live additional satisfying lives as the clock was slowing down. 
At the point when I met Hank, he was passing on of cellular breakdown in the lungs. He raised that reality precisely one time, to reveal to me that it was out of his control. In his own words: 
"What am I going to do, begin getting annoyed at this point? All other times I've gotten irritated it hasn't caused me a damn piece." Then he dispatched into one of his accounts, of some other time he was annoyed when he thought he planned to bite the dust in a failing plane. He set the indignation aside and landed. 
"Life is that way," he advised me. "Regardless of how irritated you will be, you actually need to set down the plane, and being annoyed won't help you the slightest bit. You must make the most amazing aspect it." 
The day he trained me this exercise was the exact day he poked a fun at elephant circumcision and snickered himself rough. 
Here are three exercises that I took from Hank: 
Life (and the world) is a breaking down plane, the more annoyed we let ourselves become about it, the more probable we are to crash. 
Bliss is certifiably not a consumable item. It isn't something you find via looking for it. It is a normally emerging side-effect of a satisfying, masterfully carried out life. 
A masterfully carried out life has more to do with viewpoint than all else. However long you can giggle, there is trust. 
These are insane occasions, however our age doesn't have a restraining infrastructure on difficulties. The cutting edge world basically presents new difficulties. Our fights are not unwinnable, or unconquerable, regardless of how overwhelming they may appear. On the off chance that we let the world make us harsh, we have lost the battle. In the event that we approach our difficulties with satisfaction, nothing can stop us.
Content created and supplied by: HealthWow (via Opera News )