Exercising really improves your health which in turn perpetuates longevity of your lifespan on Earth but this young man over here instead of improving his lifespan nearly ended up losing his life. Such an irony!!!
This man per reports was a neophyte who visited the gym not long ago but claimed he was the strongest amongst them all including the gym instructor. Just like that? A new guy walks into the gym and starts blowing his own trumpet. How arrogant he was.
He attached many weight plates to his barbell and started lifting it with the aim of creating an impression that he could do what no one couldn't do in the ghetto gym. Like every human, there's full energy at the start of a vigorous exercise but the end justifies the means.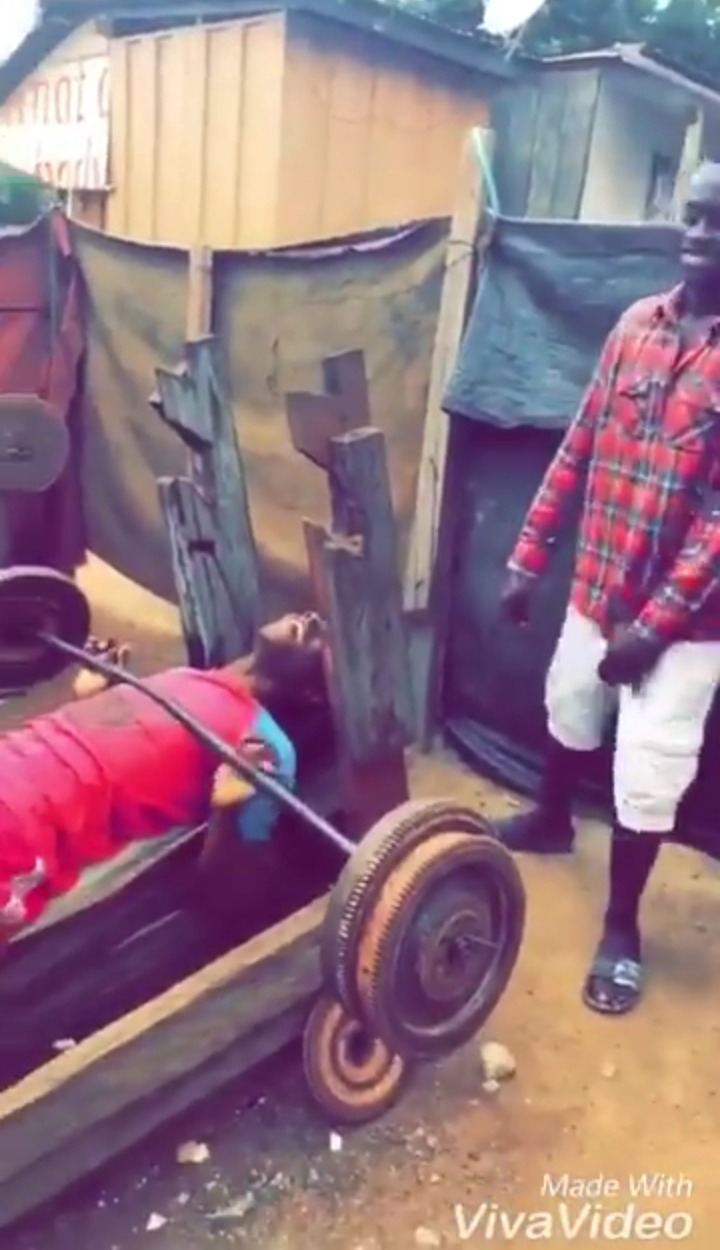 He could no more lift his barbell up and was struggling to get it off his chest but the gym instructor ordered all the boys around not to help him, he wanted to teach him a lesson.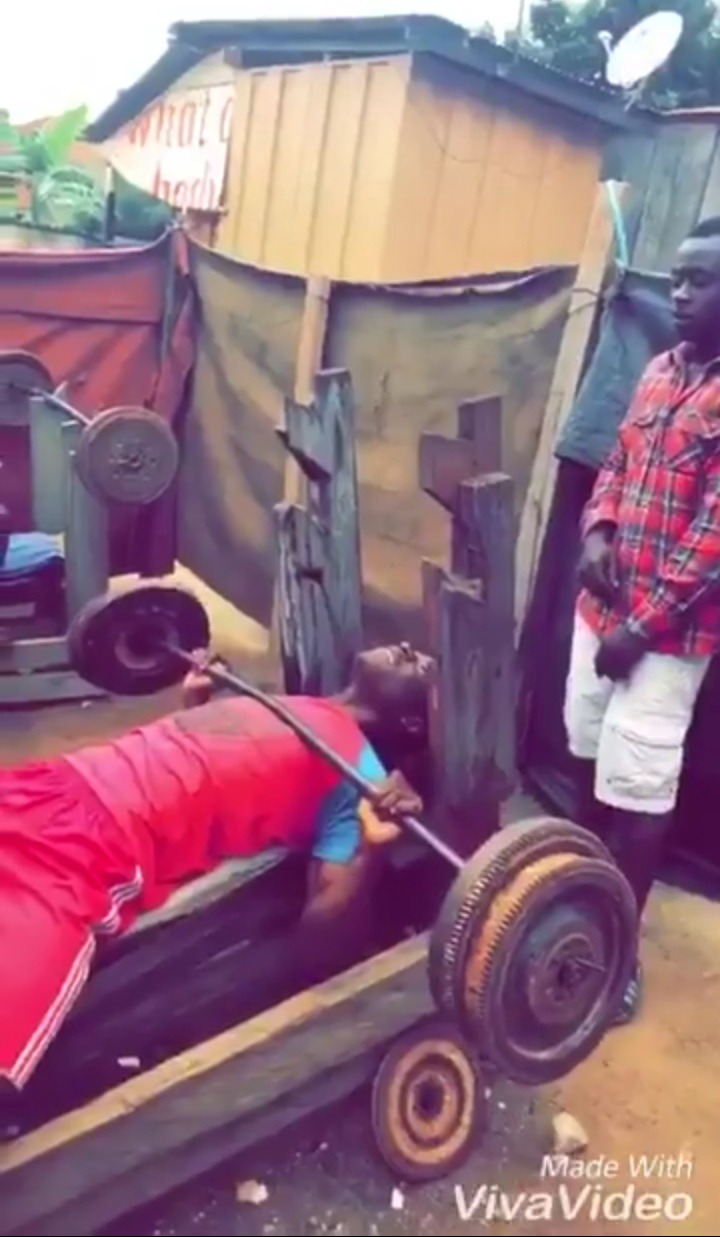 The boy standing next to him in the above image was identified as "Atinka" in the video. He felt pity for the struggling man and decided to go to his rescue but the gym instructor wouldn't allow him to do so. He really wanted to punish him till he could no more handle it.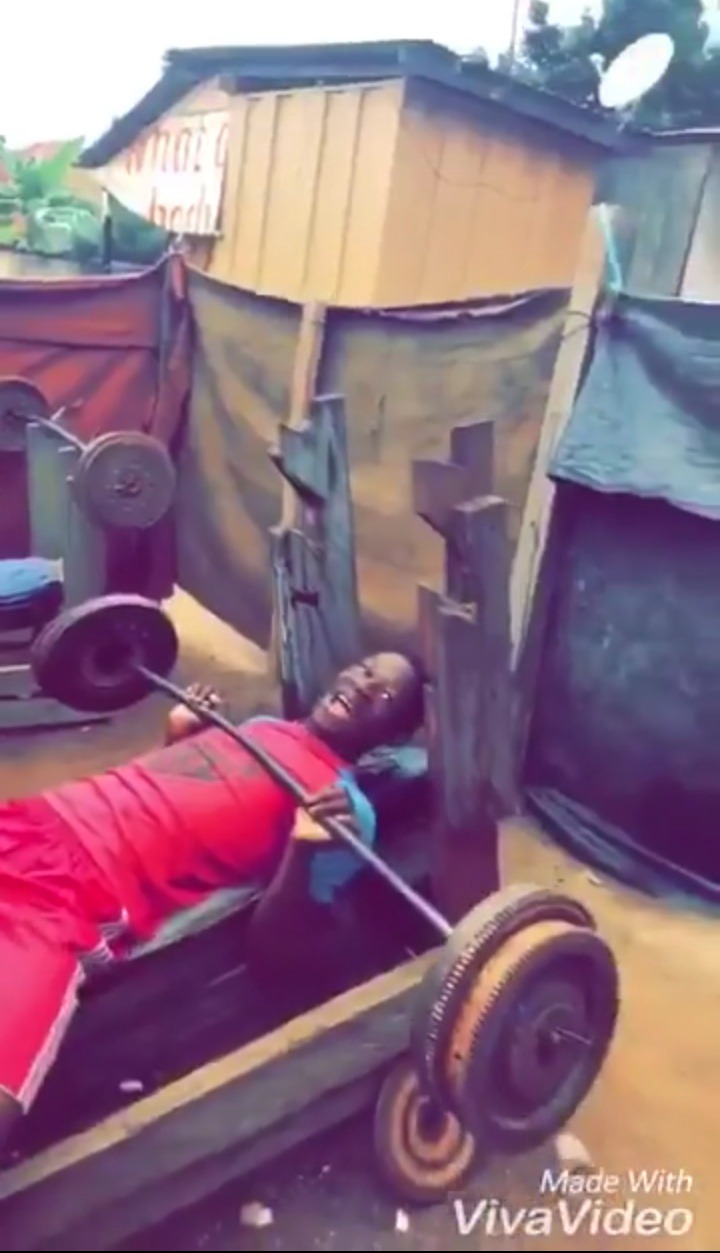 The gym instructor asked them all to get out of the gym, nobody was going to rescue him. At a point you could feel the man was struggling to breathe, the metal was pressing his chest yet nobody made it a point to help him it.
Personally, I think even though he bragged about being better than them but their act was needless. Why do ignore a suffering man when you know you can really help him out.
What if he had asthma and this act triggered it?
People think it is funny but to me, this was uncalled for.
Would you have allowed him to suffer?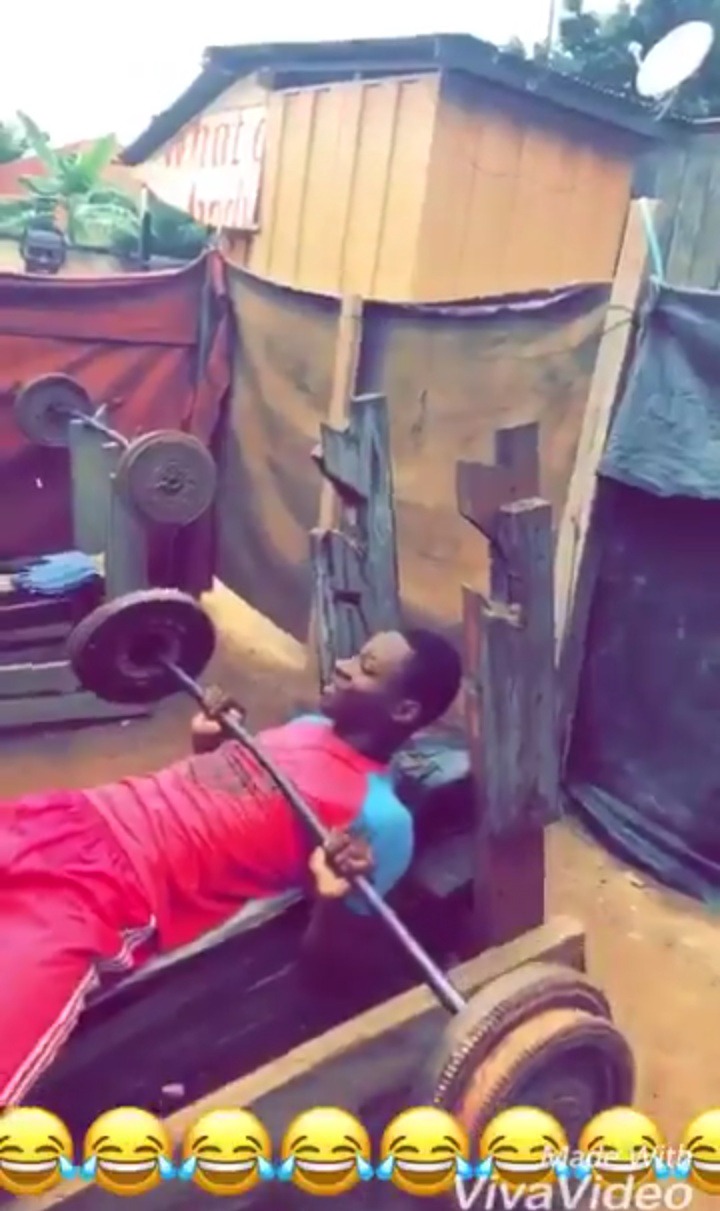 Content created and supplied by: the_Kelvin_guy (via Opera News )