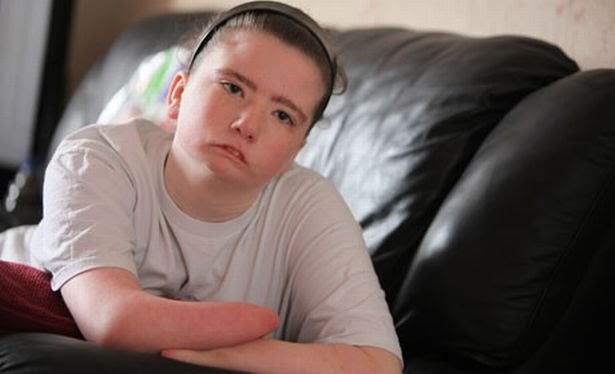 SHE has a condition which means she cant even smile, but brave teenager Hayley Harbottle is determined to get on with her life no matter what.
The 14-year-old was born with the rare condition Moebius syndrome a neurological disorder which affects only 200 people in Britain. Those affected have facial paralysis, meaning they cant smile, blink, move their eyes, or show any facial expression.
But she is determined not to let her disability hold her back and loves swimming and spending time on her computer.
Moebius syndrome is caused by the absence or underdevelopment of the 6th and 7th cranial nerves, which control eye movement and facial expression. Other cranial nerves may also be affected. There is no cure for Moebius syndrome, but proper care and treatment give many individuals a normal life expectancy.
Surgery may be required to help correct strabismus (crossed eyes) or to transfer nerves and muscle to the face, improving the ability to smile. Reconstructive surgery can also help address facial, limb and jaw differences.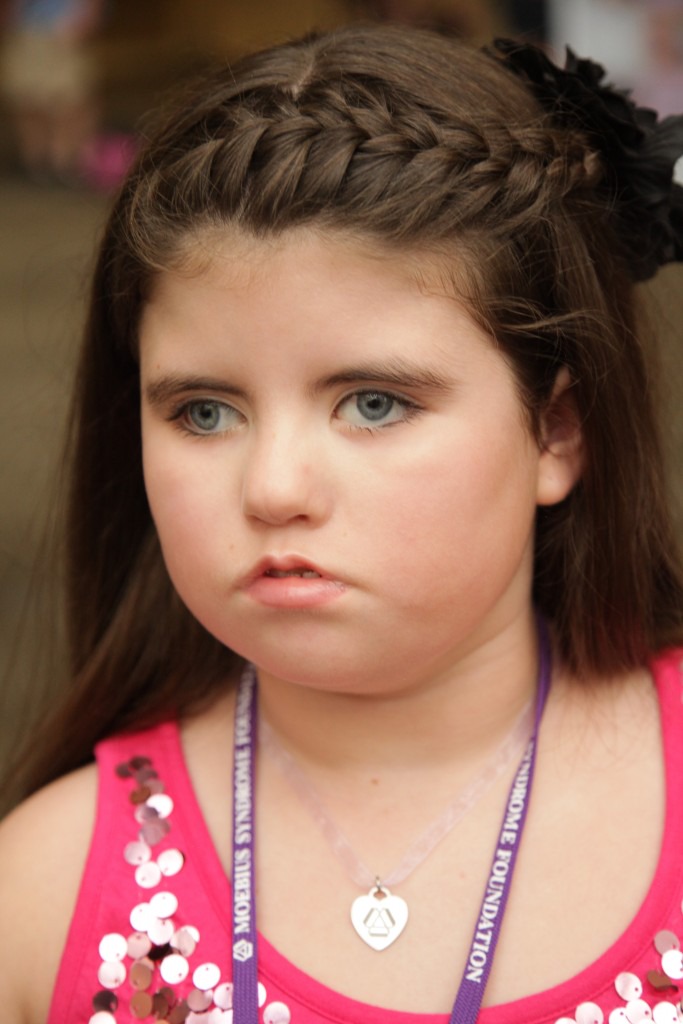 Haley has Moebius syndrome, and She's now 22. She has never smiled in her life. Haley was supposed to have "smile surgery," but her anaesthetist made a mistake and she almost died. Soon, she'll try it again, hoping to smile for the first time.
There is someone on this planet literally dying to smile. Yet here we are, you and I, walking around, often choosing not to extend this simple, near-automatic gesture to uplift our fellow human beings.
Whatever problems plague you in your day-to-day life, chances are, they're not all that important in the grand scheme of things. We each have our own challenges, but as long as you can smile, do it. Who knows who you'll infect with your wonderful smiles you put on your face.
Moebius syndrome can impact cranial nerves responsible for control of muscles in the tongue, jaw, larynx and throat, as well as ones that produce speech.
As a result, children with Moebius syndrome may struggle with proper articulation and resonance. Severe cases of Moebius syndrome may also require a special bottle or feeding tube to help with proper nutrition.
However, feeding difficulties tend to improve with age as children develop proper motor control. Physical and speech therapy can help children gain greater control of their speaking and eating, as well as improve overall coordination and motor skills.
Content created and supplied by: Special-on-board (via Opera News )