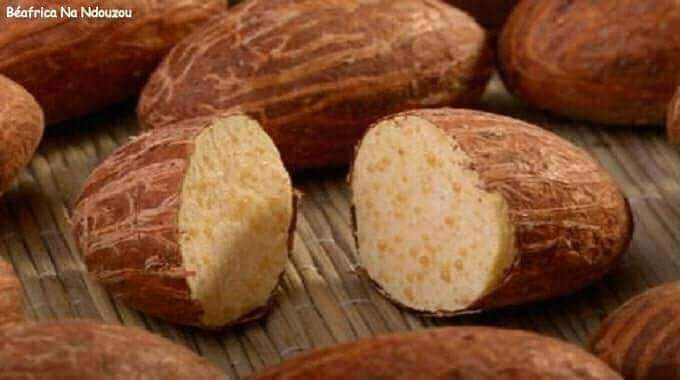 Small cola, scientifically named Garcinia cola, belongs to the sterculiaceae family. This fruit has healing properties. It is used as a basic element in the manufacture of medicines.
It is also used in combination with other plants or products such as garlic, lemon, Ginseng oil, shea butter to treat certain diseases.
What are these diseases?
We can cite among others, stomach wounds, curable wounds, burili ulcer, shingles. It relieves oral diseases and freshens breath.
This nut helps treat lower back pain, nerve problems, dislocations, blood diseases (sickle cell disease, diabetes, etc.) and strengthens the immune system. It also relieves cancer and high blood pressure. It regulates the sugar level.
In women, for example, little cola is used to treat ovarian cysts, fibroids, salpingitis (blocked proboscis), painful periods ... Men are not left out. The little cola evokes, among other meanings, sexuality. It has virtues that stimulate the sexual appetite, especially in men.
They believe that little cola is an aphrodisiac. This property is particularly concentrated in the little cola, which is very bitter and hardly consumed.
By keeping awake and increasing physical endurance with its high levels of caffeine and the obromine, this little cola is believed to tone manhood and revitalize men in decline.
Its consumption therefore constitutes preparation for the sexual act; it is not uncommon for the informed woman to offer it to the man for this purpose.
As an aphrodisiac, the little cola thus introduces a differentiation between the sexes. Because the exceptional tone it provides in this context seems to directly benefit only men.
Medicines made from little cola can treat oligo-spermia, azoospermia, sexual weakness, premature ejaculation. Regarding children, he cures the Fontanelle of the baby at birth. It is also used to lengthen and enlarge the male sex. It is also used to enlarge the breasts.
The mode of treatment of certain diseases?
 It is enough to consume it regularly to prevent certain conditions, such as mouth sores, bad breath and stomach problems. To treat shingles, you have to crush it and add shea butter, then apply it locally.
It is the same for the treatment for example of the fontanel. The least we can say is that this trivialized fruit works wonders for couples. Indeed, it helps relieve men who suffer from premature ejaculation.
Content created and supplied by: BATACH (via Opera News )