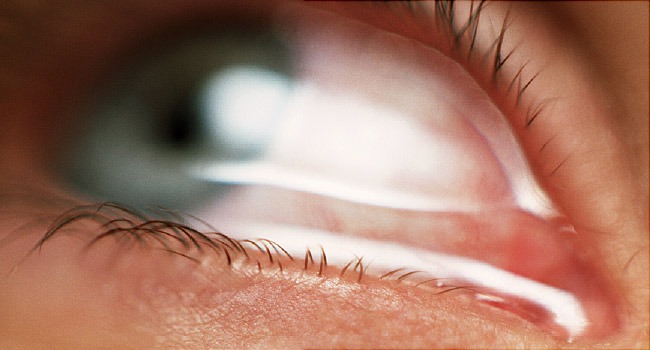 Tearing up (illustration).
If you tear up always when you are enjoying your meals, then there is a high chance that you may be suffering from the eye-related brain disease we are about consider subsequently.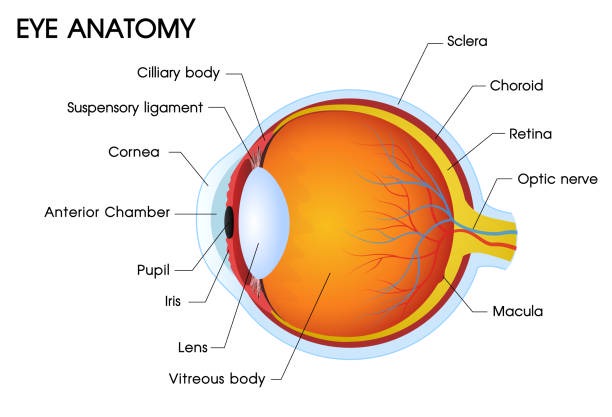 Illustration of the anatomical nature of the human eye.
In fact, it is important for us to appreciate the fact that the human eye is an extension of the brain. This is because behind the eyes, there is an anatomical part called the retina, the retina is made up of light (photo) receptors which receive the light stimulus and convert them into nerve impulses which are transmitted through the optic disc to the visual pathway, and finally to the brain to be interpreted.
However, sometimes there happens to be defects in the beautifully organized anatomy of the eye from the retina to the brain. Some of such defects or disease include: nerve palsies, tumours, etc., which come along with various signs and symptoms.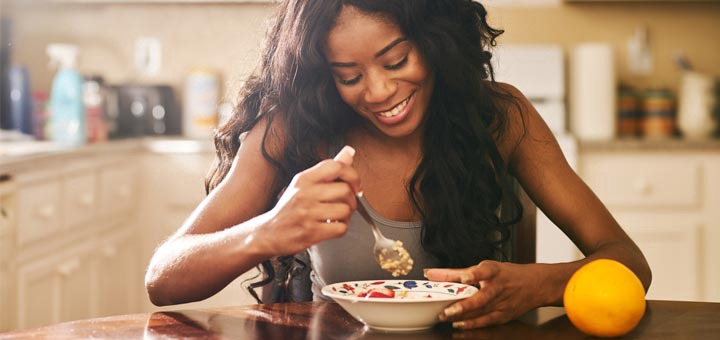 A lady enjoying her meal.
If you have realized that you unconsciously shed tears always when: you are enjoying your meals, when drinking, or when you smell some nice food aroma; then, you may be suffering from a Cranial Nerve Seven (CN VII) palsy also called Bell's palsy.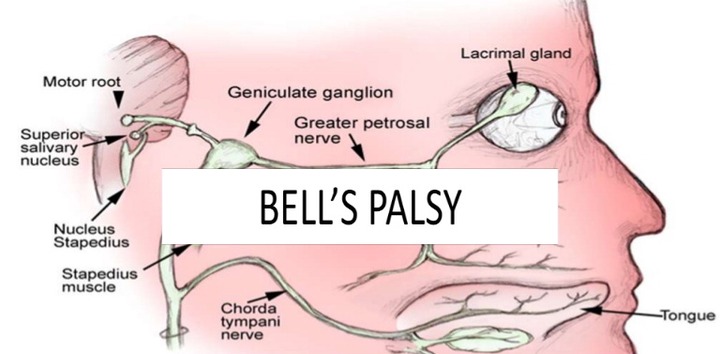 Illustration of the pathophysiology of Bell's palsy.
In Bell's palsy, the part of the CN VII (facial nerve); which innervates the salivary glands to cause you to produce saliva when you smell, eat, or drink gets misdirected to the lachrimal (tear) glad. This therefore results in the person shedding tears unconsciously when they perceive the smell of food, eat, or drink.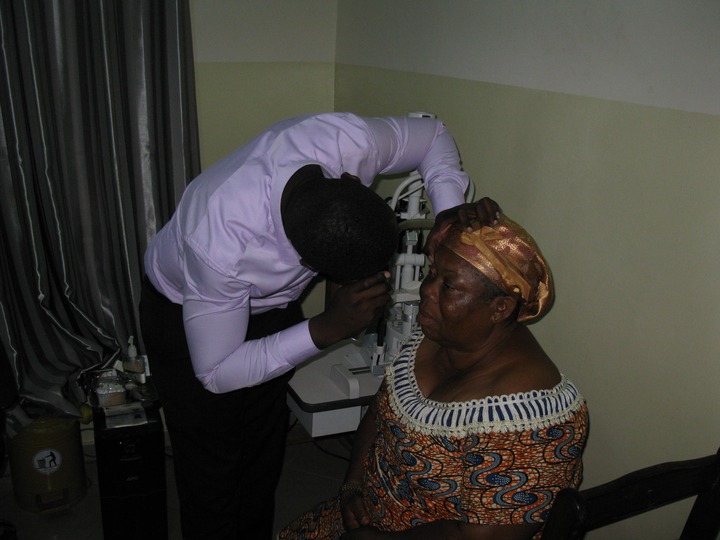 A Ghanaian Optometrist attending to a patient in the eye clinic.
Thankfully, Optometrists in Ghana are adequately trained to diagnose and recommend treatment for ocular (eye-related) Cranial (brain) Nerve VII palsies. So if you happen to make the afore-discussed observation about yourself, do not hesitate to consult an Optometrist (eye-doctor).
Content created and supplied by: _afia4love (via Opera News )