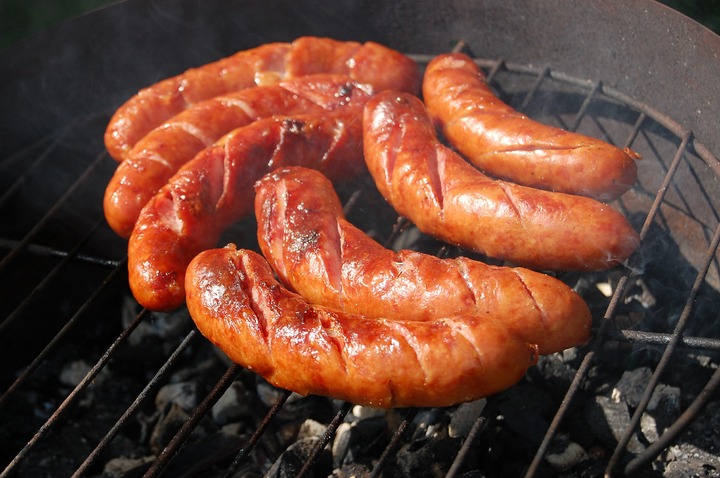 Sausages can be made from grounded chicken, pork and beef with added spice and salt. Some can be eaten fresh while others unless cooked. 
Sausages contain a lot of nutrients such as sodium, histidine, vitamins B1, B2, B3, B5, B-12 and D. It also contains some amount of total fats, magnesium, calcium, iron and zinc. With every 43g of sausage, it contains 7.83g of proteins, 12.03g of total fat(which is called lipids) and 0.15g of carbohydrates among others.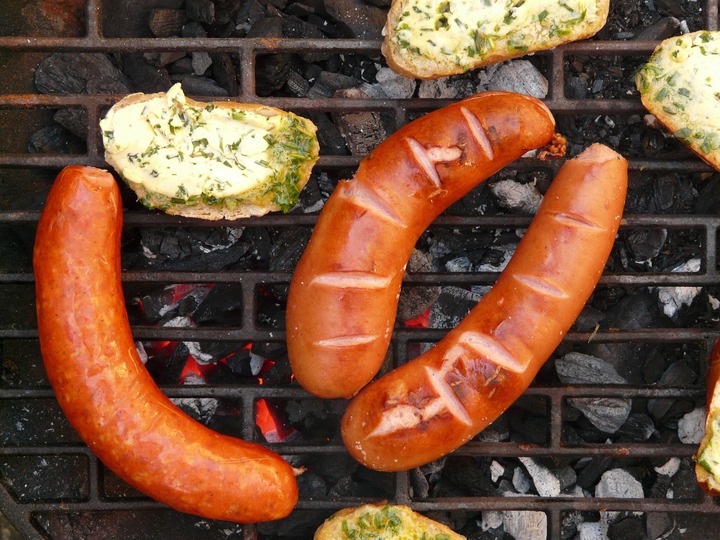 All the above nutrients contribute greatly to the health of man. These are the health benefits one can obtain from consuming sausages:
•   Sausages aid in digestion
Sausages contain niacin which is also known as vitamin B3. The work of this vitamin is to aid in digestion of food by improving the digestive tract. 
•   It repairs body cells and tissues
The presence of enough proteins riboflavins in sausages enable the body to repair worn out body cells and tissues. It aids in the maintenance of malfunctioning hormones which in turn enables the body to function properly. Thus, it ensures normal growth of the body.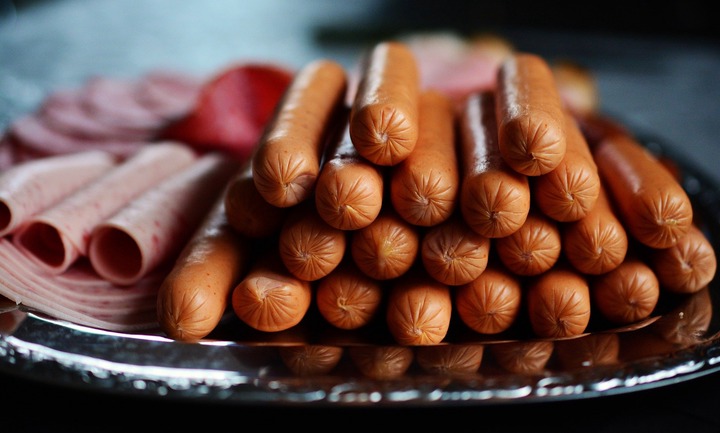 •   Provides energy for the body
Another health benefit of sausages is to provide energy to the body. Riboflavin and thiamine are essential vitamins notable for good health and provision of energy. They enable the body to digest protein, fats and carbs which release energy back into the body.
•   It improves the health of the skin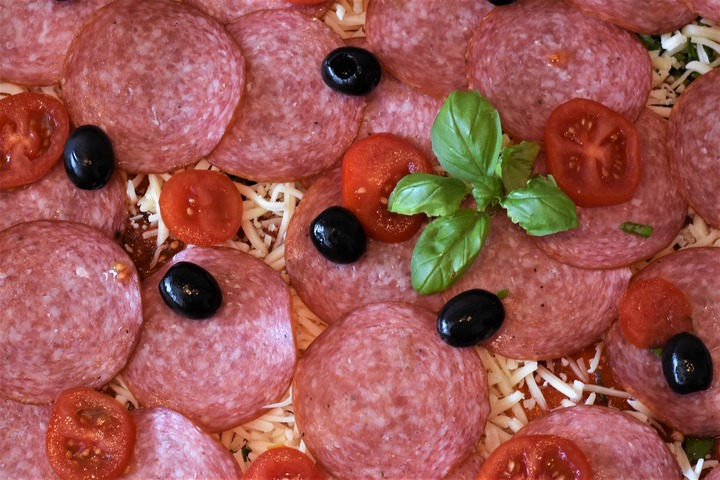 Sausages also help in the improvement of the skin. Skin cells usually wears out and it therefore leads to the fact that it has to be strengthened at all times. The proteins in sausages are made up of collagens and they are responsible for the structure and strengthening of the skin cells. This prevents wrinkles and maintains the youthful nature of the skin.
•   Improves brain health
The presence of vitamin B6 (pyridoxine) in sausages help in the improvement of brain health. Pyridoxine is scientifically proven to help in preventing alzheimer disease. Alzheimer's disease is a type of disease that affects and destroys the memory and other parts of the brain. Pyridoxine reduces blood levels homocysteine which causes alzheimer and therefore improve the overall functioning of the brain.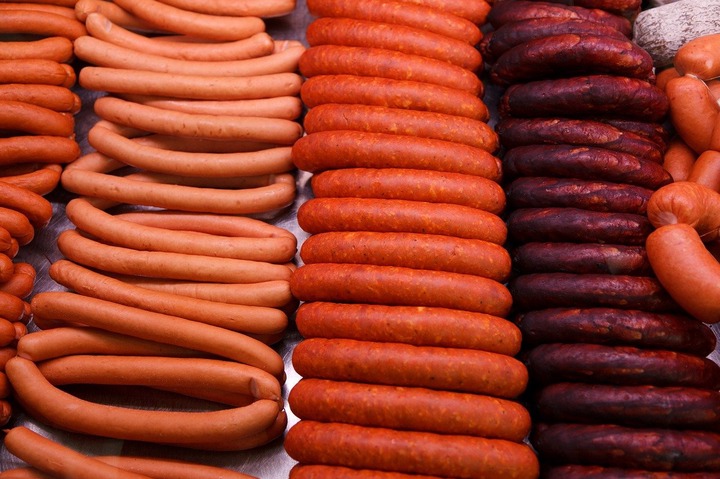 Aside all these health benefits of sausages, there needs to be a great precaution with how sausages are consumed since it can also pose great danger to one's health.
When care is not taken, sausages may lead to increase in bad cholesterol, cancer and blockage of the arteries. Due to the high level of fat contents in sausages, consuming more of it may lead to several cardiovascular diseases such as hypertension and heart attack.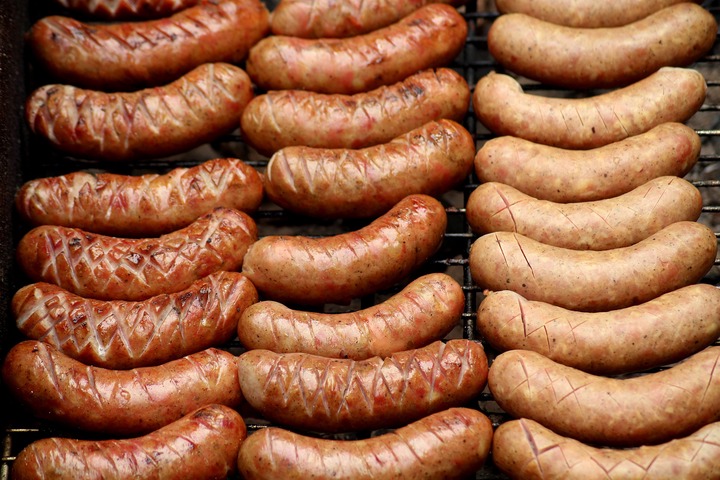 In effect, sausages should not be consumed at an excessive rate in order to obtain the good health benefits and shun all the dangers they may pose to one's health.
Content created and supplied by: Cecey (via Opera News )