In our daily lives most people waste their time because they think they are still young. But the truth is once you are 20 years time is not at your side. These are ways by which people waste their time and if care is not taking you will be poor for the rest of your life
1.Time waits for no one
You see in this world if you know you can do something better go ahead and do it and don't wait for the right time to come. Remember time is limited and time waits for no one.
2.Time stops for no one
Time is limited and time cannot be stopped so be bold and courageous enough to take good decisions.
3.Your excuses will not slow down time
Giving excuses in life will make you great of harm. Always don't look down on yourself. Giving excuses in life can make you poor for the rest of your life
4.Your complaining will not stall time
Complaining in life like I can't do it, I don't have money, I am confuse, my parents are poor and lack of jobs. See the truth is all this complains won't solve your problems but always make good decisions for yourself as fast as possibly.
5.Your regrets will not turn back
Life is full of regrets but don't let disappointment from someone discourage you from achieving your dreams because time waits for no one
So if you find yourself under these categories please advice yourself because time waits for no one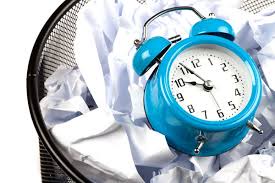 Content created and supplied by: Samson35 (via Opera News )