My first posting as a civil servant sent me to a suburb in Accra. All my colleagues gave me thumbs up because they were all posted to towns. I was in high spirits and wished to be in Accra quickly.
My Head of Department searched and got me a simple single room in a compound house. I happily accepted and moved in. It was one of nine rooms that had a common compound walled with a wooden gate.
The first day saw me wondering how things are going to be like. The reason is there were too many children,grandchildren,mothers and fathers around . In short there were too many people for my comfort. Later I noted that apart from my room, each of the others sheltered at least four people. With this huge number of people of all ages came uncontrollable noise due to petty quarrels and filth.I had to endure.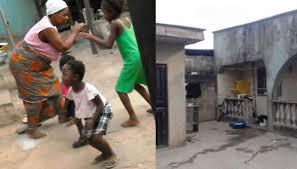 There were three toilets in the whole house. It was therefore shared as three rooms to one. In the evening those who had to share with me came to tell me that the bucket in our toilet hole spoilt some months back and they also owe the Consevacy Labourer some two months fee. The conclusion is those who use the place now go to a bush nearby. The bush? It gave me a nightmare. The next day I went to the Landlord and told him.
He lamented and encouraged me to buy the bucket and use the place alone since the others have turned deaf ears to all advises he has given them to buy it. I bought it and paid their old fee to apease the Labourer.
Now, the ordeal.
The others kept breaking the padlock to the place till I gave each of them a key to the padlock.Payment due the Labourer also became my sole responsibility. How about cleaning and maintaining the place?.
Total maintenance of the common areas in the house were to be done in shifts. Each day saw excuses from this or the other. None was ready to sweep, clean or scrub anywhere. Virtually this also became my load.
As if that was not enough, they had no shame asking for food and drinks. They sent their children to come for Ice water,gari, sugar, bread, biscuits and the like. When I entered the common kitchen to cook: many of the children will follow me. Their parents will say things that encourage them, eg Madam is cooking for her husbands and her In -Laws. At the end of the cooking, I dish out to all the children and so have nothing to keep for days ahead as I planned. I had to stop cooking and resort to buying food from Vendors, Chopbars, and Restaurants.
What broke the camels' back was when they deviced a way of engaging my man with their Adolescent Girls. When he is on weekends, they will intermittently call him to come and do one thing or the other for them. Sometimes it is to teach them how to do something on the phone, to develop an up for them, or record music for them.These actions of theirs generated petty arguments between us which ended up with my man refusing to see me again. To him I was being possessive and jealous so he called it quits.
I got fed up and detested life in the city especially if it has to be in a compound house. I asked for transfer outside the city and was sent to a standard town where every facility in the city was available. The same rent that I paid for the single room in Accra gave me a decent Chamber and Hall Semi-Detached Apartment. I enjoyed life in the town so much. It is here that I met a Better Educated Officer who sent me to the Altar.
If life in Accra is stressful ,expensive and uncomfortable, move out to any of the towns to live a Decent Satisfying Life instead of living an Enduring Stressful Life. It
Content created and supplied by: Nightwatcher (via Opera News )