Nigerian singer and activist Charles Oputa, known as Charlie Boy, condemned the arrest of an unarmed protester at #OccupyLekkiTollGate by security forces this morning.
This morning, protesters raided the toll stickers en masse to protest the planned reopening after the dark events of 20 October 2020.
It wasn't long before reports emerged that Instagram comedian Macaroni was arrested by the police along with others during the protests.
In a live Instagram post, before his cellphone and the other demonstrators who were arrested were confiscated, the comedian complained that "Leki is under military control".
He said, "How do you think toll extensions are the next step? If you haven't done it today, we don't have the right to be here.
"It would be rude to say that you wanted to reopen this highway. Did you spit on the graves of the dead?
"Are we giving up the military regime?" We also have the right to be heard. We have the right to protest peacefully. "
Now Charly Boy has intervened with the Nigerian government which claims that citizens have the right to take part in peaceful protests, as enshrined in the Constitution.
Responding to these developments, the 70-year-old singer said the activists' actions showed that the country had become a "jungle".
"I know these animals are turning Nigeria into forest. But peaceful protest is still our human right. Animals cannot deceive us about human rights. Say no to #lekkitollgate, which has just reopened," he wrote on Twitter.
In another tweet, he condemned the Nigerian government's approach to confining peaceful protesters as they took to the streets to voice their grievances.
"History of rape. History of rejection. History of tribes. History of terror. History of corruption. History is not important in government. History of obedience. But enough. Say" no "to #lekkitollgate, which will reopen", he added.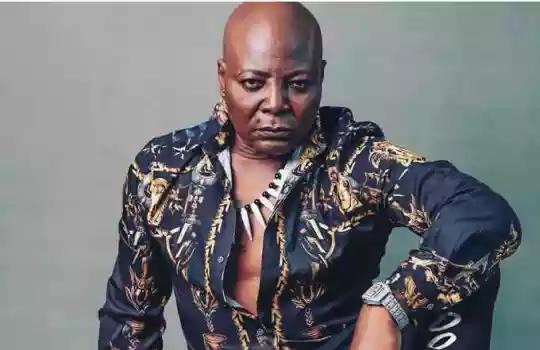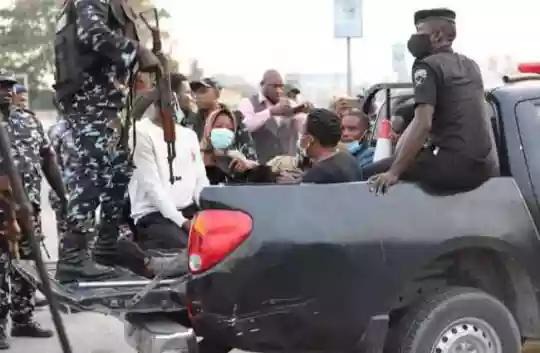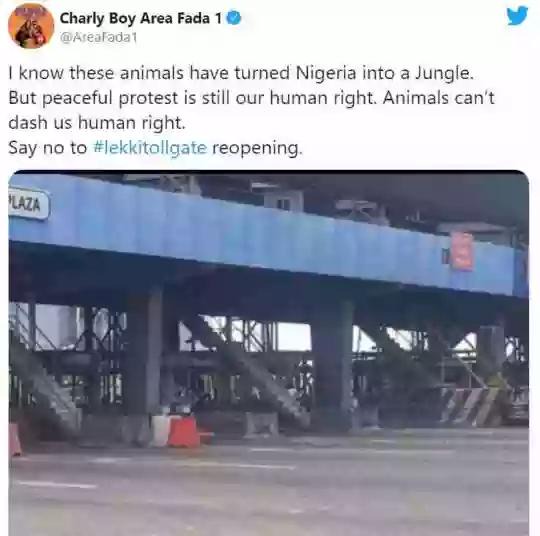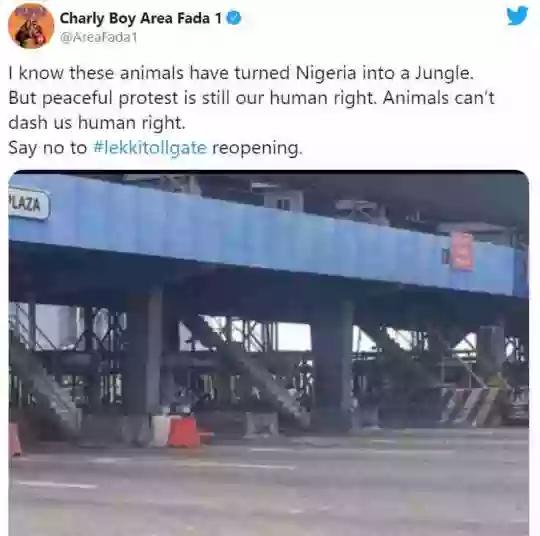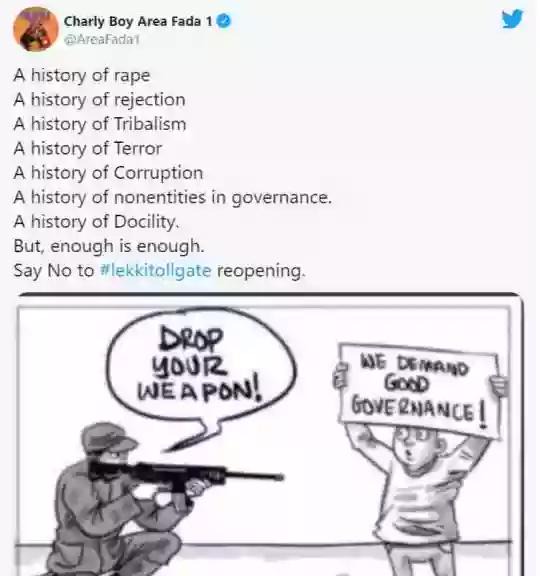 E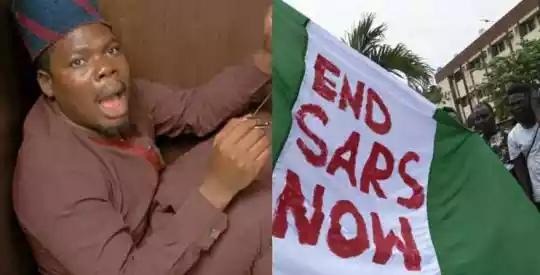 Earlier, Hakeem Odumosu, superintendent of police in Lagos, warned that the country would not accept any further protests after the #EndSARS demonstrations that took place last October.
"Let me make it clear that organizing protests in support of the recent violent and destructive #EndSARS protests would be counterproductive to the ongoing series of investigations into many cases of #EndSARS violence and the current state security situation, he said.
"The state of Lagos, its people, and the Nigerian nation in general are still complaining (in pain) after the recent #EndSARS violence, which has left many lives and property lost, so there is no point in allowing this in the country."
Content created and supplied by: Kofi004 (via Opera News )