indeed a wonderful world and extra ordunary things will continue to happen, guys meet the lady who got r*ped and was bribed not to tell anyone not knowing she is HIV positive.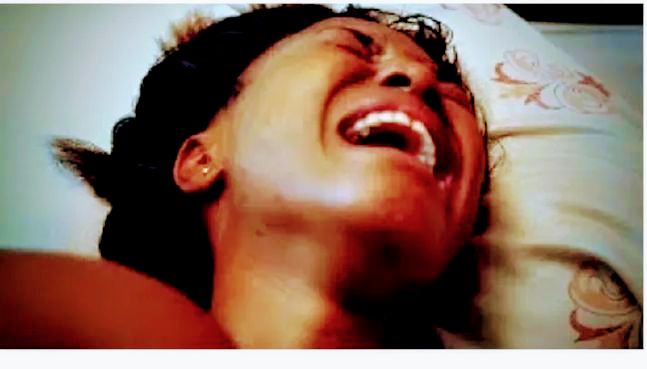 On Monday 8, 2021 at Dzita in the Volta Region while a woman named madam Bernice closed from her shop and on her way coming home she met one tall fair man who asked her to offer her a lift, it was dark and raining so she had no another choice that to say yes.
She hopped into the car and they took off, few minutes later madam Bernice noticed he was taking the wrong direction but before could protest they were already at door steps of the man. She realized something fishy, madam Bernice begged the man to let her go but instead he dragged her into his apartment.
He offer to give her the sum 10k cedis if she agrees to have sex with him. Being a woman of pride and dignity she object the man's offer. She tries to escape but the man caught her first and it leads to a fight. The man beat her mercilessly to the point that she gave up all hopes, he r*ped her to his satisfaction. He later gave her money as promised and drove her home, he begged her not to report it to the police. Madam Bernice was very injured.
On Wednesday March 10, 2021 madam Bernice brought the case to the police and they went in search for the man. On finding him he was arrested, madam Bernice returned the money to the police and he was later bailed. A week after his bail he heard that madam Bernice was rush to the hospital and the news of her HIV positive was broken to the man. He felt so sad and humiliated that he committed suicide.
Madam Bernice is still in the health care center receiving her treatment.
Death was the price he paid for his crime. Was it necessary for madam Bernice to return the money to the police and bail the man please comment down below.
Content created and supplied by: CelebritiesCastle (via Opera News )