Today, the Deputy Youth Organiser of National Democratic Congress (NDC) and lead conveyor of "Burn The Books" campaign, Eric Edem Agbana, has updated the protesters and Ghanaians regarding their fight against some "bigoted" books in the market which sort to traduce Ewes.
According to a Facebook post that was composed by Eric Edem Agbana, they are trying their best to get into contact with publishers who have denigrated and misrepresented Ewes in their books. 
Eric Edem Agbana however asserted that Badu Nkansah Publication has started withdrawing its book, "History of Ghana Text book 3" in the market and have agreed to destroy the books in public. 
"We checked with one of the Publishing Firms, BADU NKANSAH PUBLICATIONS, and can confirm they are steadily withdrawing their books. They actually agreed to destroy the books in our presence, and in the full glare of the public, after withdrawing all", he said. 
He further urged Parents and other relevant stakeholders to help them retrieve these books in order to avoid divisiveness the books sort to create. 
"We urge teachers, parents and book distributors to aid us with information on how to trace the whereabouts of these toxic books."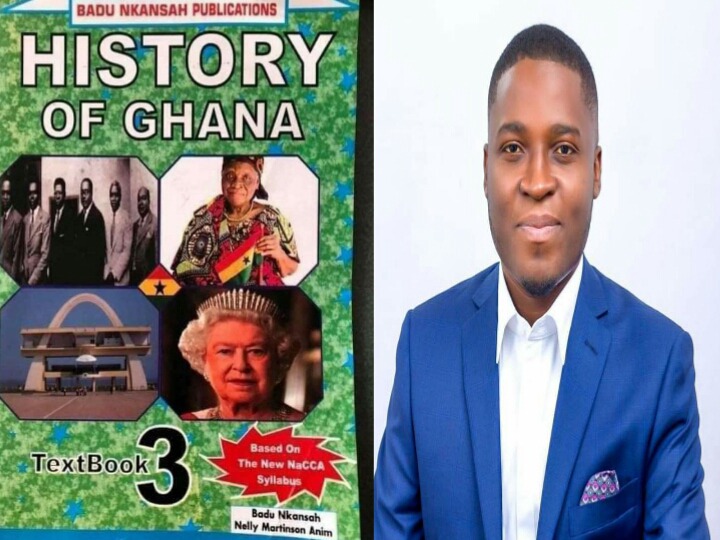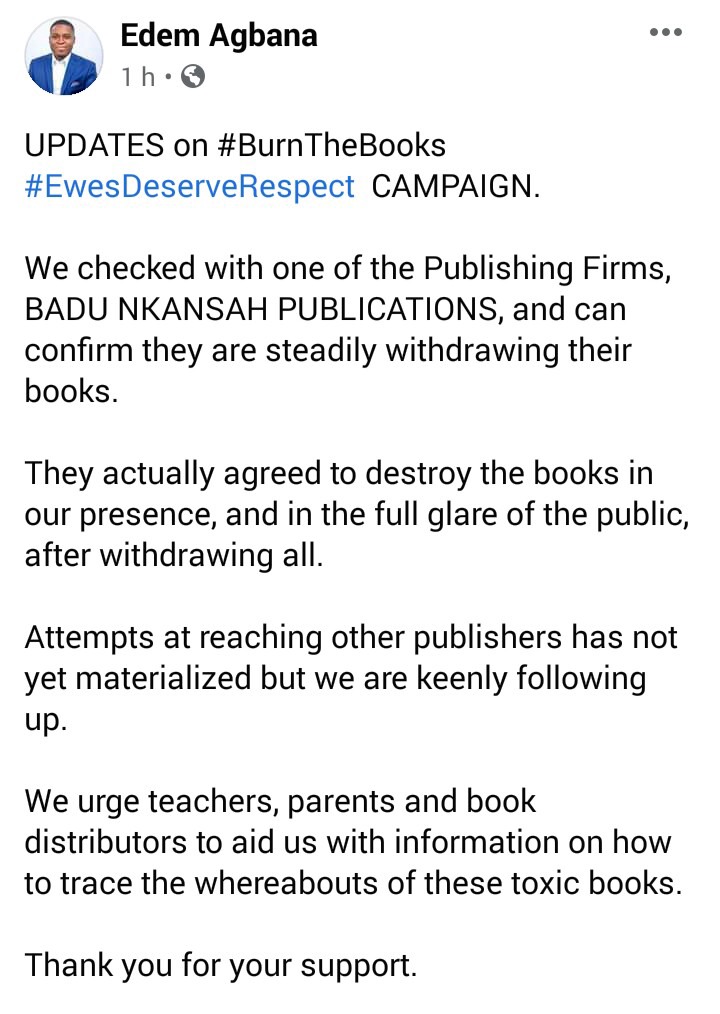 Content created and supplied by: News_365 (via Opera News )