The 1992 Constitutions gives citizens of Ghana the right to protest or demonstrate to drum home their concerns to the powers that be.
Indeed, the right to demonstrate is an inalienable right, a right that no one can take away from any one provided that it's is exercised in a peaceful manner.
Despite it being a right that cannot be taken away from a citizen by anyone we often times see this constitutionally guaranteed right being trampled upon by the very people whose duty it is to ensure it.
Whenever citizens expresses the desire to demonstrate by way of official notice to the police, the police authorities always try to frustrate them, sometimes even to the extent of going to court to secure an order to stop the protest.
There are many examples to give to show how state authorities have tried and even succeeded in stopping citizens from protesting, citing some flimsy excuses to justify their actions.
This intolerance to protest by state authorities has lead many to brutalities being recorded during demonstrations.
Considering the fact that freedom of assembly and association is an inalienable right, is the right to demonstrate a human right issue?
Share your thoughts in the comment section.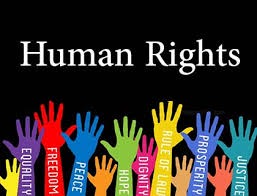 Content created and supplied by: GhanaSquadOfficial (via Opera News )