An elder from the kara tribe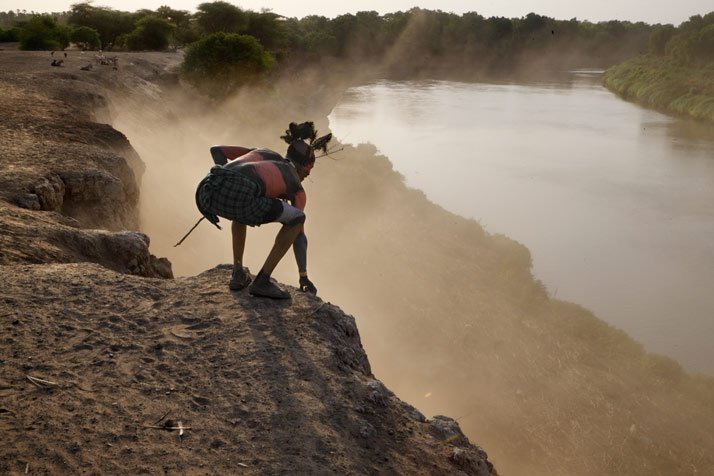 Her body decorated with crushed minerals, this ancient kara scans the Omo River at dusk. Formerly his people dominated the two banks of the river, but an enemy tribe has been infiltrating their territory.
The first drink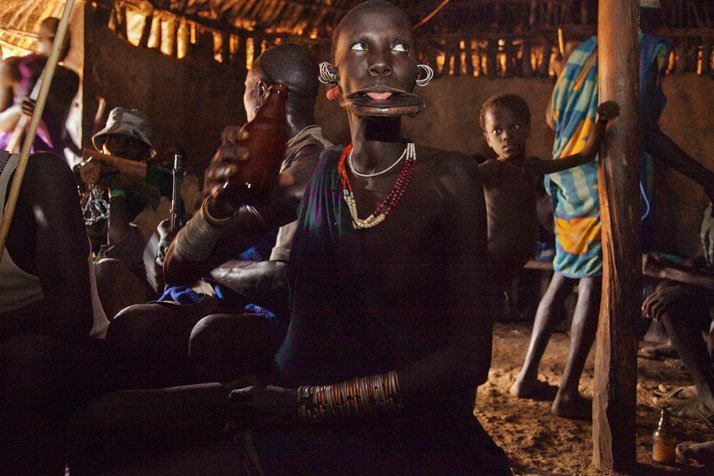 The walls are made of clay; the floor, a mixture of saliva, sweat and bottle caps. But for this beer-drinking Suri woman, a border bar is a novelty. When cheap, strong alcohol reaches areas that barely knew it, excessive drinking becomes a problem.
Nyangatom tribe women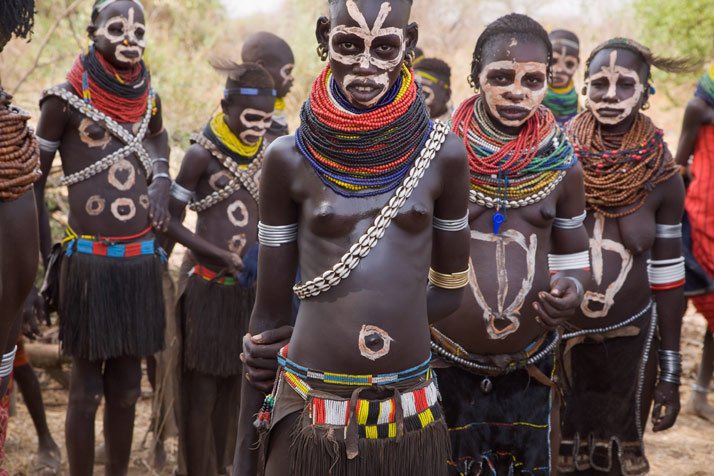 Faces painted with mud, throats adorned with beaded necklaces: Nyangatom women prepare to dance during a ceremony on the banks of the Omo River. The celebration has been organized to celebrate a new peace agreement between the Nyangatom, who live west of the Omo, and the Kara, who live on the opposite bank. In a scenario of shifting alliances, where ferocity is valued and most men are armed with rifles, both tribes have fought for the land and have become involved in bloody disputes. After several years of intermittent fighting, they accepted a ceasefire with the mediation of an NGO and under pressure from the Ethiopian Government.
A hamar girl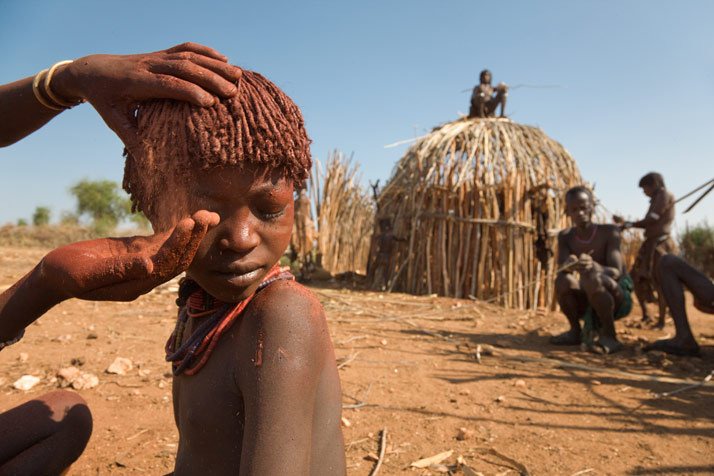 Powdered minerals are sprinkled on the hair of a Hamar girl. Hamar women braid their hair with a mixture of butter, reddish mineral pigments and sometimes incense.
Kara wedding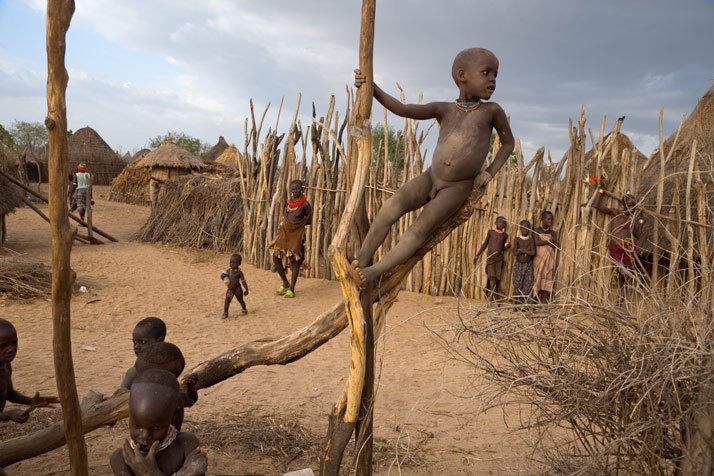 A kara boy watches wedding guests, to whom the married couple's families offer sorghum beer regardless of age. The celebrations depend on the season and the resources: in times of abundance, the parties are frequent and can last several days.
Spanking women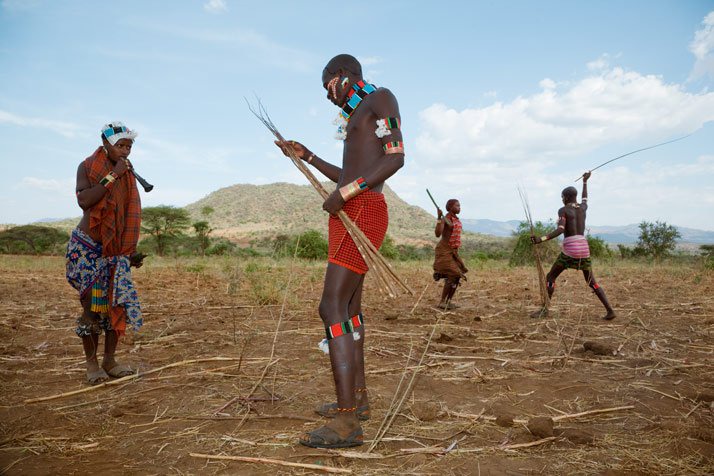 While testing the flexibility of the whip, a Banna boy prepares to whip a young woman during an initiation ritual. In the background of the image, his counterpart does the same with another woman. Among the Banna and Hamar tribes, it is customary to spank women during the initiation of an adolescent into adulthood. The women of the initiate's family play an important supporting role, singing, dancing, and preparing food. The scars left by the spankings are a show of pride for the women, who show solidarity with the boy, who endures his own trials to become a man. The women sometimes sing songs, insulting the whippers and demanding stronger blows from them.
Sagine: the fight with stakes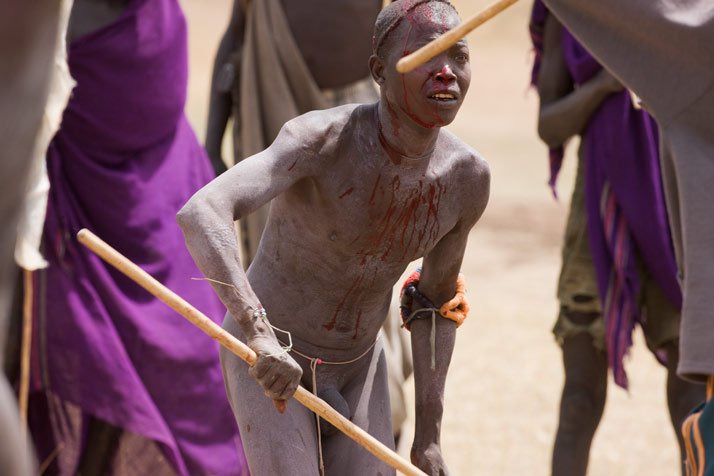 Bleeding from a blow to the head, a Suri boy stares at his adversary during a stick fight near the town of Tulgit. Called sagine, stake fighting is often practiced by men of rival tribes at the end of the harvest season; they can gather dozens of fighters and a crowd of spectators
Content created and supplied by: CyraxPen (via Opera News )