Nag Panchami is one of the traditional Hindu festivals, snakes are used as symbols. The festivals title was gotten as a result of putting two separate words together. Thus nag which explains the snake cobra/serpent and panchami stands for the 5th out of the 15th days of the moon's waxing.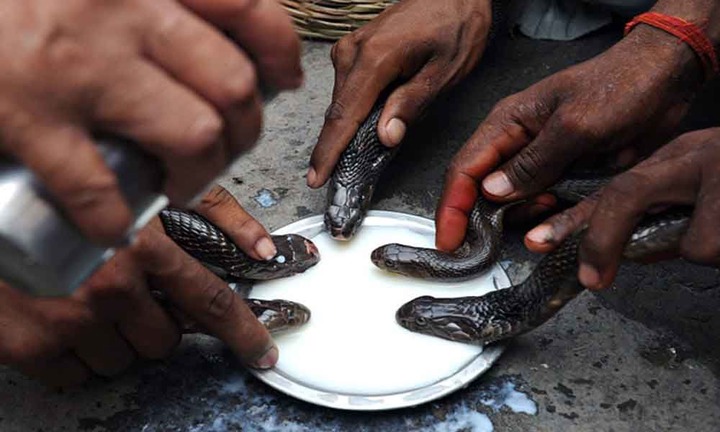 Indians put a pot full of snakes on the head and dance around. Though it may scare spectators but in the we might get frightened by in the rural Maharashtra, India, people perform this act with much happiness. By this act they actually give respect and praise their snake goddesses throughout this auspicious Nag Panchami ceremony.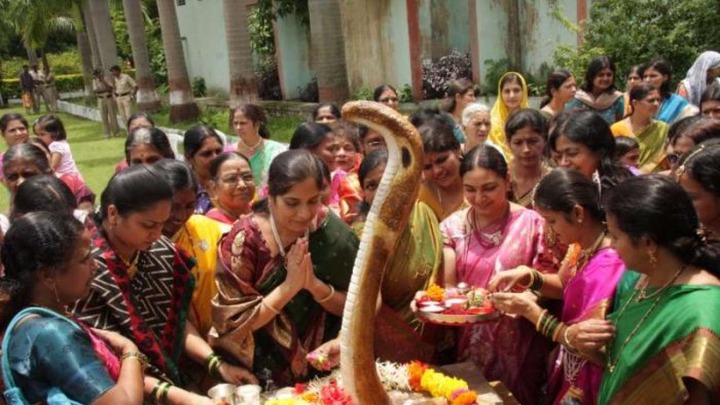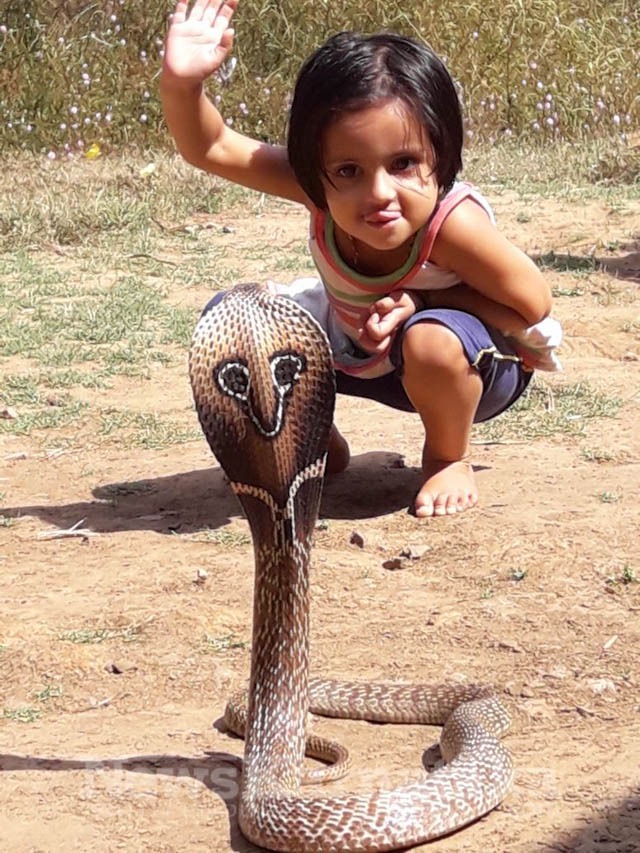 Indians display the snakes by putting them in a raw pot uncovered and march towards the temple. They scream with much happiness, joy and passion and say a prayer in the midst of the loud crowd. Again, they release them and give them different ornaments, food and offer their offerings to the goddess. Snakes with serious poisnous substances are engaged in this act but the most beautiful thing is that none of them caused harm at the ceremony.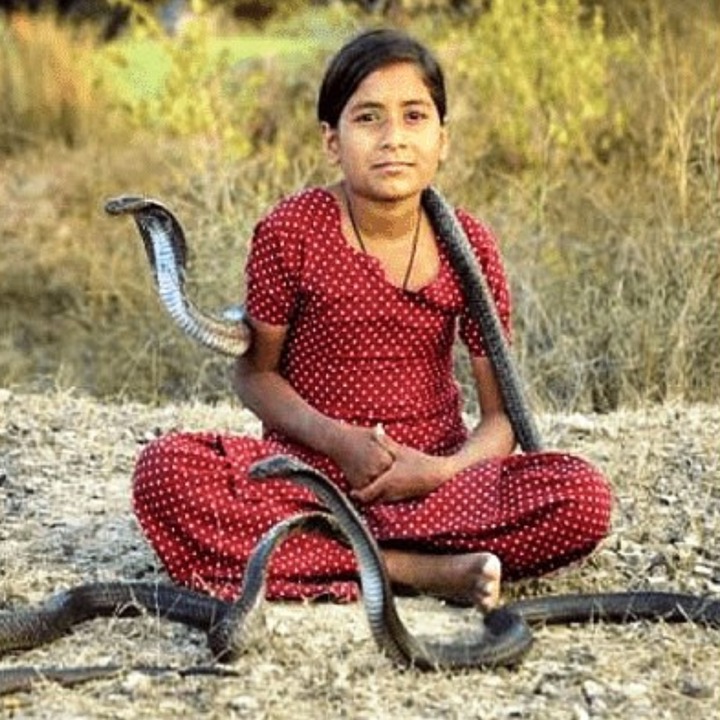 People who are involved in this worship are prevented from using sharp objects and things that can harm the snakes. In addition, leafy vegetables are prevented on the spot. In a case where one wants to eat leaves, they are advised to boil them without cutting them into pieces. Leaders of the worship inspect people and give a strong warning to the people available to avoid any destructions. At the end of the day, people have a powerful time and their needs are met through prayers
Content created and supplied by: Easynetlife.com (via Opera News )