In Ghana we prefer big , celebrations in Ghana are always in grand style, whether it is a religious festival ancestral festival, marriage rites and rites of passage. The Ghanaian culture is diverse and within each region is characterized by a unique way of life and each region's culture is highly appreciated and respected. 
There is never a dull moment in Ghana as at least you can have a glimpse of what holidays and festivals in Ghana are celebrated. There are more than 100 events throughout the year .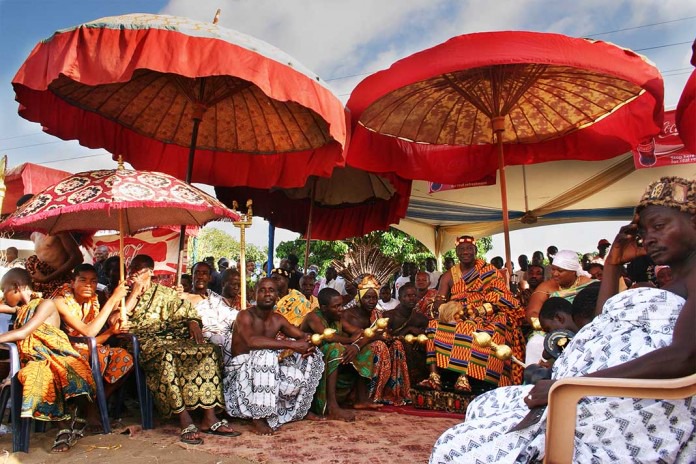 Festivals in Ghana exhibits our culture and traditions and these traditions are built upon long celebrated practices.  These festivals are commemorated with dance and music and they're always colourful.
Now, here are some of the festivals you would love to experience as it showcases pure Ghanaian culture.
Aboakyir Festival.
The aboakyir festival is celebrated by the locals of winneba and it's celebrated in may . 'Aboakyir' which means deer hunting, two warrior groups compete to prove their strength and bravery by catching a live antelope.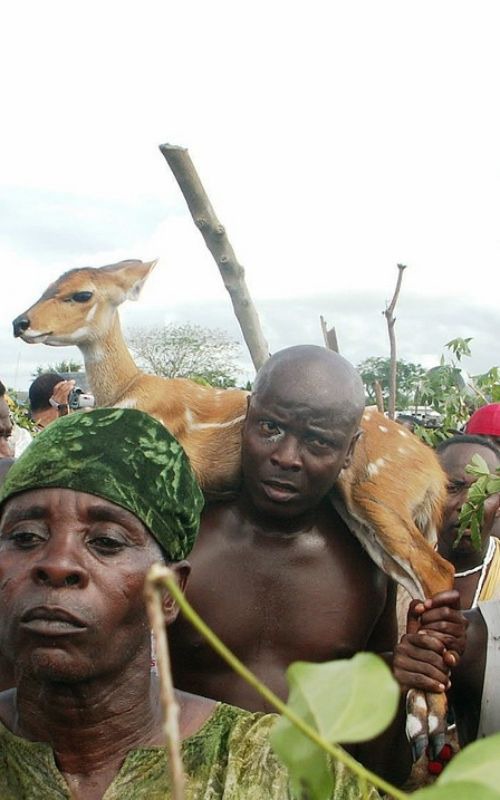 The festival showcases a variety of traditions, the warrior groups are usually dressed as hunters. 
Environmental film festival. 
It is aimed at entertainment and education, held annually in Accra the capital of Ghana .The event is attended by movie goers and usually celebrated in june. Various genres of movies and documentaries are shown at the festival. 
The homowo festival.
Homowo is a Ga harvest celebration. The locals offer food to their gods and ancestors , they do this before every planting season so as to secure a good season. It is celebrated in may. The festival depicts the culture and traditions of the Ga people, libations are poured anda special food called 'kpokpoi' is sprinkled on the streets for the gods.
The fetu Afahye .
If you ever visit the oguaa people in cape coast and you witness a procession accompanied by drumming and dancing, behold that's the fetu afahye for you. It pays tribute to the first encounter of the colonial visitors with Ghanaians. The festival features a lot of drumming and dancing.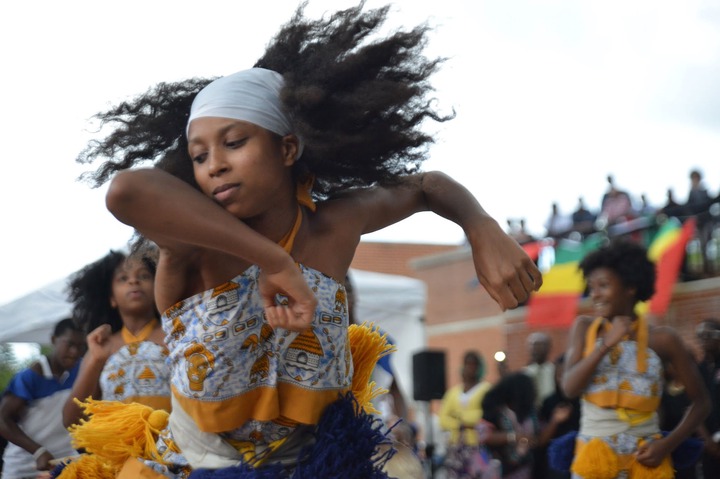 Drumming and dancing is part of Ghana's culture as each festival is characterized by drumming and dancing. The fetu afahye is celebrated in September. 
Hogbetsotso.
Celebrated every first sunday of November, hogbetsotso is a colourful festival that is held in the town of hinloga. Hogbetsotso is usually characterized by a large gathering accompanied by lot of drumming and dancing .
The Adae Kese.
The Adae kese is celebrated among the Ashantis in Ghana. Adae kese is a very rare celebration, it is celebrated in five years which is hosted by the ruler of the Ashanti kingdom in kumasi the capital of the Ashanti region.
  The Adae kese is a massive festival because its preparation is something out of this world and it lasts for two weeks.
Festivals are part of Ghana's culture, our way of life which has been preserved by our leaders are showcased during festivals. Festivals have some importance so let us appreciate our festivals.
Content created and supplied by: Marvxkin (via Opera News )