Gone are the days where you must come outside to prepare food using firewood but today, you can conveniently cook in your house using the gas cookers, bunner and rice cooker due to the effort of technology.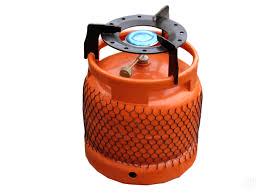 A gas cooker which has been a major aid to people, which has cause damage and send others to their early graves and injuries many due to carelessness or mistakes. Gas as the third state of matter is very volatile and cause havoc when exposed. Gas cookers comes wEvery great product comes with its own risk and that is what I will discuss in this article. A ith lots of pros and cons hence it all depends on how you use it.
Since everything in this world has its side same too every great product also comes with its own risk and that is what I will discuss throw a light on it.
If you have gas cooker at home, it is very important you take note of these three things to avoid the rist they give out.
1. Avoid keeping gas cylinder closer to flammable materials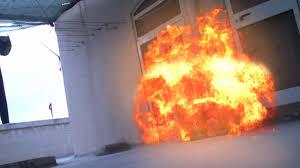 This is one of the first cautions you should take seriously. Flammable compressed gas cylinders stored inside of buildings must be stored at least 20 feet from flammable and combustible liquids and easily ignited materials such as wood, paper, oil and grease. Also make sure that the valve is shut up on empty cylinder.
2. Avoid using electric device close to cooking gas. When you are in the kitchen, don't receive phone call close to a cooking gas. Also try and keep you phone away when using a gas stove because, when there leakag you are not aware of and the phone becomes heated, a short circuit might be formed which can cause explosion. For the sake of your life and please let share to people to save life.
2.Make sure the kitchen or your area of cooking is well ventilated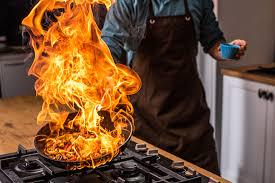 Gas cookers are designed to be used in a ventilated area hence don't use it in an enclosed space, where there is no proper ventilation. When gas doesn't burn properly, it produces toxic gases such as carbon monoxide and nitrogen oxides which are poisonous and can kill you. Gas might also leak without you knowledge but when the room is properly ventilated, it can freely escape without causing much harm. Even most people can smell the scent I was talking about.
4. Also try to light up the matches or the lighter before you turn on the gas cylinder to avoid explosion. This mistakes are what majority of people do which cause harm to themselves. Even some have happen to my neighbor before. So please be careful when using gas cylinder in your house thank yoh.
Please you can share, like and also follow me as well. You can also add your contribution and lets educate ourselves thank you.
Content created and supplied by: HisExellency_75 (via Opera News )