Thanks so much to everyone who read the first part of my true life story (https://www.operanewsapp.com/gh/en/share/detail?news_id=e75a8d38a05aea7ee89c912938bd6d53&news_entry_id=s6136e7f6210206en_gh&open_type=tanscoded&request_id=0a20f5cb22faa4b560ca753fd9d7dc836ea1a22e&from=publisher).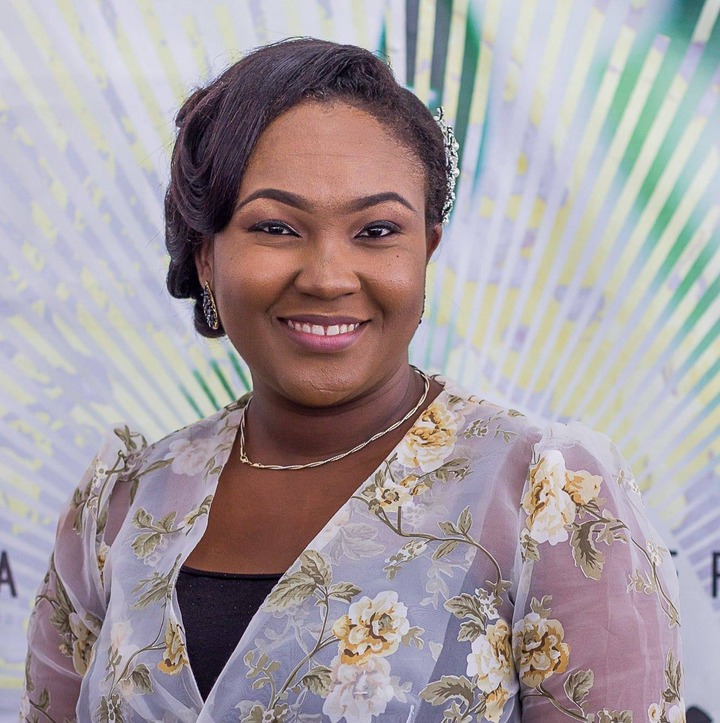 Over 50,000 individuals read it and over 120 persons were even more gracious to share to their family and friends and I am humbled by your support and hopeful that, a lady somewhere got inspired to give a guy a chance or a guy got motivated to dream again, in spite of the myriad of financial challenges, he may be going through, that, it is possible to have a relevant lasting relationship also. Let me get back to the final aspect please.
As inspiring as the story seems, I must confess that, it has not been easy. I had been working for a few years and he was about completing University for his first degree in Arts at Legon. Well, we had gotten more closer by the day and he happened to call almost every day to check up on me. As this continued, it somehow made me fall in love with him gradually but at a faster rate. You can relate, I was alone in a single room self-contained at my first peri-urban township I had been posted to, where we were about three (3) community Health nurses serving that part of the community and once we closed early afternoon daily, everyone heads home. This made my stay a very lonely one.
My two relatives were not that bonded for us to stay in touch, as it's typical among most of us Africans and I barely had any real close friends. In short, his calls kept me going again. Many nurses will relate, at that time in life, even though you are excited about been a professional finally, there was a feeling of rejection of some sort. I am belabouring this point, let me conclude by saying that, because of my situation and his lovely staying in touch, it held us bond closely.
Up till date, I think those moments helped us build some forms of trust, love and respect and hence, I am of the firm opinion that, when the situations are right, long distance relationships can be very helpful.
Once in a while, I had the chance to visit Accra and because he was staying here and I was in the Ashanti Region, anytime I was coming, he found out from our chats and he will prepare to meet me. Most times, he will come to the VIP bus station to wait on me, help me with a bag and together we will go and pick troski to my house. He once wanted to chatter a taxi, but knowing that, he was just about completing his schooling, I knew he does not have that money and because, I was also now earning a salary and I was planning on buying a piece of land, thanks to my big brother's counsel, I was in place planning on such exorbitant spending.
Clearly, both us were real with our selves, at least, I insisted and once that was supported, we were careful to go that path. So in these many times, after a troski, we will get down at a normal, not expensive pub, we will have some chats over a bottle of coke or Malt and after catching up, I will take the taxi that goes to my new area around Kasoa Galilea and it cost just about 2cedis, so he will insist on paying and wait till the taxi is ready to leave, then he will leave. I didn't stop him from these, as I had to allow him to show some form of support though. And because, it was in its early stage, as we were officially going out, I didn't want to send him home to greet and meet my mom.
I had lost my dad earlier before, whiles at the Secondary School and with my mom and two other siblings, my mom's pressure had started to mount on me to get married. I think that, I always held the view that, with her all alone, maybe from experience, she wanted me to settle down rather and maybe, if as a professional now, I could get a good marriage, just maybe, my husband could support her as well.
Let's just face the fact, this was not something we had discussed but from a not so good financially background, this was not something that will be beyond our imagination. So sometimes, I was hesitant about this my new found love. He was not doing so well financially, neither having some great connections that may help him to land some top job though, but I had to keep believing in the future and our new found love.
Just before his graduation in 2011, I went for a friend's funeral in Kumasi and I had met a guy who was a friend of my colleague and he took my number. Nothing was going on with this guy, but he was well to do. He worked with the Electricity Company of Ghana and I think, he got some deals and hence, was very well to do. I had found ways to keep this from my official boyfriend, but you know how these things can't be hidden.
I must confess that, poverty or the lack of money can easily lead many to make wrong decisions. Sometimes, I thought that, maybe I should just sacrifice all this feel-good feelings I get from talking to him and just get along with this new well to do guy. So once in a while, he will call and my number may be on waiting, even though this new guys call were shorter or whiles we are in a long chat, this new guys call will be coming through.
Fast forward, he was emphatic that, there must be a new guy and even though I wanted to deny completely, since in reality, nothing was going on, because of the respect we had built for each other in this short space, I prevented myself from telling him lies.
Well his reaction was intriguing. He gave me one of those lectures, he was good at. In those lectures that he always emphasized when we spoke for long, he will paint a bright future we can have, how God can turn around our situation, as we depend on him and how we all must eventually upgrade our knowledge and go for further education, if we want our future to be brighter than what now is.
Let me get back to his reaction before it escapes me, well he was emphatic that, if I am contemplating between him and another, then he might as well call it quit, since in his mind, he could have also had options to me, but he has no such plans. So after that one call, he decided and communicated to me that, he was not going to call again, as he won't want to be wasting my time and maybe chances. He asked that, I should decide and get back to him.
For once, I thought it was a joke, but a day passes by, and before you realize, a week and two and true to his words, he was done with us. The problem is that, this new guy was forceful, he barely respected my decision not to call again, and he saw it as the normal girl trying to play hard, but it wasn't. And somehow, I knew that, if I dare get back to my love and he finds out, he is still around, using his forceful way of calling to stay in touch, it may well break the respect we had for each other, as he was emphatic. There was this confidence he had in certain things, and it communicated unflinching focus, purpose and a sense of direction to me and that was inspiring and challenging, which I respected and loved.
Well finally in 2011, he graduated and we were connected on social media, so we were still following each other indirectly. I followed up and saw the pictures he had posted. It had been almost four (4) months that we had not stayed in touch directly, no calls, and no text messages, none of it at all. We used to chat on Viber app then, it was interesting. "Vibsr" had a special feature, where your location on the map will show. This was a tool we used to build trust, as if he said he was home at Teshie, it will show, if I was at work, he could see, I forgot to add, this helped us build trust also in our then long distance relationship.
Well, I gathered courage and sent him congratulatory message on his graduation. He responded immediately with a call, we had a good chat catching up on our lives generally and it was refreshing. He didn't ask about the other guy who he knew could afford to support me big time, but gave a final lecture that, we can only have high hopes, settle down and achieve greatness together.
I told him how this new guy was behaving and that, it wasn't something I was encouraging, as I don't love him, somehow, he understood me properly now but it sure hurt our trust a little bit, as he always had to ensure that or had another person in the picture at the back of his mind somehow.
Well we were back and I must confess that, once in a while, I will get some 2cedis or 5cedis credit from him, but the rich guy may send some 50cedis credit. I tried to keep all this part secret, but my heart was at peace because, I had no malice intended at all, but I also had some guilt conscience behind at times.
Well we were literally hoping to wed by 2012, according to him and all we were waiting for, was for him to land a job after graduation. He was posted to the Northern Region for his service. Within that period, I had gotten a transfer to Accra and we stayed in touch fairly well.
He was teaching at a Junior High School at Boligatanga and it was a good decision he took to go, I thought, as it afforded him opportunities to save as well. Forgot to mention about our spirituality. Well, I was raised as Jehovah Witness and he was a charismatic. Interesting how these two directly opposite persons, religious wise had come this far and I believe that, it was because, I was not the hardline type of Jehovah Witness. In fact, he also had plans of becoming a pastor.
He was serving actively at a church he had found in the township he was doing the service. Even though I didn't like the idea of him pastoring, I liked it in the sense that, it assured me that he won't cheat on me. Some highly religious people may end up not been faithful, but I held the view that, he will be guided by that way of life.
Once in a while, he visits Accra and we could meet. In one of such instances, he visited me at Dawhenya, where I was staying and working at the Tema Government Hospital, till date. I was staying in the place with other colleagues and so it was a check on us who were single to be decent. It was helpful to me. It was on this visit that, nothing happened between us but I chanced on a ladies chat with him. It wasn't any intimate chat on our viber app, but I saw somewhat a seeming consistency. That got me very angry and I responded. His reaction was to be very silent and watch me throw tantrums. Every chat was there, it was a Lady who had my name as well and had completed UDS and was from the area. She had well to do parents who were supportive, had a car she uses when she was in town and all.
That incident, apparently allowed by him to teach me a lesson. H insisted that, how do I feel, as It was great, I was having a feel of what he has been going through. Inasmuch as I got offended and all, when he left, I had learnt the hard lesson he was teaching me. This guy may be broke and all, but another lady well to do and could support him well, is also interested.
Well, we ladies recognize this point far too well, sometimes, we only like something because, another lady likes him too. Immediately, I knew I had to show another level of commitment and that was when I was emphatic that, this rich guy had to be done away with, and I was now successful in doing this with ease now. Changed numbers, made him pick his calls sometimes to let him know, I am in a committed relationship, whiles ensuring that, he cuts his contact with this new lady, something he rather did easily.
Well fast forward, we knew we were all back to our days of real commitment, where no distraction whatsoever existed. Plans for our wedding were fast advancing in our heads at least, until in a dream, he saw himself back at school. He shared the dream and I was taken aback. "You have a degree now, look for work, start earning as well, and we may well be able to start life together and move on from there" I argued vehemently but he will not listen. Suddenly, his lecturers had changed and now, he insists that, if God wants him to get the master's degree, it must mean that, he has a bigger plan and we must flow along.
In my heart, I felt that, he can't be taken for his word, as I felt, this was a sudden departure from all that we have been discussing. Well true to his words, he had made a little savings from his monthly allowances and could afford to buy the forms. His family too largely disagreed with this decision of his to go for his Master's degree right from national service, but he will not listen to anyone, he had this dodged stubbornness or should I say diplomatically, this confidence that, if he decides on a matter, he cannot be inspired to leave it.
According to his dream, he knew what he was going to study. He applied for the Business Administration option and after a rigorous admission process, well he had the admission. Somehow, I was torn between the two, happy for his new educational level, but sad somehow for not fulfilling his words or at least, attempting to land a job. You see, I had a funny feeling that, though it was good, his lack of experience too may come to hurt his career eventually, something I may not have been wrong eventually.
Well, fast forward, he had gained admission and he had to raise some good monies to pay for his fees. He could personally realize just about 7%. He gathered courage to ask for my help. It was largely just around this time, that all my savings and my back pay, I had saved to buy a plot of land. He was dependent on other friends and family to help him pay his fees but still, he was unable to raise all and I knew I had to help. Well, in the next month, when I took my pay, I literally withdrew it all and handed it to him. He was extremely grateful, as apparently, he had gotten to the point he knew I couldn't support, though I had not told him about my land ye, but guess he had inferred that, I had rent to pay.
Well, by the grace of God, he had raised enough that could secure him his admission and moved to Kumasi, joining an uncle that lived there to study for his Masters. A year and some few months came fast and soon, he was done officially with his thesis and by the grace of God, his graduation was fast approaching and I between these times, we had stayed closer, still largely on phone and on our viber.
Fast forward, I came to the graduation and it was an exciting one. Just before the graduation, he had written some proposal for a business management firm that he had interned with and the boss was excited about it. They had promised him work and all, and so suddenly, our hopes were high. At the graduation, he introduced me to his family who were present too. I must add that, because he was not working and his family was not very well to do also, I may have been one of three few sources who helped him survive. I was earning just about a 1000 cedis and at times, I will give about 200cedis to him, to enable him buy books and maybe food.
His family were not initially supportive of our relationship. I came later to know in our marriage that, they had a lady at church in mind for him and their reason was that, his educational level required someone with a higher educational level as well, as this lady also had a degree and I had graduated a nursing training college with a certificate in community nursing, so you can understand.
I was somehow disturbed by this development but thankfully, he is a big fan of loyalty and deeply appreciated my support and felt that, he cannot just ditch me because of some other option available now. I ever doubt he had a second thought over this lady now, but I had just taken this thought to far.
Well fast forward, the firm didn't take him. He explains that, somehow, some key persons in the company felt threatened by his composure, ideas and personality and the boss had to make a decision about taking on one new person and literally maintaining the core folks he had started with, who didn't have half his academic qualification and he chose the latter.
After several internships, job applications and interviews, by the 3rd year as it 2016 ending, he was unemployed. He started some NGO, that also served as some consultancy of some sort and helped friends but the pay was just meagre, barely able to sustain even him. He moved to Accra and still, nothing was working.
He visited one day early Saturday morning and had hatched a plan, let's get married as he had received some sponsorship for a leadership conference from a top firm, and out of the approved 6,000 cedis, he can do the project with just about 1,500 cedis. But he was asking that, I go for a loan to support the weeding, he hoped will happen before the year 2016 ends. That's is how crazy he is, we were around October when he said this. I should have known better now, that he was nowhere joking.
His other most important point for all of this was the fact that, we were both 30years then and according to him, we can keep dating till he finds work and marry at whatever age when we are old and have kids in our old age or we can just struggle now together and believe for the breakthrough, along the road. This sounded very reasonable to me.
Fast forward, I went in for a loan from GCB, an amount of 9,000cedis, something I was going to use the next three years of my hard earned paying sadly, as he still didn't have work. We got married and in an inexpensive wedding, carefully planned by us, we had started life together, late 2016.
I must confess, we had fought before, as in verbal arguments but our hardest one was on the day of our wedding. It was not an expensive wedding as I had indicted and in my head, I had accepted it, he has been around me for along while and I had been there for him as well and obviously, we had to take it to the next level. His plan for our reception at the same church venue of a friend of his dad, was to share a bottle of Coke and "Adinkra" meat pie. If you live in Accra, you should be aware of this popular meat pie that was sold on the streets and loved by many. It cost as low as 2cedis then, don't know if it's still be sold. Well, I had argued that, that isn't a bad idea, but since we are sharing it at our wedding, we buy some nice polybags to share it inside, so that, no one sees we ordered it from them, as they were a popular brand. I confess, my colleagues were coming and that could well be a nail in my foot, as they will send the news to our colleagues, something that will make me a laughing stock.
His family had been in charge of the food that day, as he had about 3 sisters around and my only sister was my maid of honour and his best friend who owned a car, his best man and our driver with his car. Then soon, the event was over, a day earlier, we had our traditional wedding and it was also inexpensive but splendid, I believed. I had danced to "God win" tune by Korede Bello, as somehow, I was excited about this marriage, though harbouring fears of tomorrow but choosing to believe. After the engagement, he waited for some minutes and we took some pictures, he humbly reminded me that, my make-up was excessive and so, I must ask my make-up artist to be watchful for the wedding one.
So back to the wedding, we had booked a nearby guesthouse for a night, the day of the wedding on Saturday night, so that, after our thanksgiving on the Sunday, then we will head over to Kumasi in a VIP Bus, he had identified the Engineering Department Hotel on KNUST Campus, whiles he was on campus, as they had conference there and he remembers people barely used the venue and it was inexpensive, so we could use it. We had booked it in advance for four days, if my memory serves me right.
Well, on the wedding day, this time my make-up was right according to him. We had exchanged vows, signed out the wedding forms and literally, the wedding was over. Then the refreshment begun, whiles we were taking pictures. I remember vividly, a friend's child came to me and there she was, hiding our Adinkra meat pie in their famed wrapper, I was broken and hurt.
Apparently, the mother and sisters had not be communicated to, about removing the wrapper as he had asked the factory not to put that wrapper on in the first place. Well, it was too late and I flared up. I am the seeming quite ewe lady, but u may well know as well that, if we do flare up, trouble come. I am also certain that, if anyone was very observant, whiles we were still taking the pictures, I kept questioning him in front on the stage, why this has happened and this was a big disgrace to us and maybe me. He was largely calm, asking that, if the harm has already been done, can my complaints in the presence of everyone change anything? Well, your guess was as good as mine, I was unmoved and kept complaining. We found our way into his friend's car and together with his friend and my sister in the car, the fight of some sort, may have gone on for about a minute, it was merely just me complaining. But it had to end suddenly, when we had to decide where we are going to, to take some few more wedding pictures. The cameraman joined us and we headed to the Children's Park, close to the National Theater.
We were hard pressed with money, as his friend came to drop us at the guest house. He next day, headed to church for our thanksgiving. You must be asking what happened that night? Well nothing happened, both of us were not virgins either, but we had decided that, we will wait and get to Kumasi the Sunday afternoon first, besides, it was just a day away. We had waked to the church, thanked God and church had closed and we walked back for about 10mins to the guest house, as we didn't even have extras enough to be acting up with chartering a taxi. So we went and picked up our packed bags and took a trotro, headed to Circle and we boarded our VIP bus headed to Kumasi, KNUST Junction.
We got there in about six hours and headed to our rooms, the feeling was exciting, as the place offered some luxury and comfort and comparing to same costs we had enquired in Accra and around, it would have cost us more. We ordered some good fried rice and we had some good fun there. I must say that, maybe, this must have been our best times in the almost 6years marriage. We have never gone on such a date again, how could we, when we have not been out of the woods fully yet and two kids have come through already, by God's grace?
You may be bored now after such a long read of our lives, so let me try and conclude here. Well, from here, we moved to his dad's new house he had built here in Accra. In between, I had to pack out of my rented room and join him eventually. We lived in the same big house with his mom and sister, and trust me, it's been a hard time, currently, bridges may have been broken maybe temporally and permanently, but was it not to be expected after almost 6yrs living together with his family? We have had our best moments, our fights and disagreements and all, it was just last two months, that he got an unofficial consultancy job and an adjunct lecturing position when Covid-19 hit hard with a foreign based management firm and so far, he has brought in some good monies, we have not seen in our entire 5years and 2 months marriage and we can only be hopeful that, this continues forever, so we get out of the wood of financial challenges and woes, we have had to endure all this while.
Some may be blessed with good work, great host of people supporting them, but for us, who have to go through the hard way like our story which is true, just maybe, we have been graced with s tougher skin to survive these hard times, and even though it seems though and sometimes, we imagine quitting, deep down, we are committed to seeing our fruits shine and we testifying of how we survived it all. First born is a son, he turns 4years next two months and a daughter who is copying his big brother in the house, but quite when we go outside, follows right after him, turned 2 just this last December, we have our eyes set for the best and with God, we will surely overcome!
Give that guy a chance, give yourself to dreaming of possibilities again. With God and us, all things are possible indeed. Shalom.
KINDLY SHARE THIS.
Content created and supplied by: MrsCelestial (via Opera News )
Opera News is a free to use platform and the views and opinions expressed herein are solely those of the author and do not represent, reflect or express the views of Opera News. Any/all written content and images displayed are provided by the blogger/author, appear herein as submitted by the blogger/author and are unedited by Opera News. Opera News does not consent to nor does it condone the posting of any content that violates the rights (including the copyrights) of any third party, nor content that may malign, inter alia, any religion, ethnic group, organization, gender, company, or individual. Opera News furthermore does not condone the use of our platform for the purposes encouraging/endorsing hate speech, violation of human rights and/or utterances of a defamatory nature. If the content contained herein violates any of your rights, including those of copyright, and/or violates any the above mentioned factors, you are requested to immediately notify us using via the following email address operanews-external(at)opera.com and/or report the article using the available reporting functionality built into our Platform See More