Cobwebs are demonic to us in our Ghanaian setting. Whiles some are fascinated by the designs of cobwebs, we are not. We resent it.
To us as Ghanaians it is an evil medium through which messages are sent in the spiritual realm. Well so I heard.
Have you realised that sometimes when you walk, even in an empty space where it is impossible to have cobwebs, you will be entangled by cobwebs?
When that happens it means that someone wants an information about you in the spiritual realm. 
According to my grandmother when that happens it means you have to be careful and act fast. What you have to do will be surprising to a lot of people but look sharp.
Quickly snatch the cobwebs and use your hand with the cobwebs to pass through your buttocks area as if to clean your buttocks. According to her this will reverse all evil intentions back to the sender. This will Wade all evil plans against you and your family especially your children who are ignorant.
Please share to a friend, you may be helping her out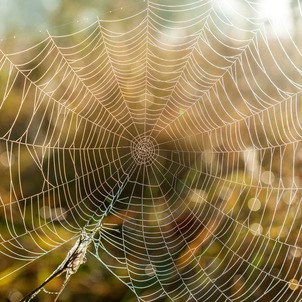 Content created and supplied by: Evalisa (via Opera News )