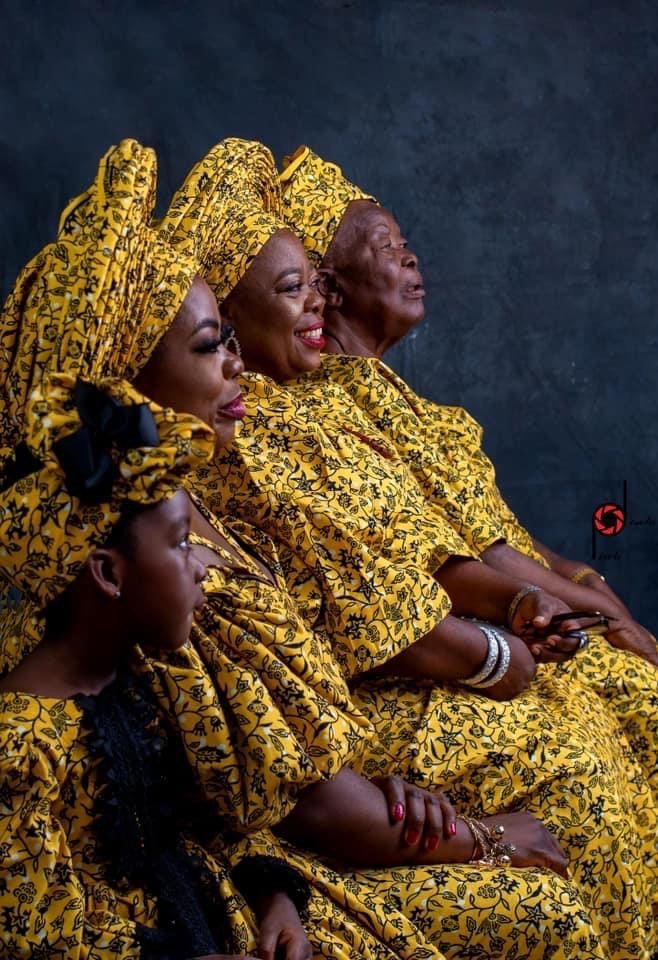 This is the perfect picture you will see all day, four generations all in one picture, can you believe it?
In this picture, you can clearly see a daughter, her mother, her grandmother and her great-grandmother seated next to each other. They sat in an ascending order with regards to age.
They are all in a beautiful yellow traditional wear and the sparkling smiles on their faces will just make your day.
We are humans and no matter what, growth is bound to happen whether we like it or not. The great-grandmother was just like the cute little girl over there sometime ago but the ticking spree of time has metamorphosised her into an old woman.
Such is life, we are not going to stay young forever so it's high time we start doing what we have to do till we no more have the strength needed to pursue them.
The picture is immaculate but I hope aside how perfect it is, you do learn from it. Have a nice day.
Content created and supplied by: the_Kelvin_guy (via Opera News )