A tower under construction in Abu Dhabi is listed in the Guinness Book of Records as "the steepest man-made construction in the world." It is just one of the most dangerous constructions on our planet, according to Time magazine, among which is the famous Hanging Temple of Shanxi, in China.
1. Tower of Pisa (Italy)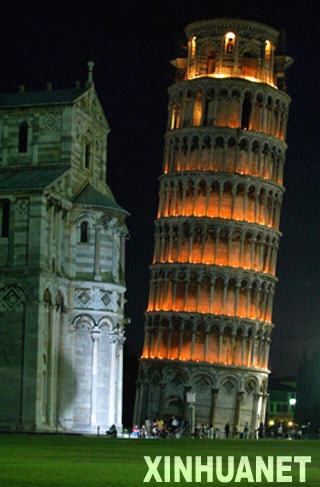 The famous Italian leaning tower is placed at the top of the list. It was designed by Bonanno Pisano and built in 1173. It is the symbol of the city of Pisa. The designed height was around 100 meters, but the tower began to lean only a few years after the start of construction. When the work was finished, the top of the tower had already leaned 3.5 meters to the south.
2.Capital Gate, Abu Dhabi (United Arab Emirates)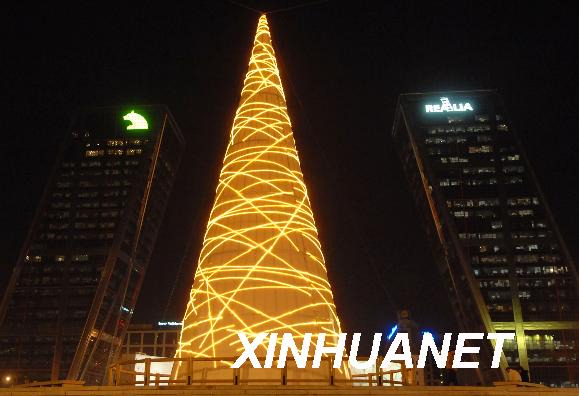 The Capital Gate tower, in the city of Abu Dhabi, will hold the record of being the most inclined tower in the world. It will have 35 floors, a height of 160 meters and an inclination of 18 degrees to the west, almost five times more than the well-known Tower of Pisa.
3. Puerta de Europa, Madrid (Spain)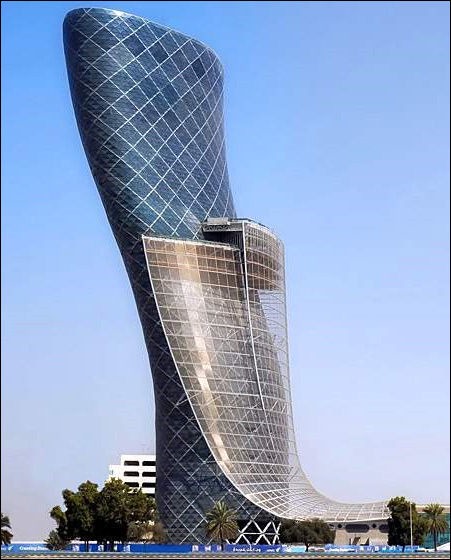 It was designed by two American architects. Its construction began in 1990 in Madrid and was completed in 1996. The construction is made up of two buildings inclined at an angle of 15 degrees. On the upper terrace there are two heliports that can serve four aircraft at the same time.
4.Hanging Temple of Hengshan, Shanxi (China)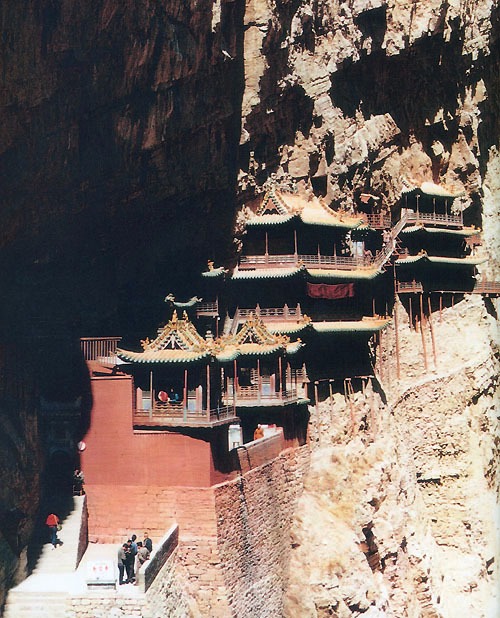 It is located in Hengshan Mountain, Shanxi Province, in north-central China. It was founded about 1,500 years ago and has undergone several subsequent repairs during its long history. The temple is 50 meters above the ground and is supported on the mountain wall by just a few dozen wooden pivots.
5.Takasugi-an Tea House, Nagano (Japan)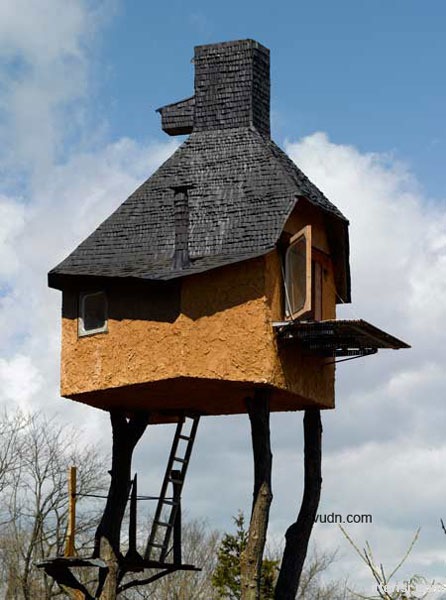 It is located in Nagano prefecture, Japan, and was designed by Terunobu Fujimori. In the Japanese language, "Takasugi-an" means "tall teahouse." The little house is built on some chestnut logs from a nearby mountain, which were cut down and transported to the place. Access is made by leaning against one of the trees and then following some stairs. Its construction was carried out following the tradition of the tea masters.
Content created and supplied by: CyraxPen (via Opera News )