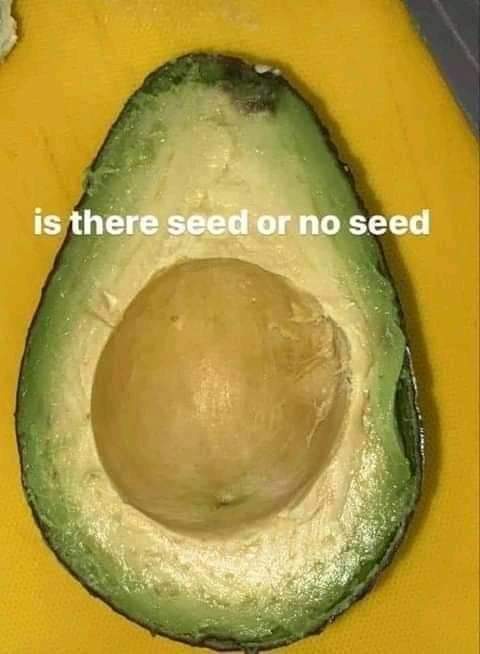 The avocado, a tree likely originating from Mexico, is classified as a member of the flowering plant family Lauraceae .The fruit of the plant also called an avocado is botanically a large berry containing a single large seed.
Most Facebook users like to share ideas and stuff on the platform. And this picture of an avocado caused a lot of confusion as users were not able to tell if there was or no seed in the fruit.
Post:
Well ,as you can see it is difficult to tell whether there is or no seed.It is kind of like an illusion.
Reaction from users:
Some users said there was a seed while otheras disagreed.
Bonus:
Avocados are a great source of vitamins C,E,K and B-6,as well as riboflavin, niacin, folate,pantothenic acid, magnesium and potassium. They also provide beta carotene and omega 3 fatty acids. Although most if calories in an avocado comes from fat,dont shy away!
Content created and supplied by: Incog (via Opera News )