It's quite obvious that we need to rest or sleep when we're tired. Well sometimes somethings just need to be done. Imagine having a project due the next day and it's taking a very long time to finish it. You'll be tired but you know you've to sacrifice to finish that project. You've to pull an all nighter. It'll surely reach a point where your eyes are heavy and want to close, but you need to power up to be able to finish whatever you're doing. Here are ways to stay awake when you're tired.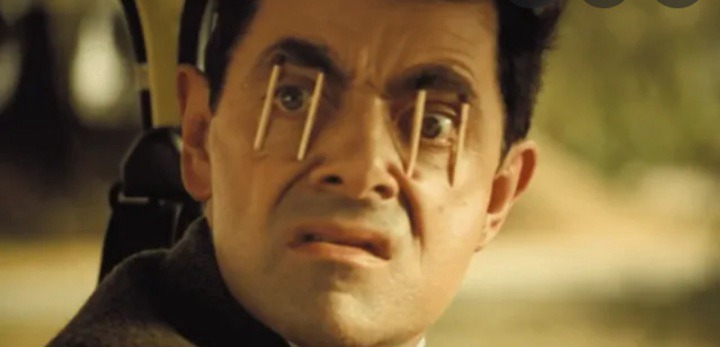 1. Cold water. We've probably all seen this in movies. A character who's tensed and tired normally runs into the shower to get a cold bath. He or she feels reenergized afterwards. Even though the effectiveness of this trick is somehow overhyped in movies, it actually works.  
2. Sitting up. If you're doing something that doesn't involve a lot of physical activity like working on your laptop, don't get too comfortable. You'll end up sleeping without even noticing. Sitting up with your back straight at your desk or kitchen table will surely help you escape sleep. Try as much as possible not to be too comfortable. We mostly fall asleep when we get too comfortable.
3. Yukking it up. In order not to sleep when you're tired, take short breaks to watch funny videos and anything else that tickles your funny bones. Having a very good laugh helps you stay awake and fight drowsiness for a while.
4. Taking Little Walks. Just like taking short breaks to laugh, you can also take such walks to walk around a little bit. You might even consider light exercises like jumping and skipping in your room. This will reduce your drowsiness and increase your brain activity. Exercises help you increase oxygen concentrations in your blood, keeping you awake.
5. Take A Nap. If you know you might need to burn the candle that night, you're advised to observe siesta that afternoon. This helps to get reenergized before the journey which keeps you awake for a long time and win the battle against the naughty slumber who's trying to steal you. Well it's not advisable to sleep during whatever you're doing. You might end up waking up the next day and you won't be able to finish.
6. Exposure To Light. Keep the place where you'll be using as bright as possible. Light inhibits the release of sleep hormones. This makes it very difficult for you to fall asleep. The brighter the room, the greater the inhibition and the longer you stay awake.
Thank you for reading my article. Kindly share my article with friends and family. Mask up and observe all Covid 19 protocols.
Content created and supplied by: Mandeiya (via Opera News )