It is refreshing to see young people serve God and lead many others to know God.
We chanced on Social Media, this young lady, who was not aspiring to be a slay queen, but is wonderfully beautiful.
She isn't trying to please some men, but is rather leading them on to Christ.
She isn't trying to live a life of bad influence, but challenging her listeners to a life of glory, impact and purpose.
we do not know what exactly she preached about, but the pics show that, she enjoyed doing it and her listeners were blessed by it.
Will be excited to see yourself serve the Lord too?
or you would want your daughter to stand up and do even better?
Please read along and pass it to a daughter or young lady, it may well spark the fire in her to serve GOD in her church and who knows what will come out of it? Blessings and promotion?
Your guess is as good as mine. See all the pics below.
She is Pastor Jessica (affectionately addressed Sister Jessica) and she was teaching at a Sunday service at a youth-focused ministry called The Temple of Charis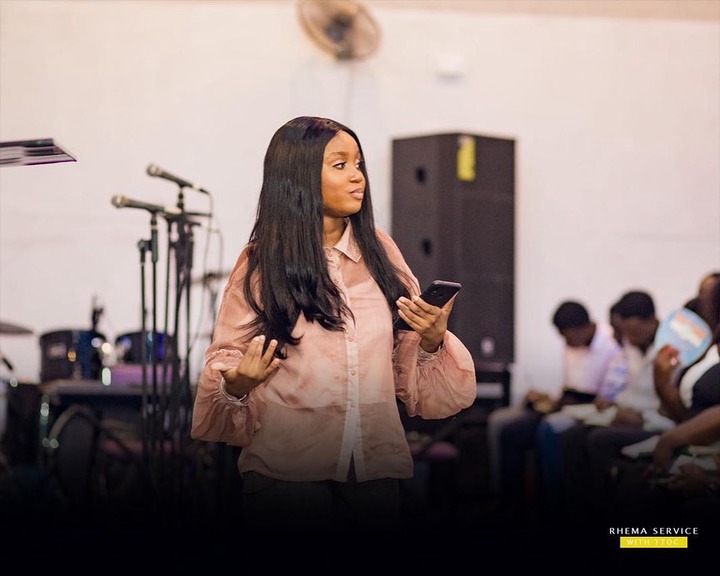 Have you been wondering how to serve God in your youth? Or asking yourself what you can do for God between school, homework, studying, work, sports, etc. You're not alone, my precious friend.
"What can I do for God?"
I probably asked myself that very question a million times during my teen years. I yearned to learn how to serve God but could not figure out how in the world a teenage girl could serve God in my youth. What can I do for God that someone older and wiser than me couldn't?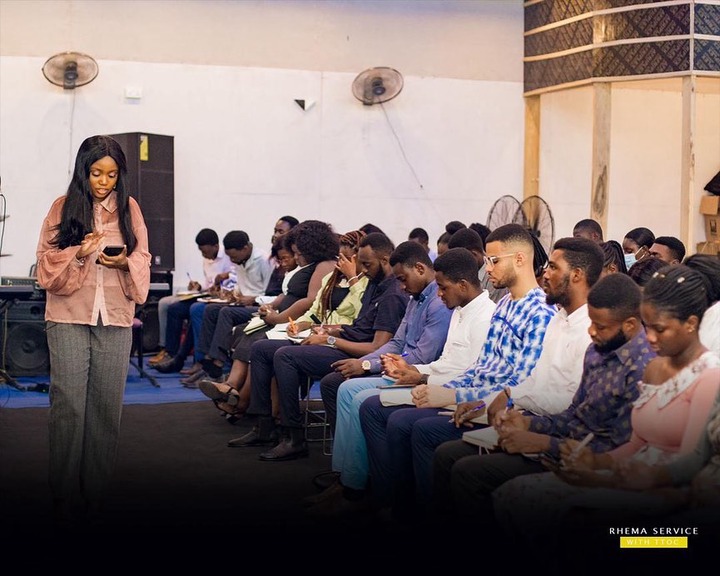 It's something I struggled with greatly, especially since I encountered many older adults who had a similar mindset and didn't take my desire to learn how to serve God seriously. I knew I should be reading my Bible and praying every day, but other than that I was at a loss. I felt too young, unqualified, and completely clueless on how to serve God.
Looking back it's easier to see how I could have been serving God during the hustle and bustle of high school life (hindsight is 20/20, right?). Before I get into that let's discuss why you should serve God.
Why Serve God in Your Youth?
Scripture is clear that we should serve God but why serve God is a more complicated question. A common question many teenagers have is why serve God instead of living however they want. I've turned to scripture to answer this and there are also some benefits of serving God that are worth being mentioned. Here's what I've found in my studies.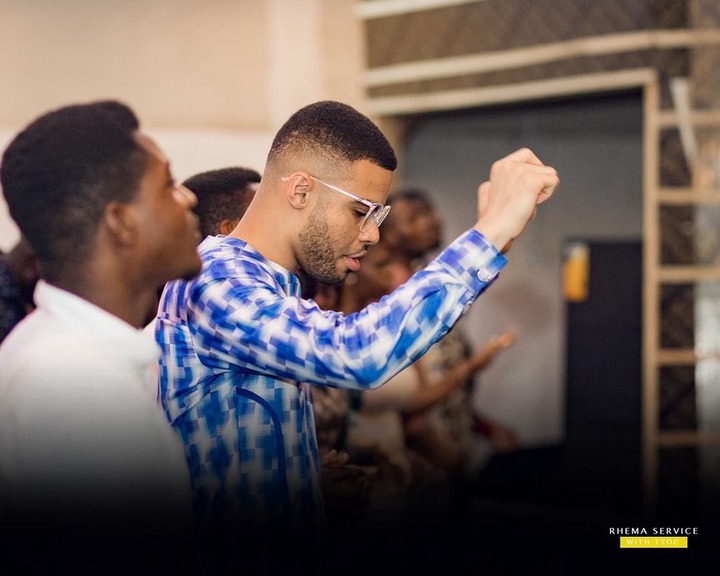 1. Serving God In Your Youth Sets You On The Right Path
The first reason you should serve God in your youth is presented in Proverbs 22:6 (CSB),
Start a youth out on his way; even when he grows old he won't depart from it."
This verse shows that how you are raised, how you behave, and the habits you form in your youth have an influence on who you will be as an adult. This influence can be either positive or negative depending on how you're living now. When you serve God in your youth, you're preparing yourself to live righteously as an adult as well.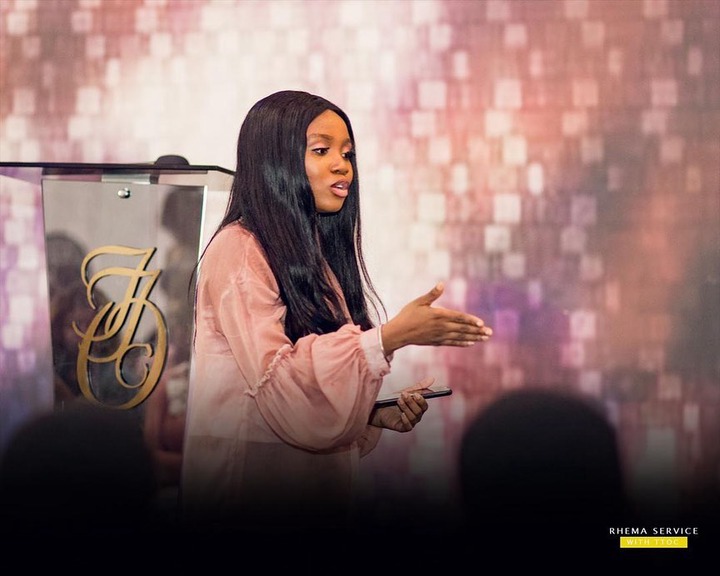 2. Serve God Because He Knows What Best For You
Secondly, you should serve God in your youth because God knows what is best for you. As a teenager, and even into adulthood, you have no way of knowing or even comprehending what is best for your life. How could you? You don't know what possibilities the future holds for you or how each decision you make will impact those possibilities. But God does. Isaiah 55: 8-9 says,
For my thoughts are not your thoughts, and your ways are not my ways.' This is the Lord's declaration. 'For as heaven is higher than earth, so my ways are higher than your ways, and my thoughts than your thoughts."
One of the benefits of serving God is that He will reveal His will for you. When you trust God and follow His will, there is no longer a need to worry. There is no need to worry about whether things will work out, whether you're making the right decision, etc.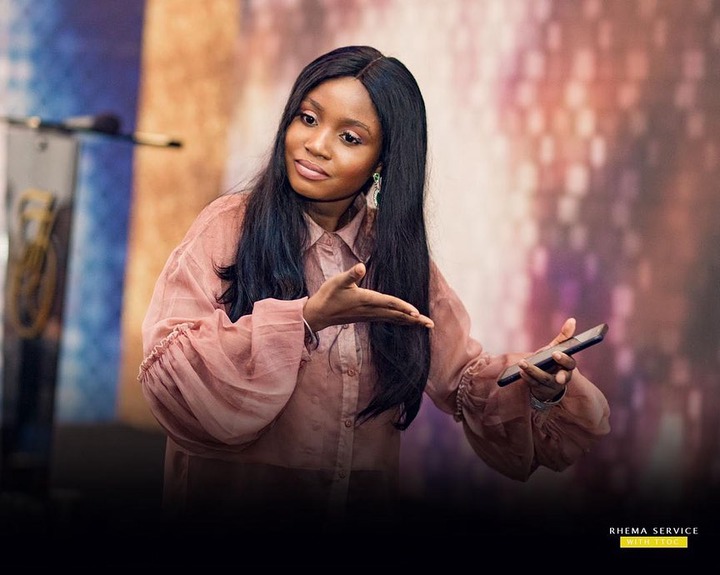 3. Serve God Because God Can Make Even Bad Things Result In Good
Why serve God? The life of a Christian is not all pie in the sky and angels playing harps; I feel this can be especially for teenagers. Serving God in your youth does not guarantee you a life without trouble. (I can personally attest to this!) Serving God in your youth does mean that even when trouble comes, God can bring something good out of it (something else I can personally attest to). Another benefit of serving God is that when you focus on serving God, the troubles of life don't seem all that daunting. You're able to look at life from a new perspective and see things from a new point of view.
We know that all things work together for the good of those who love God, who are called according to his purpose." Romans 8:28 CSB
4. Serve God In Your Youth Because of the Joy It Brings
One last reason you should strive to serve the Lord in your youth is because of the simple joy of serving God. Romans 15:13 (CSB) says,
Now may the God of hope fill you with all joy and peace as you believe so that you may overflow with hope by the power of the Holy Spirit."
The joy of serving God is not something easily explained, but when you live your life for God He gives you a sense of peace that surpasses all understanding (Philippians 4:7). So another one of the benefits of serving God is with God on your side there's no need to worry; you can simply find joy in each and every day.
How Can You Serve God in Your Youth?
Now that we've discussed why you should serve God in your youth, let's talk about how to serve God in your youth. When asking "what can I do for God?" what is the first thing that pops into your mind? Is it preaching? Mission work? Leading praise and worship? Or maybe some other lofty and complicated role for a teenager?
Of course, I'm not saying you cannot take on the roles mentioned above while a teenager but what if I told you serving God in your youth doesn't have to be complicated? You can easily serve God in your everyday life, right in the midst of all the homework, tests, sports practices, and band rehearsals. 1 Timothy 4:12 (CSB) says this,
Don't let anyone despise your youth, but set an example for the believers in speech, in conduct,, in love, in faith, and in purity."
This one simple verse tells you five ways you can serve God in your youth: in speech, conduct, love, faith, and purity.
Serve God In Your Youth With Your Words
The first way you can serve God in your youth is by zipping your lips. That's right! Words have the amazing power to either build some up or completely tear them down. You can serve God by speaking words of life. Stop gossiping and spreading rumors and speak words of kindness that encourage others.
Ephesians 4:29 (CSB) says,
No foul language should come from your mouth, but only what is good for building up someone in need, so that it gives grace to those who hear."
Ever since I was a child, my mouth has gotten me in trouble. Whether it be words spoken in anger, gossip, or even speaking poorly about myself, I struggled with speaking only uplifting and encouraging words. Somewhere along the way I picked up this little trick: before saying something take a moment to consider these three things:
Is it positive?
Is it hurtful to another person?
Is it really necessary?
If your answer to any of these three questions is "no" then it doesn't need to leave your lips.
KINDLY SHARE
Content created and supplied by: MrsCelestial (via Opera News )