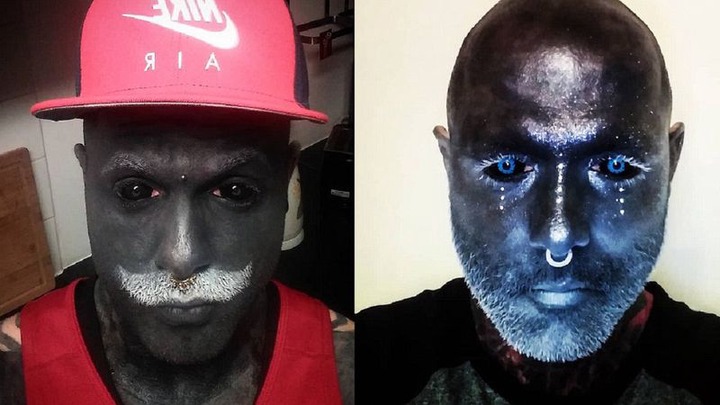 Adam is a young Russian whose skin lost pigmentation, so he decided to cover himself in ink. "I became beautiful," he says.
After overcoming cancer , a young Russian decided to tattoo his entire body due to various consequences that the disease left on his skin. Now he looks like a person who had a negative photo taken.
Curlykale Adam was diagnosed with cancer of the intestine thick when he was 22 years old. The motivation of living "here and now" became a mentality to maintain on a day-to-day basis so as not to be defeated by the disease. Although Adam managed to overcome cancer, his immune system was severely weakened and he suffered from various skin conditions, including albinism.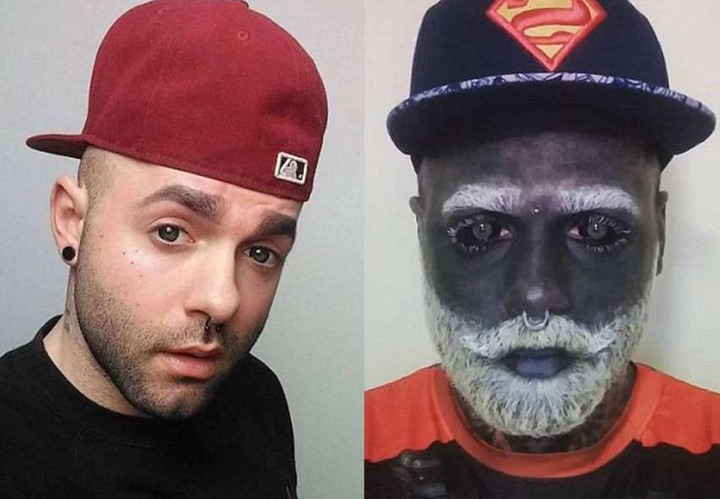 The healed Russian man had lost the pigmentation of his skin and could not bear to look at himself in the mirror. He suffered from depression, eating disorders, and even tried to kill himself. Adam decided to cover 90% of his body with ink to feel "better".
Few are the parts of his body that remain intact, since the young man has even his eyeballs tattooed. Among the 10% of his body without drawing are the palms of the hands and the soles of the feet, where the Russian intends to "complete the project" by tattooing mandalas, circular figures associated with Hinduism or Buddhism.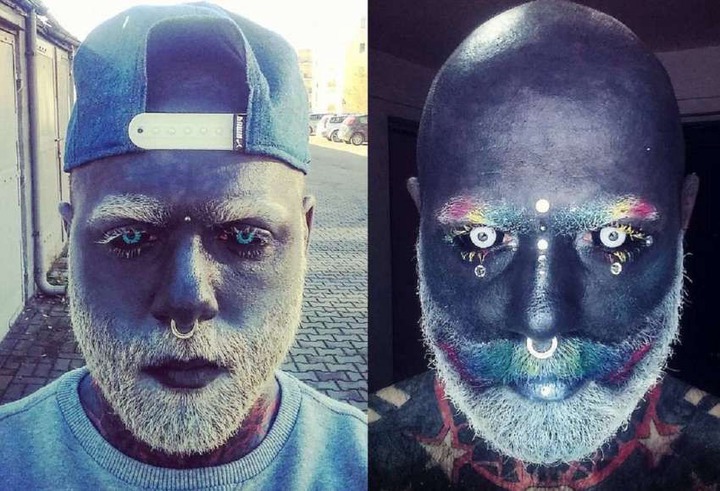 "My favorite color has always been gray, in different shades, and that is why my current skin color is graphite," Adam told The Sun. Because of his appearance, the man now looks like an X-ray , as if someone were taking a photograph with the "negative" filter.
"The tattoos allowed me to discover myself again, I became beautiful," Adam assured, faced with the inevitable criticism and strange looks he awakens in others.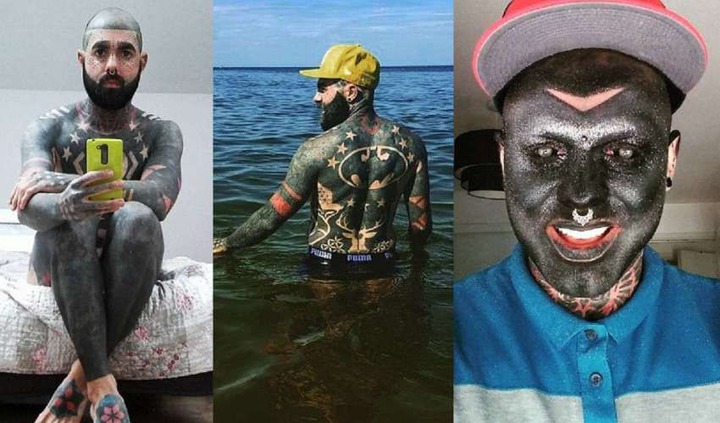 Today, the young man works as a psychologist, cosmetologist, artist, barber and singer, but he complains that "very often" his environment denies him the right to life and does not offer him a job because of his physical appearance.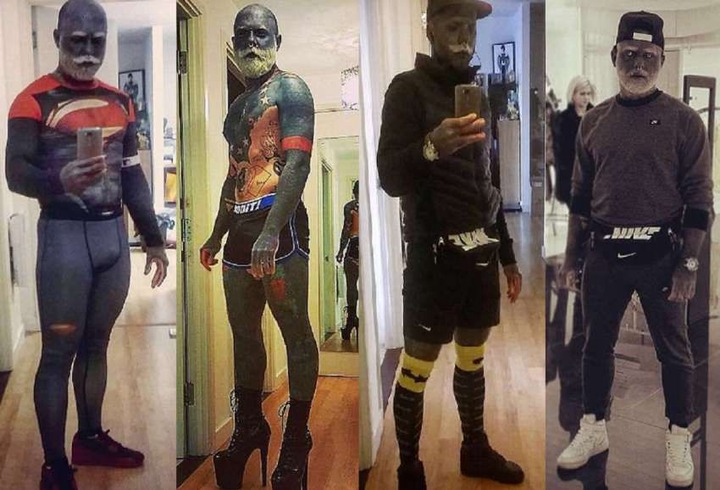 "I am not that different from others. I eat, sleep, cry and laugh like everyone else. I will die satisfied, as someone who was not afraid to take risks, someone who lived despite the opinion of others, but in harmony with himself himself, "Curlykale said.
Content created and supplied by: CyraxPen (via Opera News )