Meet the new Buggati Chiron Founded in 1909 by the Ettore Buggati luxury French car brand that won the 24 Hours of Le Mans in 1936. In 2016, they introduced the Chiron , at the Geneva International Motor Show, it is the most powerful car manufactured by Bugatti so far .
Buggati claims that the Chiron makes the dash from zero to 60 mph in a mere 2.3 seconds, and it has a top speed of 261 mph.
The powerful Chiron costs almost $3 million, it's about as feminist as hypercars get. With beautiful fluid curves and furiously ponder headlights, this limousine exterior design communicates and has powerful performance, its has a standard 1500-hp engine that gives it power to accelerate with capabilities worthy of a bullet train. its tires measure 285/30R20 up front and 355/25R21 at it back
Some of the popular celebraties owns a Buggati..
NFL player Tom Brady owns a Buggati , so do Juventus soccer star Cristiano Ronaldo. Soccer players Samuel Eto'o, and Roberto Carlo also own a Buggati .  
You got to really make more money for this luxurious baby .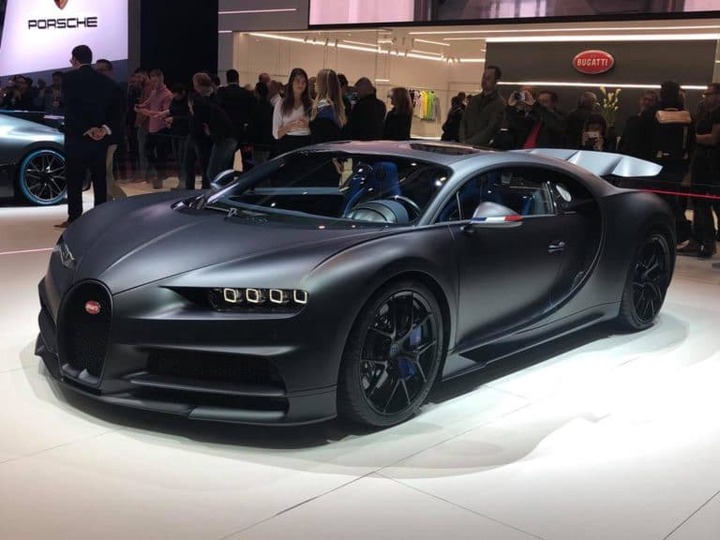 Content created and supplied by: Beethetee (via Opera News )