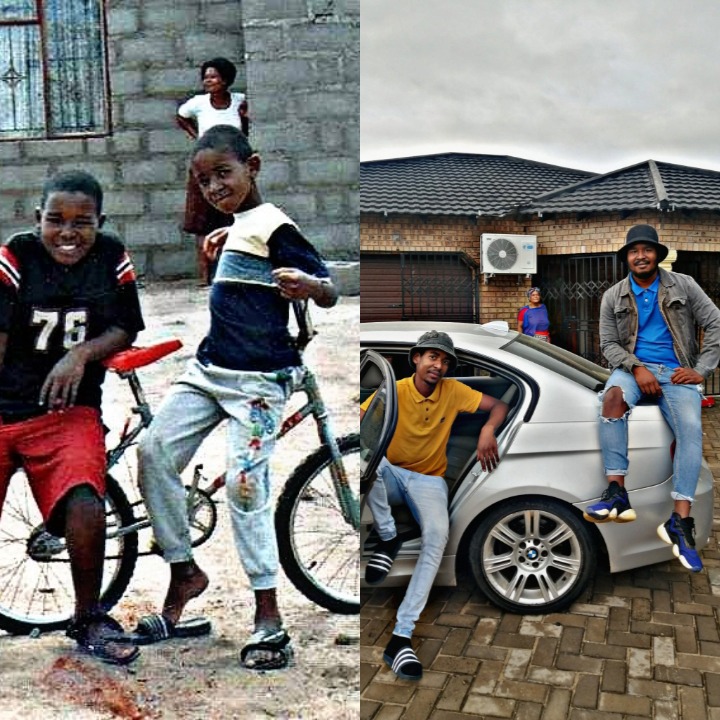 "You may never realize the importance of pictures until they are all you have"
Photographs play an important role in the lives of everyone. They do connect us to our past and remind us of the people we met, the places we went and the actions we took.
Like a preservative, photographs do preserve our pictures for the future. You sit back in the near future, grab your photo album, flip through the pictures one after the other and all you can do is to express emotions.
You can smile, laugh or cry depending on the memories pictured in your brain at that particular moment.
This is a lovely throwback photo of two brothers beside their bicycle with their grandmother in the background and a current picture of them again all grown up. This time around, they substituted the bicycle with a car and obviously, the background is also not the same.
You could see unity, change, positivity, love and solidarity in all the two frames.
I think there should be a special place in Heaven for sons and grandsons who do not abandon their parents and grandparents who sacrificed everything for them just to see them bigger and better than them.
Also, reciprocity must also act here. There should be a special place in Heaven for parents as a whole. Imagine where we would have been without their prayers and they always having our backs?
The grandmother of these two boys (who are now men) had their backs when they were young to date. She's still there to witness the growth of her grandsons. May she live long to witness many more years.
Below is the before picture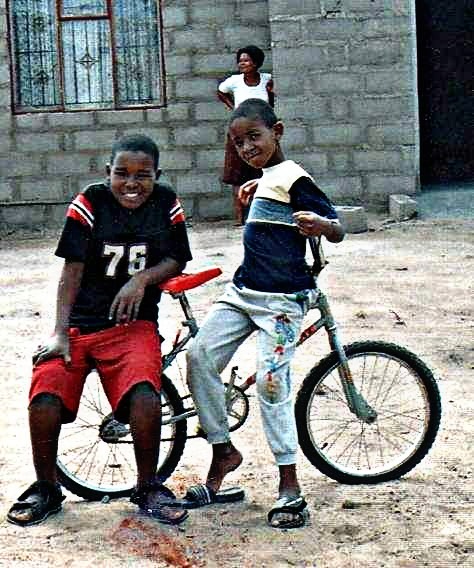 ...and the after picture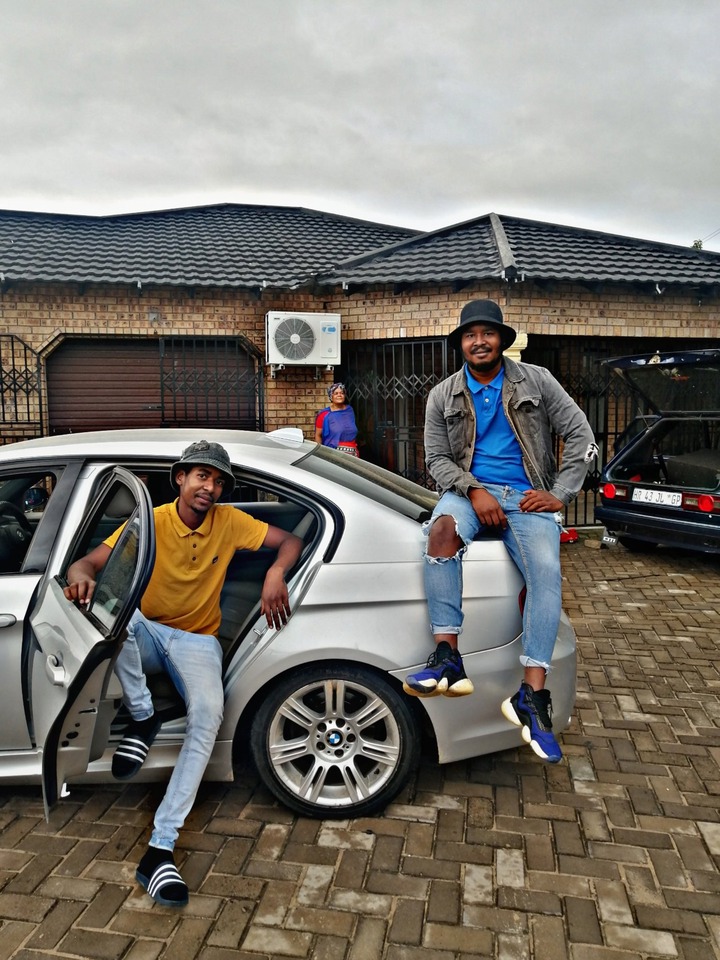 Content created and supplied by: the_Kelvin_guy (via Opera News )