HI THERE, IF YOU LIKE THIS CONTENT CLICK THE FOLLOW BUTTON AND GET NOTIFICATIONS
Have you ever had a guest with a tongue for continental food that you've never tried before?
It's embarrassing if you try and it doesn't go so well
Here's the quickest way to do make gravy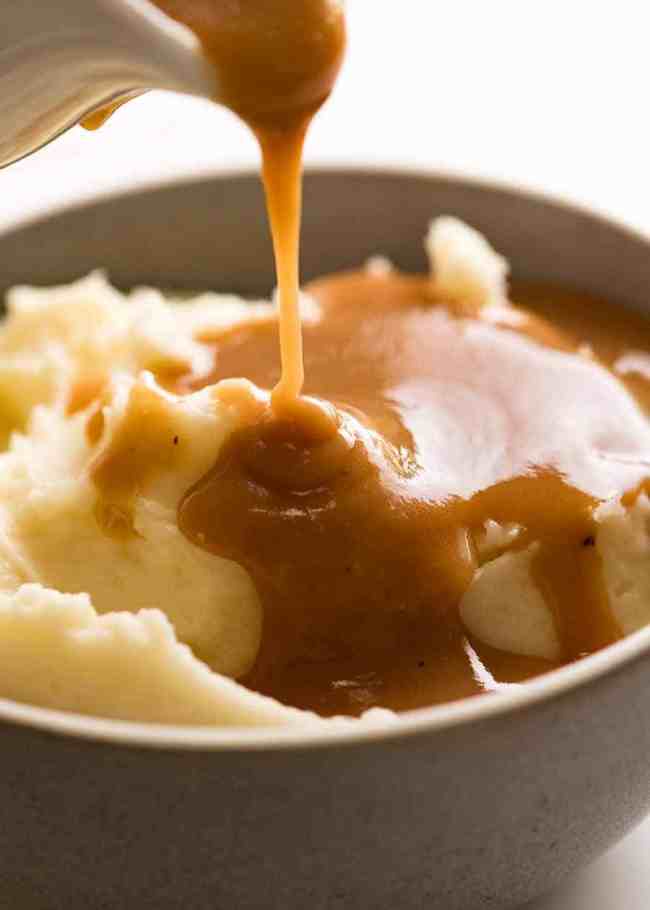 INGREDIENTS
1 chicken stock cube / bouillon cube (sub 2 tsp powder) (Note 1)
1 beef stock cube / bouillon cube (sub 2 tsp powder) (Note 1)
2 1/4 cups (565ml) boiling water
60g/ 4 tbsp butter , unsalted
4 tbsp flour , plain / all purpose
1/2 tsp onion powder (ok to omit or sub garlic powder)
1/4 tsp finely ground black pepper
Instructions
Crumble cubes into boiling water, mix to dissolve.
Melt butter in a saucepan over medium heat.
Add flour, onion powder and pepper. Mix into butter with a wooden spoon or whisk.
While stirring, slowly pour in half the liquid. Once incorporated into the flour butter roux (it will thicken quickly), add remaining liquid and mix.
Stir for 1.5 - 2 minutes until it thickens to a gravy consistency (it's quick as water is already hot). Taste, add more salt and pepper if needed.
Serve over chops, steak, sausages, veggies, roast chicken, pork, beef, lamb.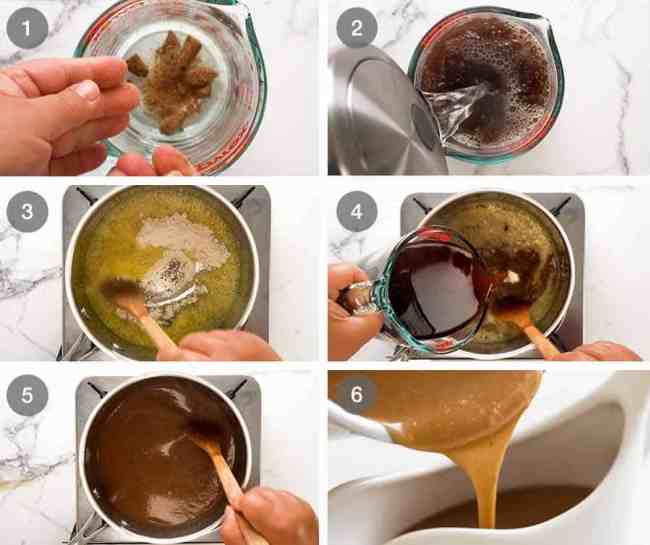 Content created and supplied by: Peccuy (via Opera News )