Archbishop Duncan Williams had a well documented troubled times growing up. In fact, young Nicholas was with his mom at Bole whiles growing up and at a point, he was so engrossed in several unlawful activities so much that, his biological mom had to report him to the Police to rather arrest him for safe keeps, to prevent him from getting into more illegality.
Fast forward, desperate Nicholas hustled his way through and got to Abidjan, from where he by sea stowed away to America. He recounts how he had to be motionless amidst the cargo lest he is found out and thrown into the sea but having been exposed to the sunshine, rain, cold and becoming hungry and thirsty and nearing death, he came begging to be saved.
A furious captain finding out there was an illegal person on board ordered he be thrown to the fishes but others pleaded on his behalf and so eventually got to America working at a port but when a massive fight broke out and police rounded up people, those undocumented were deported and so Nicho was back to Ghana and under his father's roof. Despite telling him and his siblings he was a borga (been to), they only scoffed at him and laughed till their sides split.
Nicholas renders that eager to succeed in life and to shame his scornful father, he began seeking the help of diviners and spiritualists; eventually opening up himself to demonic attacks.
A lasting impact of one of such encounters he recounts was when asleep and a voice came through that he undertake certain acts to become powerful, successful and wealthy.
He was instructed to light a candle and then place his hand over the fire, not pulling away till the spirit voice stated so. Nicholas followed the instruction and did just that resulting in the disfigurement of his fingers on his right hand.
It took his father and siblings to break done his locked door to rescue and rush him to the Korle-Bu Teaching Hospital for medical treatment.
Fast forward, he is known in many parts of the world as the Apostle of Strategic Prayer, Archbishop Duncan-Williams is the Founder and Overseer of Nicholas Duncan Williams Ministries and the Action Chapel International, as he has a mandate to bring revivals to international cities through the power of corporate, intercessory and prophetic prayer.
Recently named by New African Magazine as one of "The 100 Most Influential Africans," He is also the Founder of a Christian Charitable organization Compassion in Action NGO in Africa that is transforming schools under trees into 21st-century primary educational facilities, while also providing clean water and other forms of support. Compassion in Action also supports an orphanage with 150 children and a drug rehabilitation facility with 120 people recovering from drug addiction.
Mid 2020, one of his sons came to the limelight for some negative reasons (we do not want to get into). This attracted some backlash from many Ghanaians. however, come to look at it, what if the son is going through all these challenges as the father did, so his transformation story will be greater? Think about it.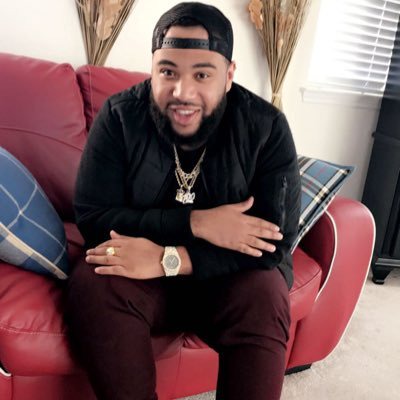 Content created and supplied by: MrsBabie (via Opera News )