For some years now, you might have been removing this plant from your garden or your yard just because you've considered it to be a weed. Yes of course it goes by the name "wire weed" but it is not just an ordinary weed. It is a weed of so many medicinal benefits including Snake bites. There is a saying that "where there is a problem with your body, nature will provide a plant to handle it within a distance from your home". No wonder these plants keep growing within our immediate environs annually. This particular plant is a variety of the sida family but commonly known as the "wire weed".
The stems of this plant are tough and are used to make brooms in so many places. The bark makes a lovely white fiber used to make ropes, cords, fish nets, and fine thread. The leaves are edible as a pot herb. And it makes a delicious tea and an alcoholic tincture. So, it is simply beneficial.
A powder of the whole plant(cleaned well), cut up and dehydrated has so many uses especially in treating bacterial infected skin such as septic wounds, eczema by just sprinkling on the affected portion.
Poultice or cataplasm of its leaves, roots or the whole plant is applied to snake bites, particularly the kind of snake whose venom destroys blood cells. It is a drawing herb regardless, helping to bring out the poison. The poultices are also applied on sores, boils, itching skin, infected wounds. It also draws the poison from scorpion stings and other stinging insects like bee.
This is one of the treasures of the plant world, I hope it helps you.
Please like, follow and share so that it reaches so many people. Have you also used it before? Kindly drop your comments below.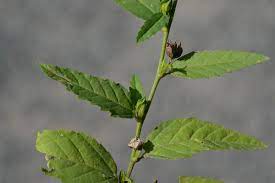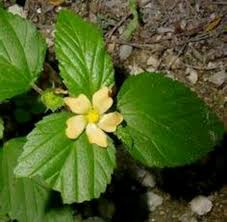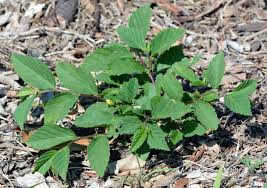 Content created and supplied by: Giinagh.com (via Opera News )