There are countless species of plants on planet earth that can be use to sack bad spirit. Some of these plants have known uses or great benefits to humans and animals. Some plants have potent medicinal properties than many orthodox medicines and is a fact. Our forebears who used only herbs in treating ailments lived longer and stronger than the modern century. Do you know that plants also have some spiritual benefits to humans?
The easy to find one is nim tree, it is simply wonderful; a herb which is surprisingly potent! In the typical traditional Ghanaian societies especially those at the villages, people soak the leaves into water and cleanse themselves with the mixture immediately after returning from the cemetery or when they see a sign of a bad omen. It is believe this process wash away any evil spirit accompanying them from the burial grounds.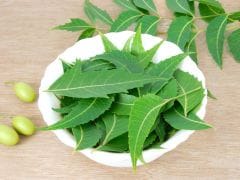 For your personal protection, keep the leaves of the nim tree in the house especially, where people normally stay such as the kitchen, the living room and even the bed room because the scent of the nim tree drag away evil spirit.
Soak the leaves in water and use that water to bath two or three times a day. This is more potent as you will have the herbs working on you directly. Even if you leave the house, you are fortified and no evil or bad eye can harm you. If it will not be an inconvenience to you, you can burn the dry leaves of the nim tree in the compound and also use the a very small of it ashes in your pomade. The scent of the burning leaves is quite strong enough to repel the works of malicious people.
Please, this is not a charm against evil or bad as some religious people will put it. You are only using herbs in the way that is suppose to be use.
Kindly follow me and share it withy our family and love once
Comment below!!
Content created and supplied by: Health360 (via Opera News )