Valentine is a sweet love story! Valentine's Day, also called St. Valentine's Day, holiday (February 14) when lovers express their affection with greetings and gifts. Given their similarities, it has been suggested that the holiday has origins in the Roman festival of Lupercalia, held in mid-February. The festival, which celebrated the coming of spring, included fertility rites.
At the end of the 5th century, Pope Gelasius I forbid the celebration of Lupercalia and is sometimes attributed with replacing it with St. Valentine's Day, but the true origin of the holiday is vague at best. Valentine's Day did not come to be celebrated as a day of romance until about the 14th century. Valentine's Day was celebrated on Sunday, February 14, 2021 and the nation witnessed varied forms of celebration. The president had a bouquet of lowers given to the first lady and many young people had a blast as well.
However, fast forward, the courts were sitting early this week and guess who accompanied the Electoral Commissions Chairperson to court? Please do not say the battalion of heavily built and massively armed soldiers!
We all know that is the order of the day for her security needs, as determined by the senior officers providing her with these military people.
But part of that entourage was his lover! Jean Mensah's darling husband, who is largely hidden from public view, but thankfully to Myjoyonline's multiple award-winning photojournalist David Andoh, who was there to capture the fascinating scenes on the court premises, he captured the love affair between the two, as Mr. Adukwei was at court and right beside and behind his lovely wife.
Enough of the long talk, just watch the pics for yourself.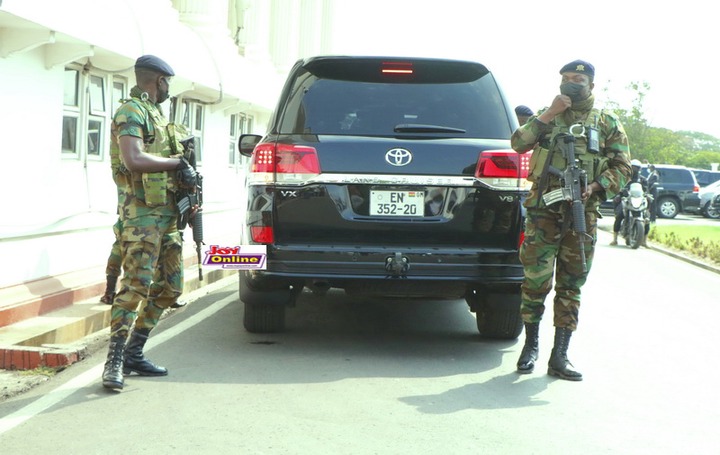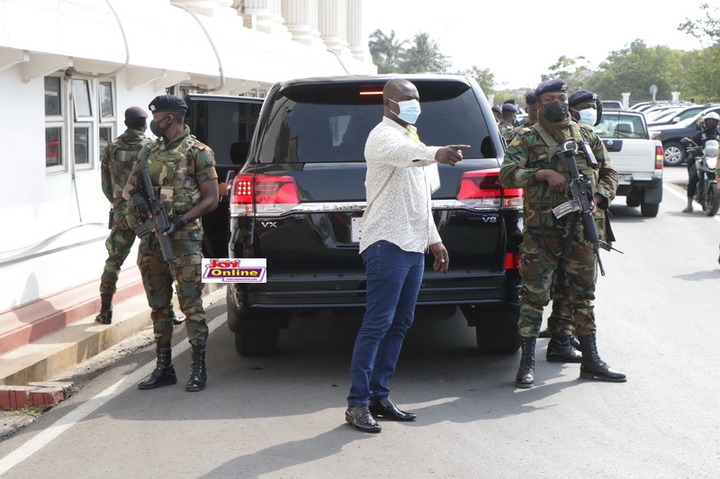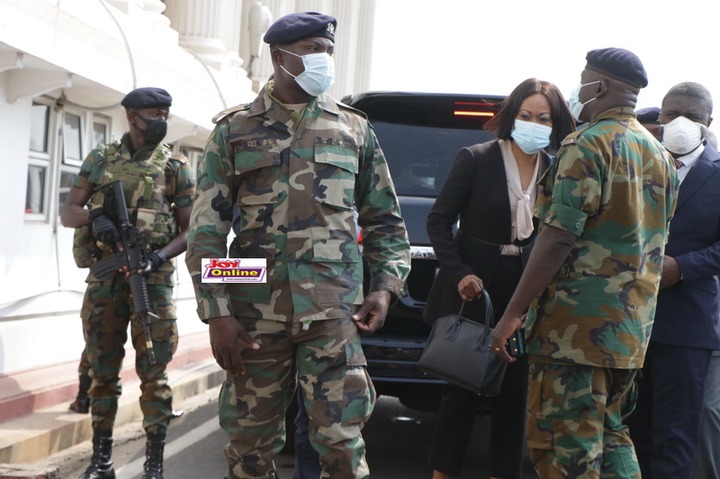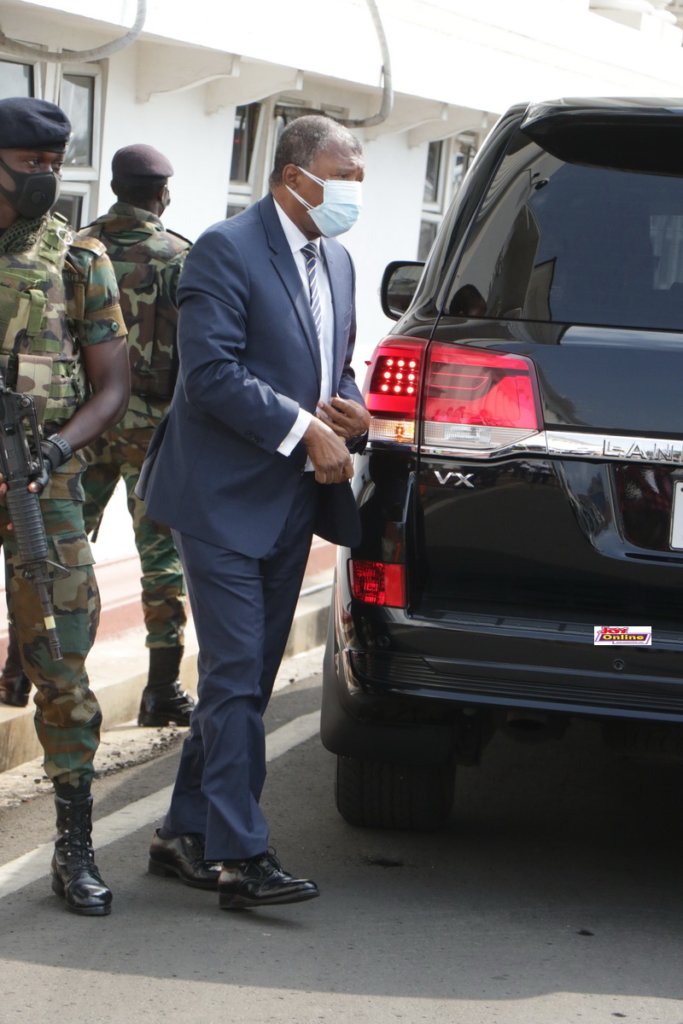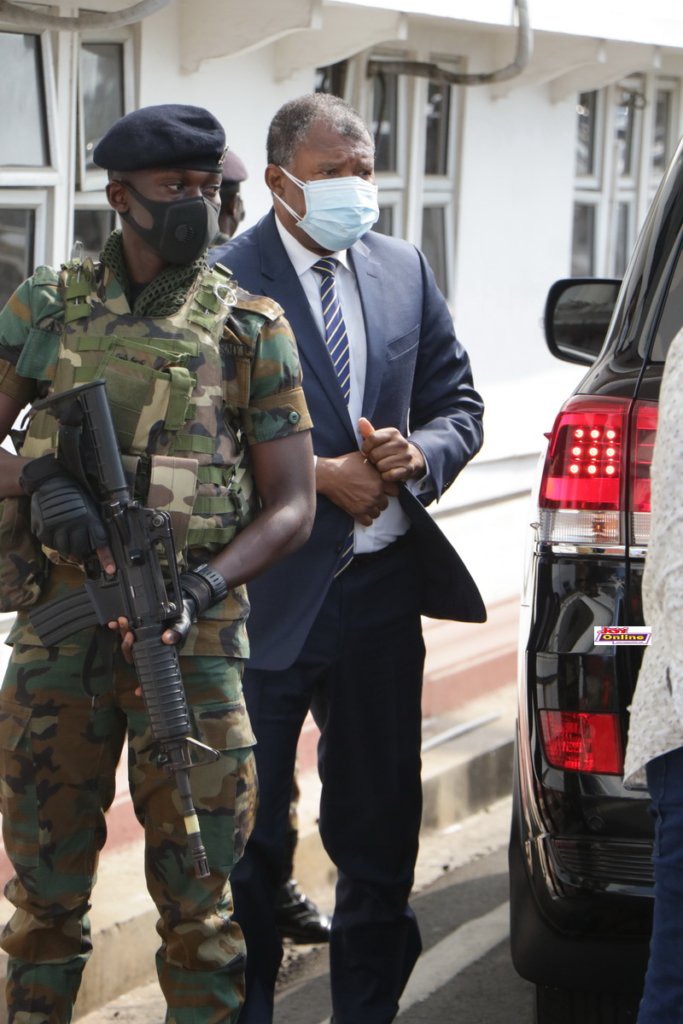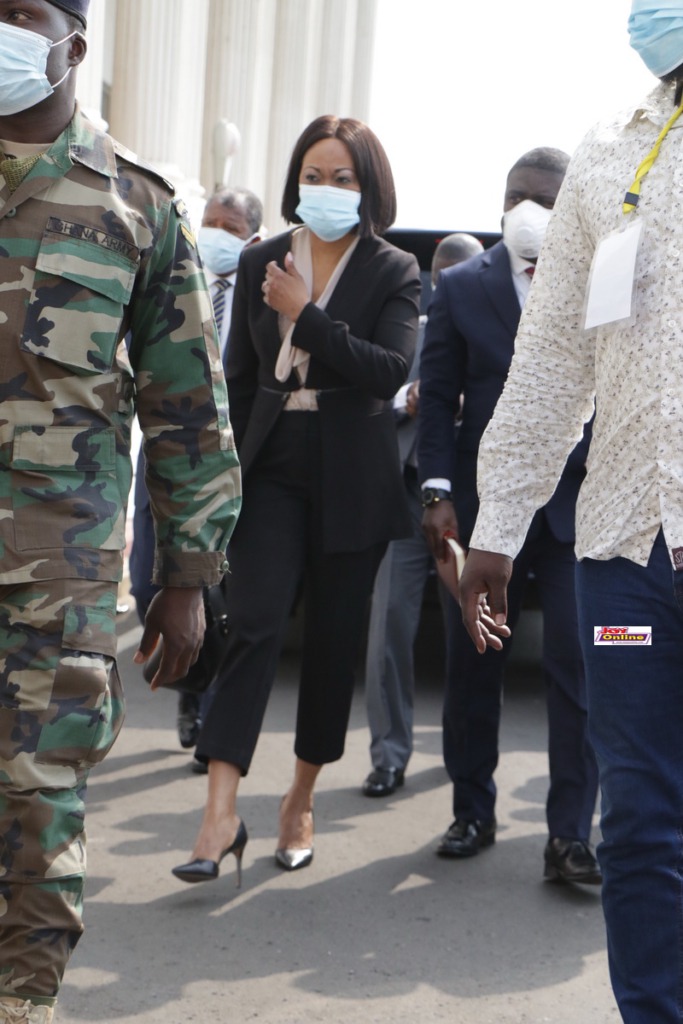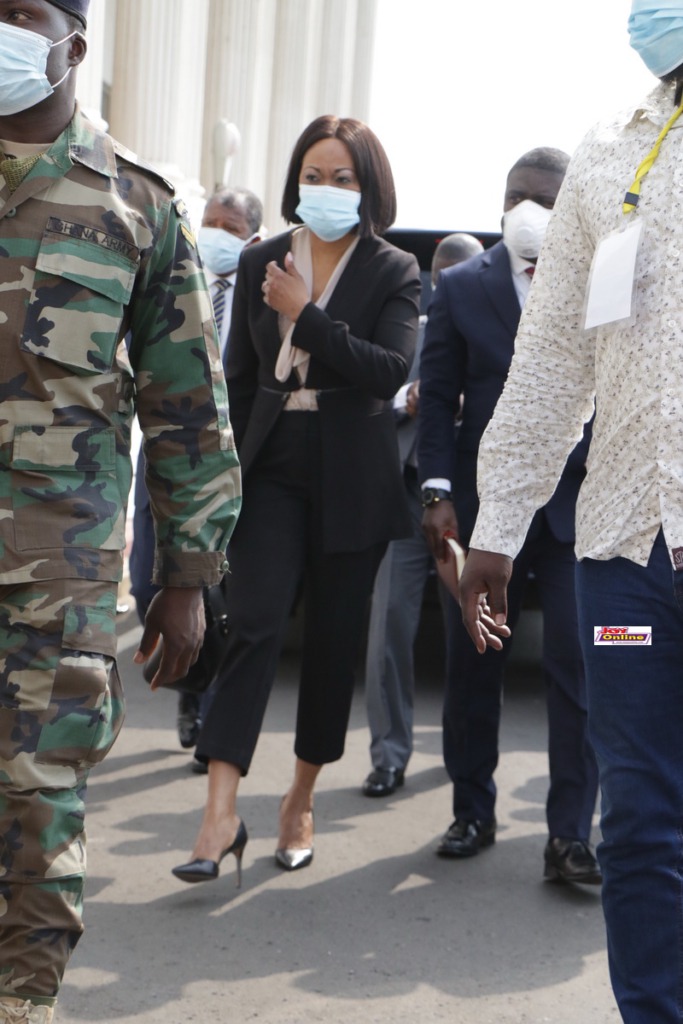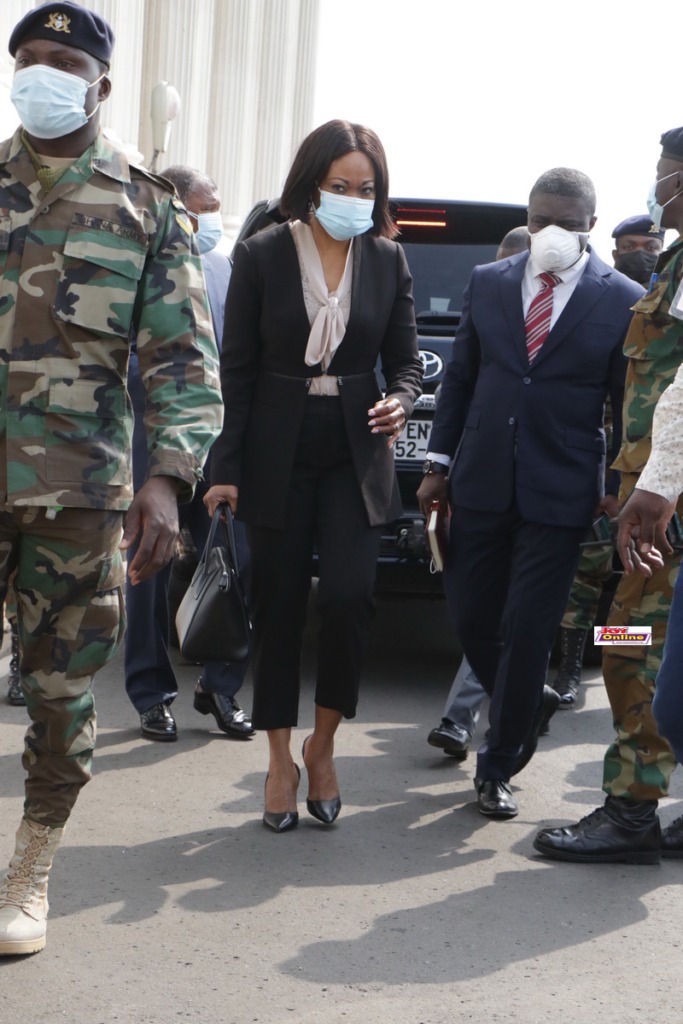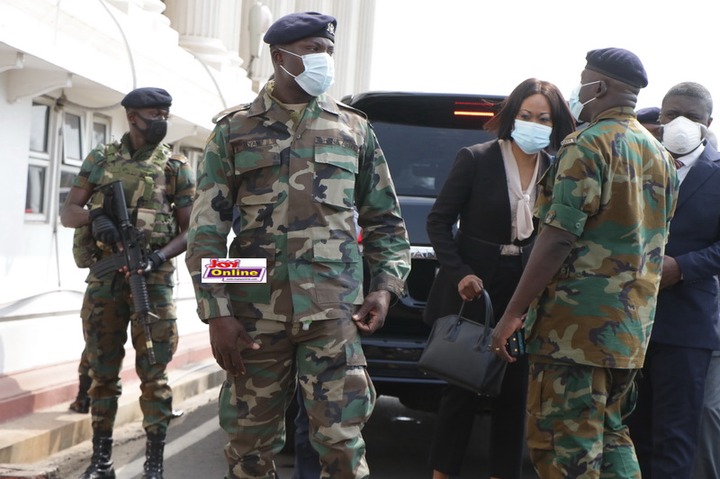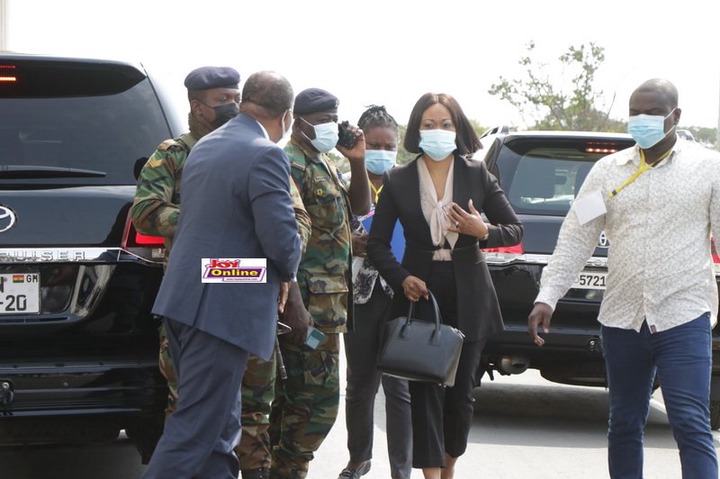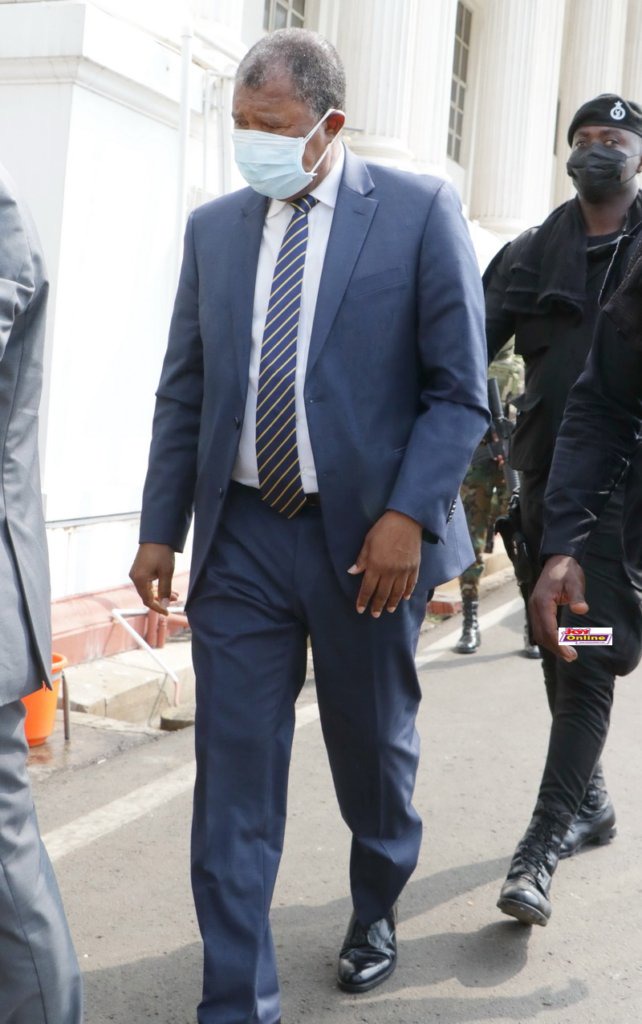 Content created and supplied by: MrsBabie (via Opera News )