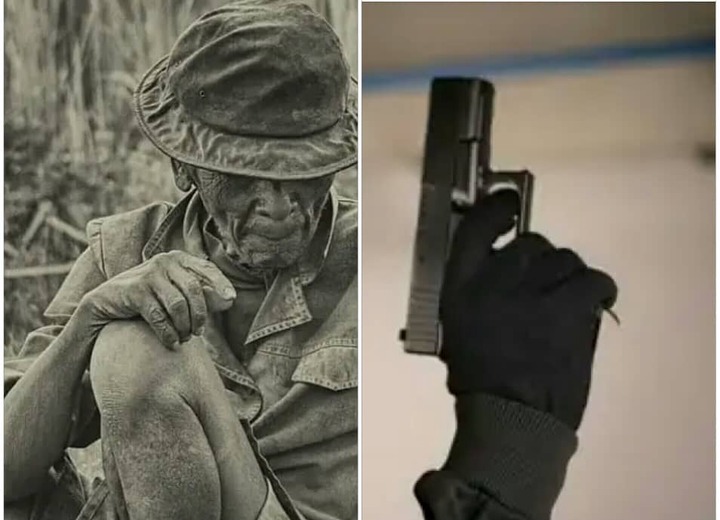 Oh! Oh! Oh! Was the sound that came from the kitchen of an old man in the village of Nyamedua, he had accidentally kicked his only meal for the day unto the floor. 
Opanyin Aban was an old widower who lost his pregnant wife through a snake bite 15 years ago when he travelled to a far away land for hunting. 
He lived in an old hut at the outskirt of Nyamedua, the hut looked as though, it was almost going to fall like the walls of Jericho, every morning, the sun rays were what woke this old man up because, one could see clearly through the numerous holes around the old hut.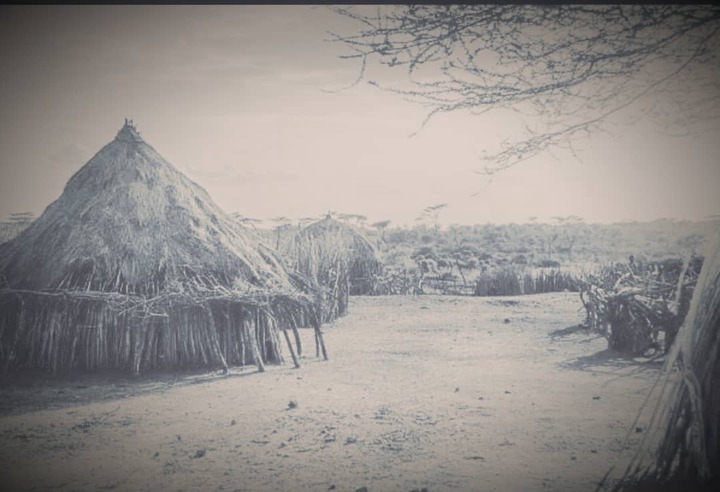 "The struggles of a man, begins at birth, but no one knows when it will end", those were the words of Opanyin Aban who woke up one morming with nothing to eat, he only had some Gari that was left by his only daughter Emefa, she was a beautiful light skinned middle age woman who looked tall with her long blond hair resting beautifully at her back, almost looking like a murmaid. 
The old and feeble looking Opanyin Aban who could hardly walk around and for that matter could not work, only survived on Emefa's Gari business which she sells on Nyamedua market days evey other five days. Emefa was very hardworking and had just seen herself through High school but had no means to further her education. 
The Aban family did not believe the existence of God, they were much fixated and believed in idol worship, Opanyin and all members of his family had never stepped foot in Church, he was a tall dark hugger looking man whose ribs were very revealing and it was abvious how life had really dealt with him and his family, poverty was almost their middle name. 
As a matter of fact, all members of his family were very tall and looked like the coconut trees along the banks of river nyansa, the river god that drowned Opanyin's close friend who was a drunkard. 
The demise of Nsawura, the infamous drunkard of the village of Nyamedua had great effect on Opanyin Aban. Nsawura was the best palm-wine tapper in the whole of Nyamedua and its surrounding villages, his only problem was that, before he finished tapping a fresh palm-wine, he would have consumed half of it and would not be able to take the rest to the market on Nyamedua market days. His thin legs could barely carry his bloated pot belly whenever he got drunk.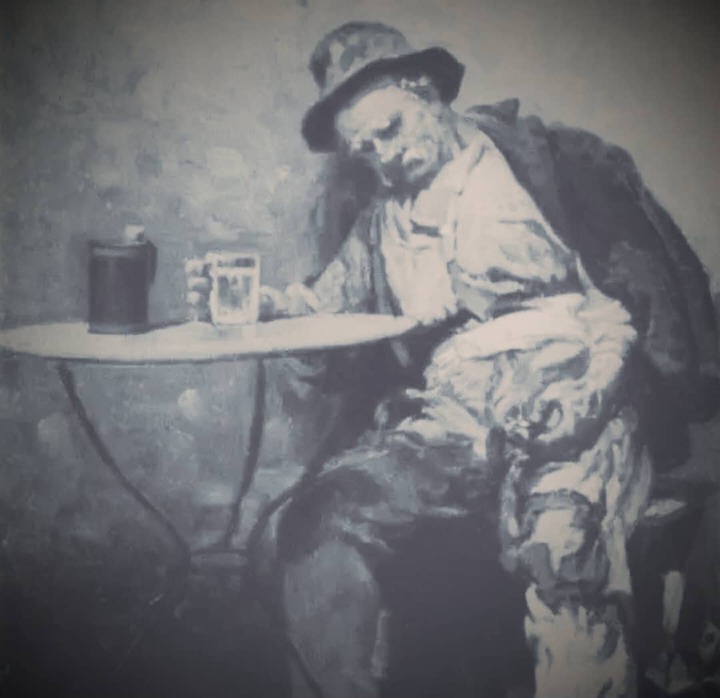 Emefa, the daughter of Opanyin Aban was so generous with Nsawura and helped him sell his palm wine on some market days and got some discount on the palm wine sales in addition to the money realised from her Gari business. It was indeed a big blow to the Aban family who could barely manage two square meals a day. 
Time went bye and Opanyin Aban's old age had a great toll on him, whiles Emefa on the other hand grew into a beautiful young lady, though she and her family were almost competing with the church mouse, she could be likened to the beauty of the morning flowers that hanged on the long fence of the only rich man Opanyin Sika Gari, in the village of Nyamedua.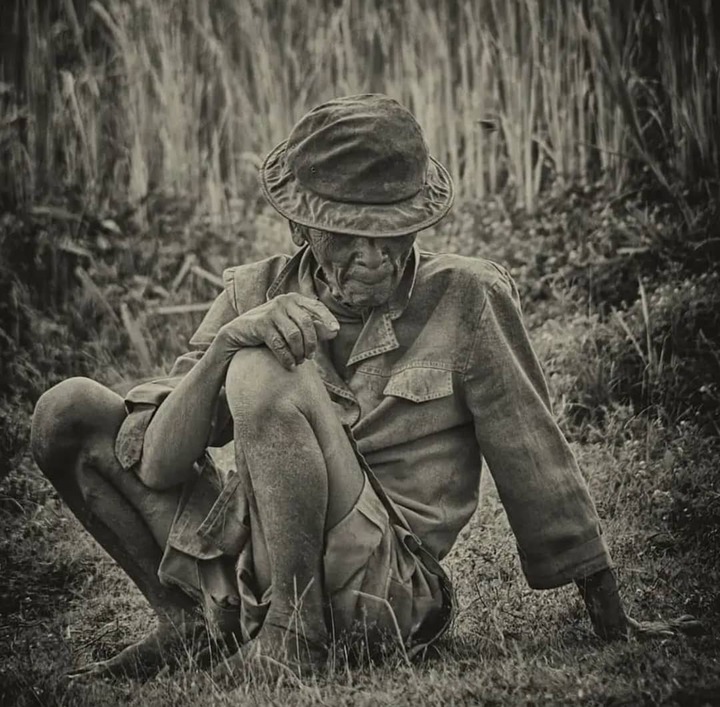 On the eve of the new yam festival of the Nyamedua people, a group of armed robbers raided the residence of Opanyin Sika Gari, the renowed multimillonare of the village, a man whose first son lives and works in the United States of America. 
The armed robbers made away with a huge amount of money, amounting to $500,000 and again, moved from house to house gathering more and more. When they got to Opanyin Aban's poor hut, they dashed in and requested for his pot of gold which was rumoured to have been bequeathed to him by his late father who was a worker at a gold mine but could not manage his resources well. 
With a trembling voice, Aban asked softly: Oh my son, would i look this miserable if i had the so called pot of gold you are mentioning? 
The leader of the gang commanded; give it to us or you will be a dead fish in no time!!
Opanyin then put on his touchlight which could barely see anything, the battery probably seemed to be as old as creation, he had not changed it for at least 10 market days. 
He showed them a cup full of Gari soakings (a mixture of gari, sugar, groundnut and water mixed in the right proportion). The gari had swallowed all the water and making the whole meal look like a river that has been dried up, the ground nut also looking like dead fishes resting solidly at the shores of Chorkor, a native fishing community in Accra. 
The armed men, moved by the man's plight, looked intently at one another with pity and whispered among themselves, the leader of the gang decided to drop some bundles of dollars which they had ealier stolen from Opanyin Sika Gari.
The next morning, news of the robbery spread wildy in the village but Opanyin and his daughter Emefa were indoors all day, enjoying some chicken and delicious meals, the look on the face of the then poor old man was now beaming with smiles, he had on his face, the smile of a millonaire and he looked revived and was immediately able to move and walk around with ease.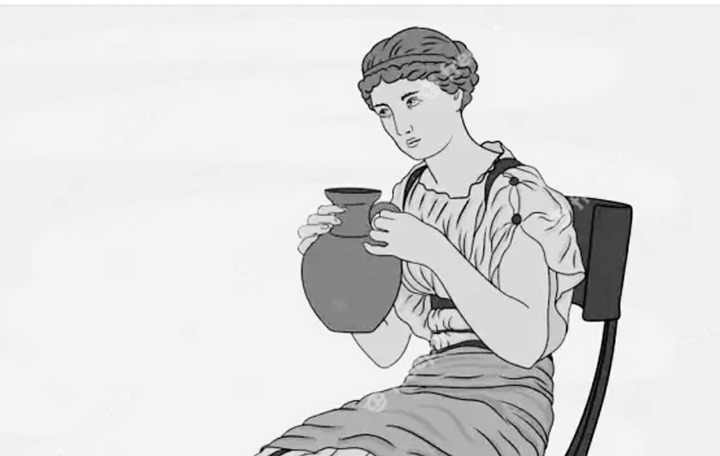 Poverty is a disease! Emefa teased subtly whiles taking away her father's walking stick. 
Not long after, Emefa was flown to England to study Law, she became a renowed Lawer and came back to his Dad, he was very advanced in age. 
Oneday a yougman was caught in the area for stealing a goat and was about to be beaten to death when Emefa pulled up at the scene with her car. 
She asked and was told he was the son of a notorious armed robber who once robbed Opanyin sika Gari of his riches over a period of time and was equally beaten to death when caught. Emefa weaped bitterly and offered to be pay for the price of the goat and set the young man free. 
She had flashbacks of what happened some 10 years ago and that enabled her going abroad to study law. 
Emefa had been converted to become a Christian while studying in England and had led the young thief to accept Christ after series of counselling.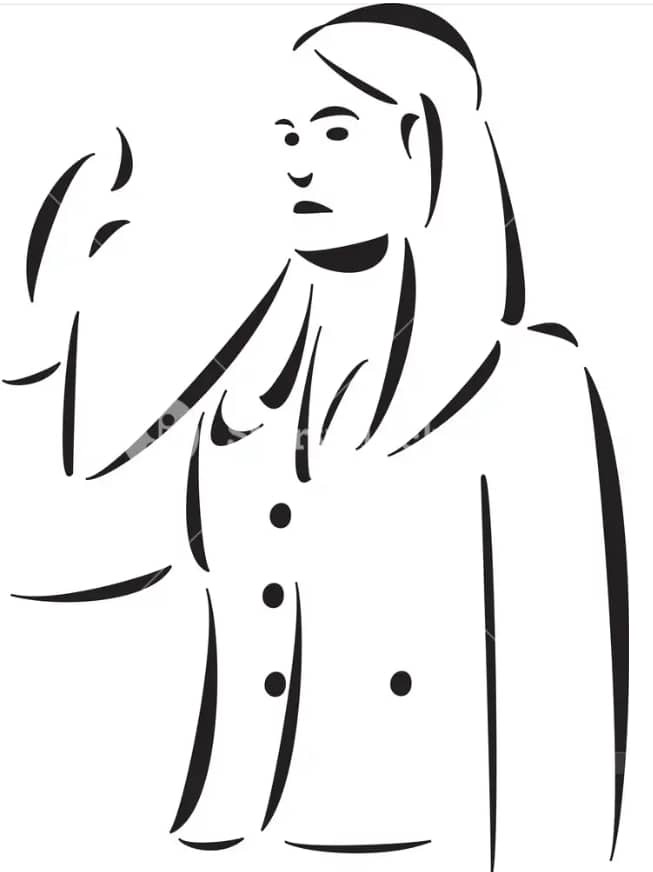 She later sent him abroad to study, whiles Emefa relocated with his father to the city where she got married to a young handsome man and they lived happily ever after. 
LESSONS
1.Even though the robber was killed, his kindness saved his only son and he got sponsored to study abroad too. 
 2. The single act of kindness, came back in multiples. 
 3. Be good to those who help you, their families and generations. 
 4. The armed robber lost his life miserably after series of operations
 5. Never give up in life, God can turn your situation around when you least expect it.
  6. A small act of kindness can go a long way. 
Indeed, "what goes round, comes around". 
Now question time! 
 1. Emefa is now a Lawer because an armed robber gave them proceeds of his robbery to enable her become a Lawer, why did she advise the robber's son against it?
2. Being a Christian now, should Emefa throw away everthing that she aquired with the money from the robbery? 
Lets hear from you.
Follow, like, comment and share to be the first to receive more captivating and inspiring stories.
Content created and supplied by: DelsCreativeNews (via Opera News )
Opera News is a free to use platform and the views and opinions expressed herein are solely those of the author and do not represent, reflect or express the views of Opera News. Any/all written content and images displayed are provided by the blogger/author, appear herein as submitted by the blogger/author and are unedited by Opera News. Opera News does not consent to nor does it condone the posting of any content that violates the rights (including the copyrights) of any third party, nor content that may malign, inter alia, any religion, ethnic group, organization, gender, company, or individual. Opera News furthermore does not condone the use of our platform for the purposes encouraging/endorsing hate speech, violation of human rights and/or utterances of a defamatory nature. If the content contained herein violates any of your rights, including those of copyright, and/or violates any the above mentioned factors, you are requested to immediately notify us using via the following email address operanews-external(at)opera.com and/or report the article using the available reporting functionality built into our Platform See More