Like every military in the world, Ghana also have its own special forces that are units trained to conduct special operations, these special operations are military activities conducted by specially designated, organized, trained, and equipped forces, manned with selected personnel, using unconventional tactics, techniques, and modes of employment.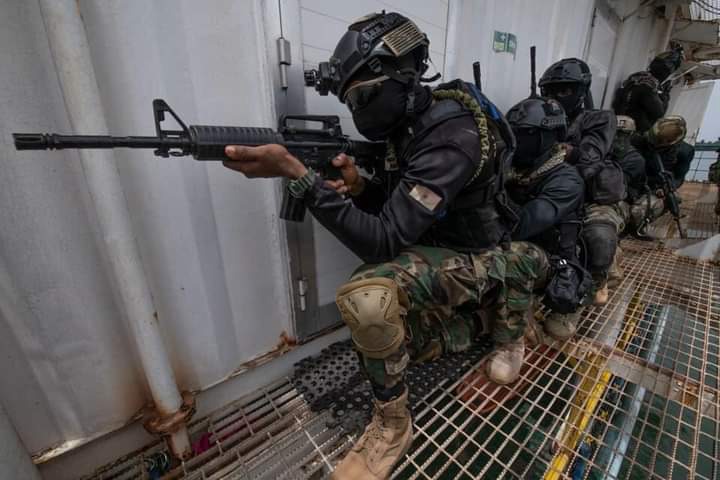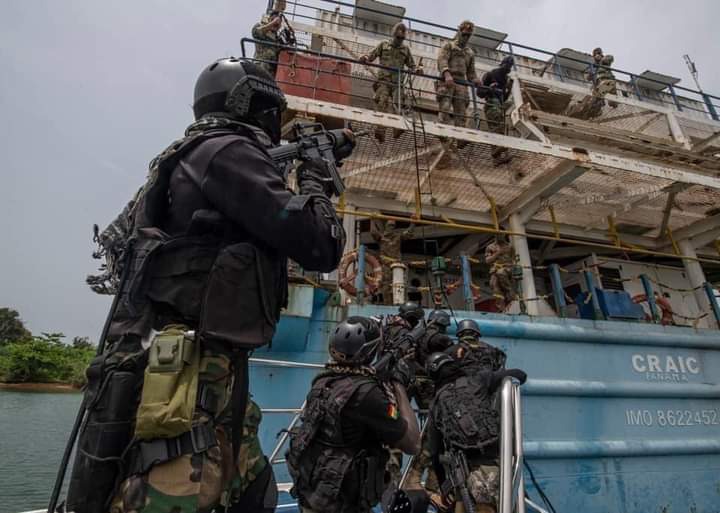 The Ghanaian special forces conduct a boarding exercise during exercise ObangameExpress 2021, designed to improve cooperation among participating nations and increase maritime safety and security in the Gulf of Guinea and West Africa coastal regions.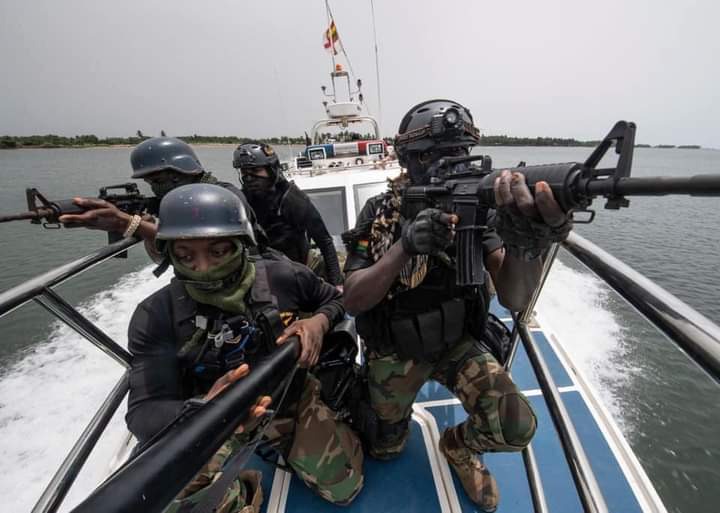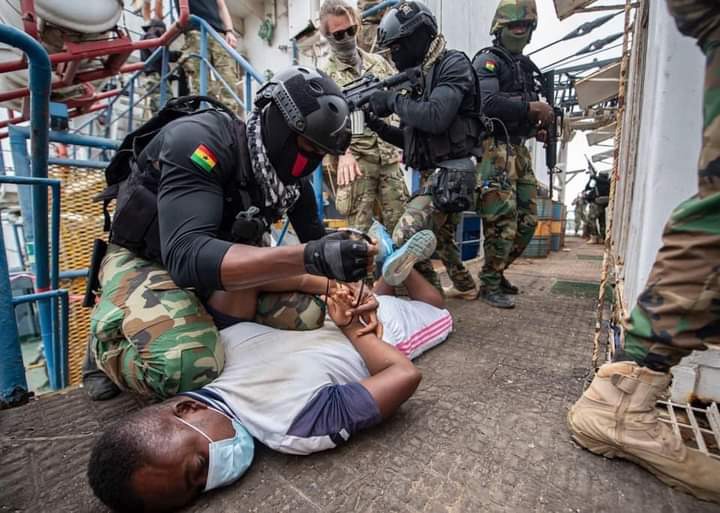 This Special Forces capabilities include the following:
•Special reconnaissance and surveillance in hostile environments
•Foreign internal defense: Training and development of other states' military and security forces
Offensive action:
•Support to counter-insurgency through population engagement and support
•Counter-terrorism operations
•Sabotage and demolition
•Hostage rescue
Other capabilities can include body-guarding; waterborne operations involving combat diving/combat swimming, maritime boarding and amphibious missions; as well as support of air force operations.
Content created and supplied by: YoungDapper (via Opera News )