Adom TV fame Sister Sandy bi ye guy as known by most Ghanaians has demanded military protection whenever she goes to the streets to ensure the wearing of nose masks.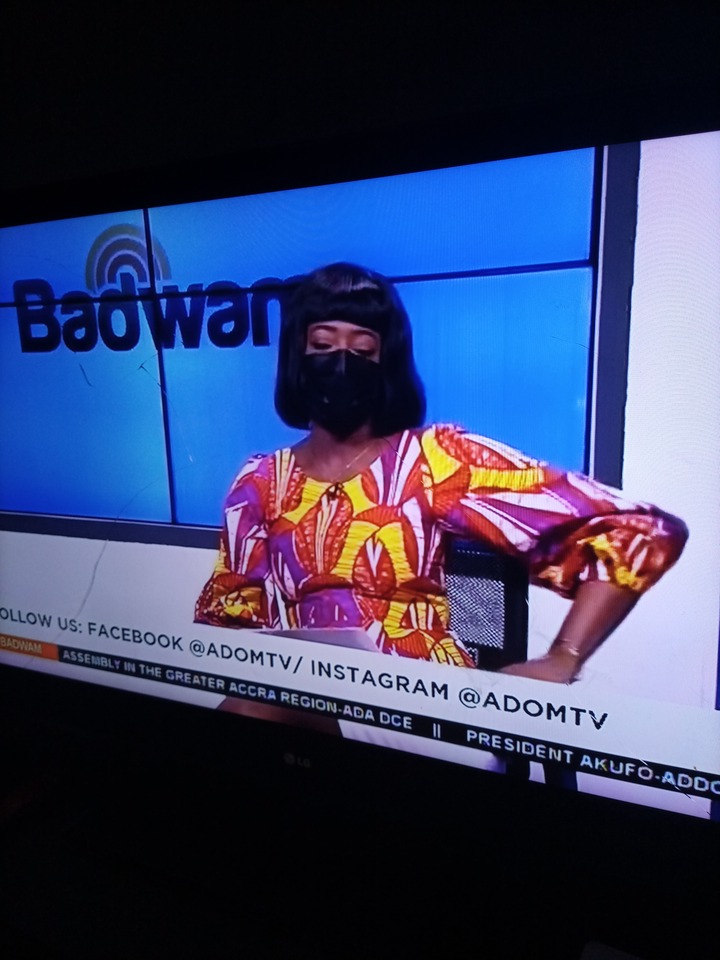 After sister Sandy got beaten by a teacher at Kwashieman government school yesterday during her surprise visit to the school, it became important for her to be given military escort whenever she goes out to the streets to do her great work.
Maame Kyeraa of Adom TV during yesterday program, said that sister Sandy should be given a military protection so that people can respect and listen to what sister Sandy tells them.
She feather stated that, they will not give up on the program as it here to stay until we are free from Corona virus.
She told her colleague, sister Sandy to also be very careful where ever she goes so she doesn't get beaten.
Why would a trained teacher beat a presenter who is only asking you to wear your nose mask?
Content created and supplied by: Geeprins (via Opera News )