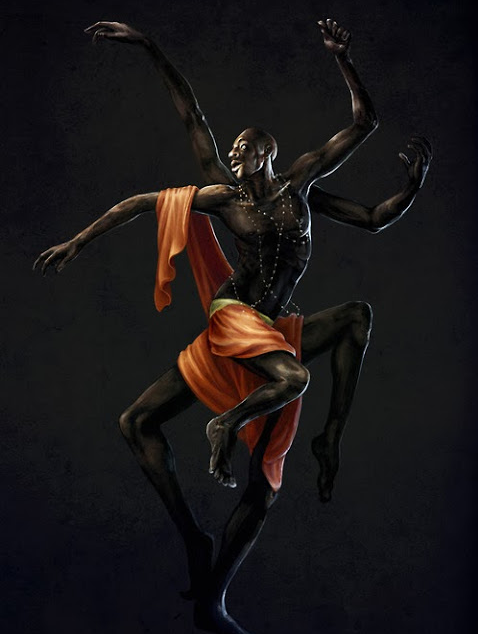 Once there lived a man whose name was me. Chocly. Mr. Chocly was well known in the town where he lived as the man who produced the most sweetest, delicious and the most relishing chocolate cream there has ever been before. And the town where he lived was called chocolate town. The people in chocolate town really loved mr. Chocly and his chocolates. Mr chocly had a very big factory where he manufactured his chocolates and he could turn his chocolates into all manner of sweet things you can ever imagine.
Mr. Chocly was also a generous man, he knew not everyone had the money to buy his chocolates everyday, so to those who couldn't afford to buy everyday, he gave to them free of charge. Everyone thought Mr. Chocly was the most happiest man in the world because he was rich and very famous, but quiet unfortunately Mr. Chocly wasn't. Mr. Chocly thought he was being unfair. He realized that only the people in chocolate town benefited from his sweet chocolates. Therefore Mr. Chocly decided he was going to allow everyone in the world have a taste of his sweet chocolates. He was going to build chocolate factories all over the world to enable everybody in the world enjoy his sweet creamy chocolates. So one day Mr. Chocly said goodbye to the family and the people of chocolate town and embarked on a journey to the far west. Twenty one days later, Mr. Chocly arrived in a little town called Anansekrom. In this little town lived a man called Kweku Ananse.
Now, Kweku Ananse was well known and famous in Anansekrom to both young and old, but unlike Mr. Chocly, Kweku Ananse was a mischievous, cunning, witty and clever trickster. In this little town where Kweku Ananse lived did Mr. Chocly arrive. Mr. Chocly went to the king of Anansekrom and made his intentions known to him. The if Anansekrom warmly and happily welcomed the idea and gave Mr. Chocly a vast land to build his chocolate factory. A messager was sent to announce the news and what good news it was. Kweku Ananse also heard the news.
Before long, smoke started winding it's way from the factory, sounds started belching from the factory and strange whizzing sounds came from within it's walls. Very soon the rich smell of melting chocolates filled the air of Anansekrom and the people couldn't wait to get a taste of it, even the king. Somehow Kweku Ananse got employed to work on the chocolate factory. But do you think Kweku Ananse wanted to work on Mr. Chocly's factory? Of course not as we shall see. Kweku Ananse was the most laziest worker on Mr. Chocly's chocolate factory. He always complained of illness just to shy away from work. All he did with enthusiasm was reporting the other workers to Mr. Chocly. Mr. Chocly all the while thought Kweku Ananse was a good man and insisted on people doing good, but he was wrong. Kweku Ananse soon devices he wanted Mr. Chocly's chocolate factory, or better still build his own chocolate factory. His only problem was Mr. Chocly.
So Kweku Ananse decided to get Mr. Out of his way to enable him become a chocolate man too just like Mr. Chocly. Kweku Ananse then thought and thought and thought until he finally found an idea. So one evening he called his three foolish sons and told them about his plan. The three boys as usual consented to help their father. They were to dig a hole in Kweku Ananse's room straight to Mr. Chocly's chocolate factory where the chocolates were kept. It took three days for the boys to complete the task since they couldn't wait to swallow buckets of chocolate cream into their bellies. And so one day when the chocolate factory was closed, all the workers went including Kweku Ananse who was grinning boldly. That night Kweku Ananse woke up his three sons and taking a bucket each went through the hole they had to the chocolate factory. And before daybreak Kweku Ananse and his three sons had managed to steal all the chocolates from the chocolate factory.
The next day, the whole Anansekrom head the news. Someone had stolen all the chocolates from Mr. Chocly's chocolate factory. Mr. Chocly was really shocked, who would do such a thing to him. All the people in Anansekrom were shocked too and sympathized with Mr. Chocly. Kweku Ananse also came to sympathize with Mr. Chocly too. Mr. Chocly never got over this sad event and one day he Left Anansekrom for good. The people in Anansekrom were really sad at Mr. Chocly's sad departure and most importantly they won't get anymore chocolates to eat. But actually they were wrong.
Seven days later, Kweku Ananse sent notices around saying he was also going to open his own chocolate factory. The people in Anansekrom were really amazed, so after all someone learnt Mr. Chocly's craft,but they never thought it would be Kweku Ananse. They all now saw Kweku Ananse as a hero and hailed him. Very soon Kweku Ananse opened his chocolate factory. But Kweku Ananse's chocolate factory was not actually factory because his factory was on the roof of his house. Kweku Ananse unlike Mr. Chocly sold his chocolates with a spoon. Kweku Ananse Neve had pity on the poor as Mr. Chocly had done. And so all those who couldn't afford to buy the chocolates everyday had to sell their farms and their lands and their houses to Kweku Ananse for just one spoon of chocolate cream. Little did Kweku Ananse know that the stolen chocolate was going to get finished. Just as little drops of water makes a mighty ocean, similarly little spoons of chocolate cream was making a mighty ocean in the people's stomachs but empty containers on the roof of Kweku Ananse's house. As predicted, one day Kweku Ananse went to fetch some of the chocolates but found empty containers laughing at him. Kweku Ananse became confused and was thrown into a dilemma. He didn't know how to produce chocolates, he just stole it and he had never thought of even learning it. Fear gripped Kweku Ananse as day in day out the people kept demanding more chocolates from him which he knew didn't exist. Kweku Ananse didn't want to disgrace himself to the people and so one morning he called a meeting and invited all the people including the king. Kweku Ananse then informed the people;
" Good people of Anansekrom, please hear me out, I know and you know and we all know that I Kweku Ananse am the best chocolate maker in the whole world. None can step up to my skills when it comes to chocolate making. But quiet unfortunately, I have recently run out of my wonderful substance. To be frank with you, it's Nana nyankopon who prepares my amazing chocolates and sends two of his angels to bring it to me when all of you are asleep. But recently Nana nyankopon ran out his ingredients and sent one of his angels to purchase some. That angel was one of the stubborn ones and went to play with some friends and didn't return till last night. Don't worry Nana nyankopon has dealt with him already. So my good people have patience and return back to your various homes and come back in three days time with your cups to collect my wonderful and amazing chocolates". The people believed all what Kweku Ananse had told them and went back to their homes. That night Kweku Ananse and his three sons went to their farms and dug red earth and brought it to their home. They proceeded and mixed the clay with water and waited for the people to return. On the appointed day,all the people gathered happily at Ananse's house they couldn't wait to taste Ananse's sweet chocolate cream. Ananse came out and ordered the people to close their eyes and bring out their cups. Ananse's three sons then went round and poured the clay porridge into the people's cups, after which they covered it with plantain leaves respectively. Ananse then ordered the people yo open their eyes. The people were surprised to find their cups covered with plantain leaves. Ananse explained to the people that their cups we're covered with plantain leaves because the chocolate cream was so hot that should someone try to remove the leave from his cup,the vapour coming out of the hot chocolate cream will make the person blind immediately. The people then asked Ananse what they should do,Ananse advised the people to return to their various homes and not ty to remove the plantain leaves, but as soon as to they get home ,they should place their cups of chocolate cream under their beds and at exactly midnight they should go under their beds and enjoy the chocolate cream in peace. The people of Anansekrom never suspected Kweku Ananse was fooling with them. Meanwhile, Ananse had gathered all his belongings and was ready to hit the road. That day, at exactly midnight all the people of Anansekrom got up and went under their beds to drink the chocolate cream Kweku Ananse the best chocolate maker had given them,and oh!what sweet chocolates they drank that night. Very soon a lot of noise arose in Anansekrom. The people discovered Ananse has swindled them and went angrily to Kweku Ananse's house Lynch him,but to their surprise, Kweku Ananse was nowhere to be found. The strong men among the people decided to go after Kweku Ananse and unfortunately for Kweku Ananse,in the morn he was brought to the king's palace tied hands and legs. The king was really happy that kweku Ananse had been caught and angrily asked Ananse why he had done that to his own people. It was then that kweku Ananse told the king and the people of Anansekrom the whole truth and how he had managed to steal Mr.chocly's chocolate cream and ended by asking for forgiveness. Kweku Ananse was not shown any mercy and the king of Anansekrom ordered Ananse to be thrown into the lions' pit. So Ananse was taken and cast into the lions'pit and the Lions saved Ananse the pain of falling down and breaking his bones,they caught him up in the air and tore him into several pieces.
Poor Kweku Ananse.
Content created and supplied by: Andreymccarthy (via Opera News )
Opera News is a free to use platform and the views and opinions expressed herein are solely those of the author and do not represent, reflect or express the views of Opera News. Any/all written content and images displayed are provided by the blogger/author, appear herein as submitted by the blogger/author and are unedited by Opera News. Opera News does not consent to nor does it condone the posting of any content that violates the rights (including the copyrights) of any third party, nor content that may malign, inter alia, any religion, ethnic group, organization, gender, company, or individual. Opera News furthermore does not condone the use of our platform for the purposes encouraging/endorsing hate speech, violation of human rights and/or utterances of a defamatory nature. If the content contained herein violates any of your rights, including those of copyright, and/or violates any the above mentioned factors, you are requested to immediately notify us using via the following email address operanews-external(at)opera.com and/or report the article using the available reporting functionality built into our Platform See More