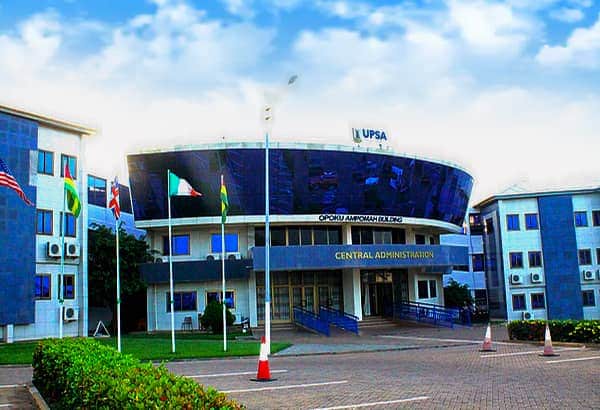 Thank you for clicking on this article.
The University of Professional Studies, Accra formerly known as Institute of Professional Studies, is a public university in Ghana. The main campus is located in Accra. UPSA is the first university in Ghana to provide both academic and business professional education.
The Management of the University of Professional Studies, Accra has noticed that most of the students in the university come to campus and even lecture hall with indecent dressing. And the Management of the university is not happy with it. Due to this, the management of the university has come out with a notice to all the students in the institution.
According to the university of professional studies, Accra Vice-Chancellor, Professor Abednego F.O. Amartey, the management of the university will ensure students are disciplined and act as good ambassadors of the university.
The Vice-Chancellor also stated that, all the students who will dress indecently to the lecture hall violates the rules of the University of Professional Studies, Accra and goes contrary to their to adhere to a professional appearance at all times.
Professor Abednego Amartey also added that, lecturers of the university have been indicate to sack students who dress in an unsuitable manner for lectures. He also made mention of some of the cloths that are not allowed on campus. Some of the clothes are short skirts, torn jeans and other such clothes.
University of Professional Studies,Accra vice-chancellor, Professor F.O. Amartey concluded by saying that, the journey the students are about to begin will ends successfully if they attend lectures regularly, complete all the assignment that their lecturers will give them and shun deviant behaviour and other vices that can interfere with their bright future. Please share, like and comment on this article.
Thank you for reading this article. 
Please follow sarpAndy for more news. And share this article with your family and friends. And your comment will be welcome.
Content created and supplied by: SarpAndy (via Opera News )