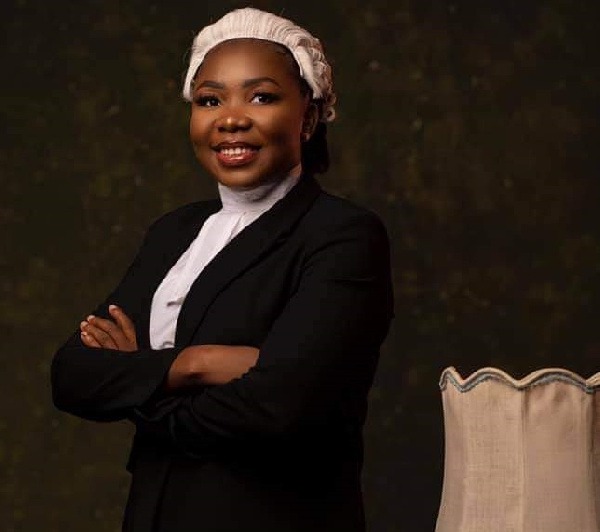 Mr. Tsatsu Tsikata had been a thorn in the flesh of NPP right from the day he made his mind of becoming a lawyer. This has always been a worry to the NPP since the legal Intelligence and prowess never gets lessened. For almost four decades now Mr Tsatsu Tsikata has serially pestered the internal balance of the elephant family in the law fraternity.
Ladies and gentlemen, there is always a saying that, "what man can do a woman can do it even better". And it is based on this premise that, the NPP has carefully selected Lawyer Fatima Abubakar as the one Lawyer who can face Tsatsu boot-for-boot to bring back their lost joy dismissed by Tsatsu.
No wander she has started her rehearsals by rubbishing Tsatsu and his team on the current petition hearing. According to some reports, she publicly teases Tsatsu Tsikata and his team. In fact she is daring. Because of her bravery, she was coined by some people to tackle Tsatsu in the court. She indeed doesn't buy the NDC's legal team for a price.
One unique thing about her is that, she hails from Kumasi, the NPP's world bank. And so will definitely have the blood of NPP just as she is faithful.
She is a trained Lawyer from the University of Ghana and was called together with her colleague lawyers to the the Ghana bar in December 2020. She is believed to have strong communication skills. She also serves as the deputy director of communications at the presidency, a position given to her since January 2017.
Before her appointment, she was a member of the Lawson Resort Danquah institute and SRN engineering. She also owns membership to Ghana Trade Fair oaks Limited.
Whilst at Legon, she was the vice president for Akuafo hall and subsequently contested to be the coordinating Secretary of the Ghana National Union of Students (NUGS). Though at a young age, her feat so far sets her opponents wondering unend.
Though the NDC's legal champion is currently struggling in court to make them proud again, the NPP is still pushing more heat to facilitate his total collapse as the best Lawyer as claimed by the NDC.
The 36-year-old after receiving the last injection of Tsatsu Tsikata's resistance sirup will decrown Tsatsu and woe the NDC. So at long last the smooth road for Tsatsu Tsikata is gradually coming to an end.
Content created and supplied by: Giinagh.com (via Opera News )