Yesterday, March 18, 2021 the Chief Technical Advisor of the University of Ghana School of Law's Democratic Vigilance Project, Oliver Mawuse Barker-Vormawor, asserted in a Facebook post that the New Patriotic Party (NPP) members are fervently wrangling among themselves over who succeeds President Nana Addo Dankwa Akufo-Addo, despite the economic hardship Ghanaians are enduring under his leadership. 
He wrote that 
"The inner circle are busy fighting over who succeeds Zacchaeus even before Ghanaians have a chance to catch their breath"
Some netizens did not understand the reason why an intellectual like him would use "Zacchaeus" to describe a President of a country. 
However, Oliver Mawuse Barker-Vormawor has justified the "Zacchaeus" name he gave to the President in his Facebook post today. 
He wrote that 
"A friend of mine asked me today why I refer to the President as Zacchaeus
I was surprised by the question. What's there not to understand? 
Zacchaeus was a tax collector, who was so out of touch that he was stuck up high in his sycamore tree."
The Bible describes Zacchaeus as a chief tax collector and a rich man at Jericho. 
You can further read (Luke 9: 1-10) to know the physical qualities and behaviour of Zacchaeus.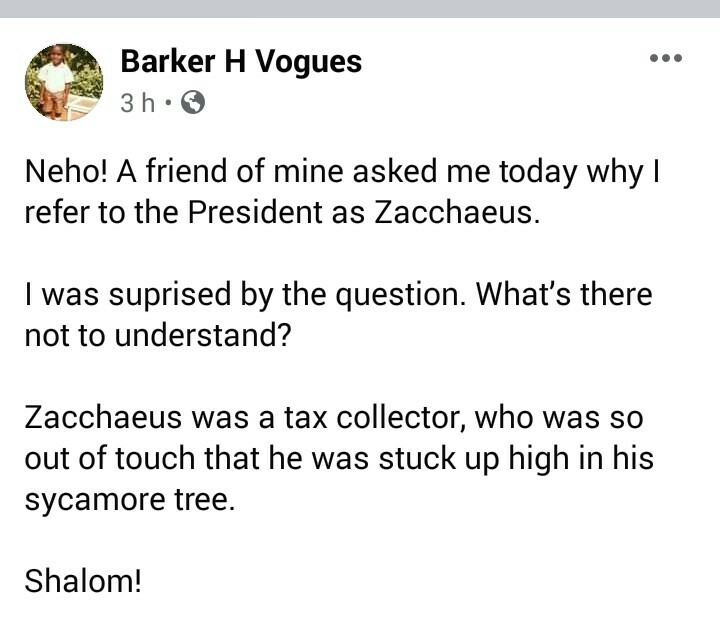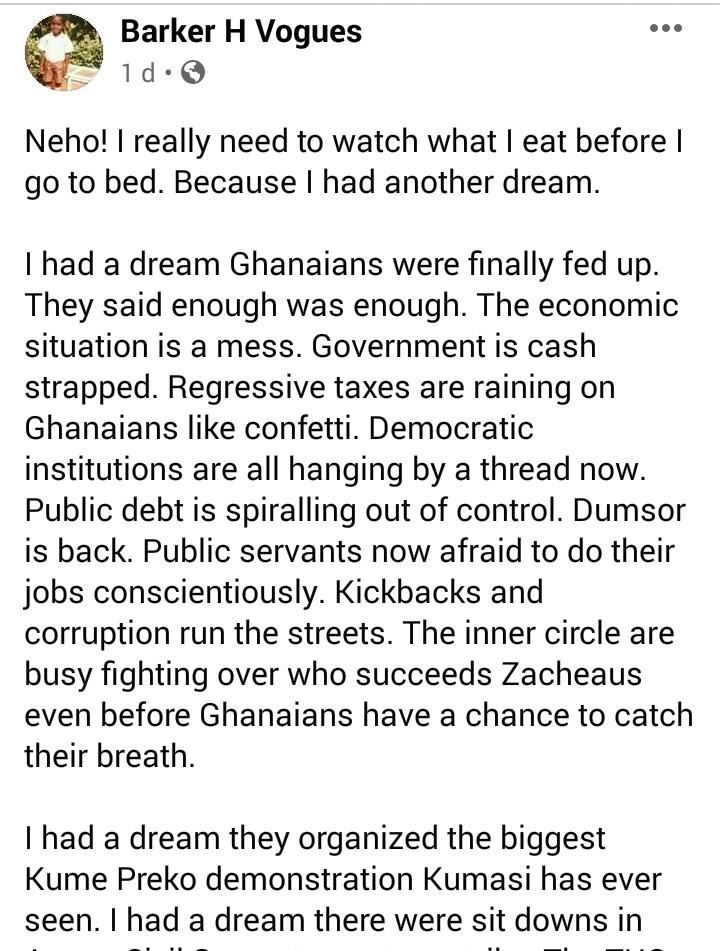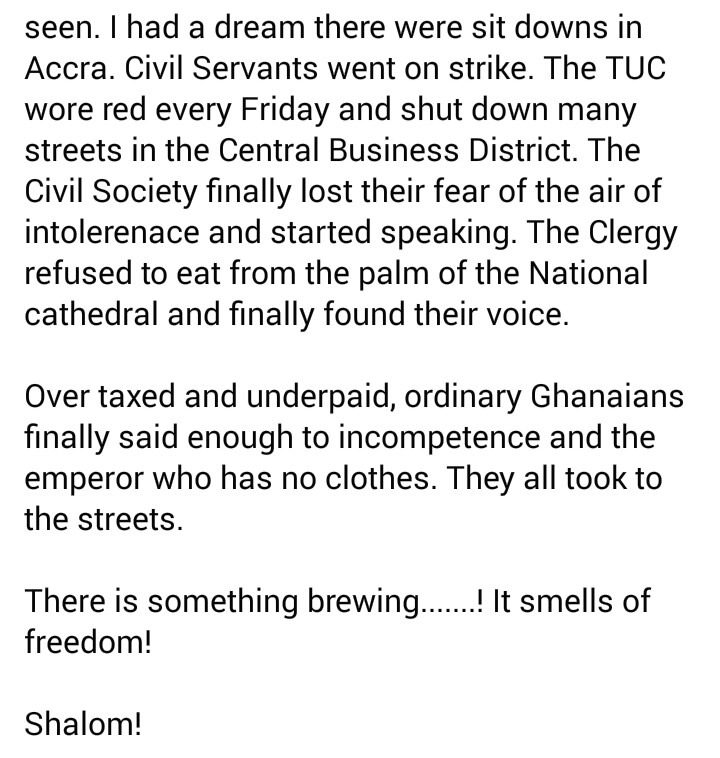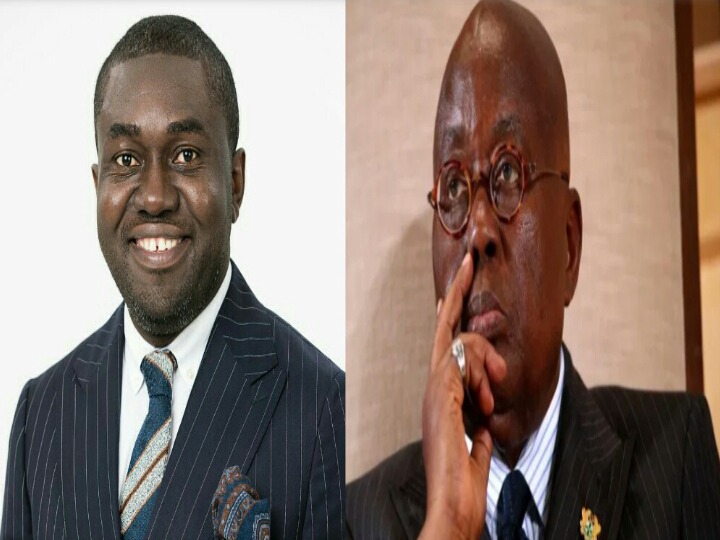 Content created and supplied by: News_365 (via Opera News )