Ghana is known worldwide to be one of the safest countries in Africa but the number of kidnapping cases has increased sharply in recent years, causing a wave of anxiety among residents.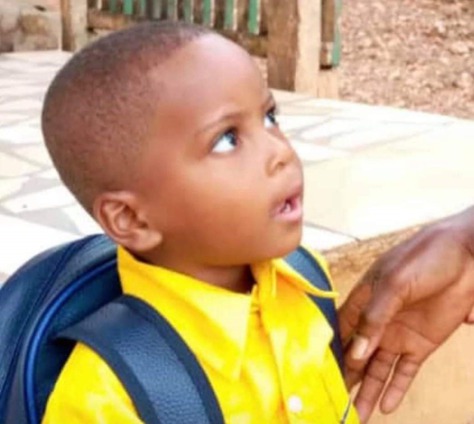 The 4-year-old school kid who was stole by a lady on March 22, 2021 at about 12:30pm while in school at Nkawkaw has been found alive at Anyinam. 
He was found on Tuesday evening in a vest and one shoe crying noisily infront of a kiosk and was sent to the police station by Shaibu Zibriu, who is a recident of Anyinam.
Investigations has been launched by the police into a case which involves a woman who allegedly abducted the kid identified as Muhammad Mansir.
It was accounted for that the unknown lady wore a hijab, entered the school premises and professed to have been sent by the kid's parent to pick him home. 
Anyinam District Police Commander DSP Daniel Wiafe said, "when Mansir was found, as indicated by Shaibu Subiru, at first the kid couldn't talk yet today, when the guardians showed up, he began speaking"
He added that, despite the fact that the kid has been found, the police will still pursue to arrest the suspect.
Content created and supplied by: ShockingNews (via Opera News )