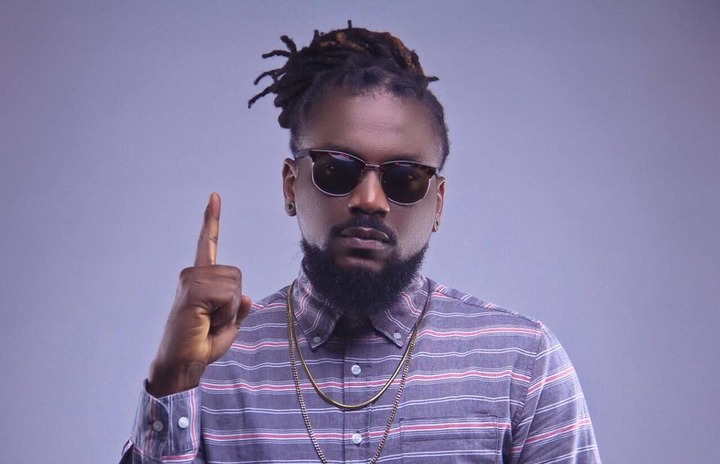 Samini Dagaati sets Twitter uproar with yet another controversial tweet. He didn't make mention of any name, but we don't need rocket science to tell us who that shade is for.
As expected, the SM Militants on his neck now. Samini in the latest tweet has expressed that all that he has achieved is by his own sweat. Thus, he didn't need to bow to anyone, perhaps not even a record label. That's really unlike Shatta Wale who was signed to the embattled Menzgold boss, NAM1.
"The living fool measures the success of a man by the size of a swimming pool. Living proof of the fact that depths of minds differ. A beneficiary always feels wisest until the benefactor becomes woke. Remember I did it all by myself without a "Nam1" and no one is my Don."
That's quite a shade. Not mincing words, Samini meant to say a fool has a limited vision about success. And that foolish person is the evidence for the fact that humans have different depth of reasoning. Thus some have shallow minds and others are deep in thoughts.
Meanwhile, it wasn't only Shatta that was a signee to the label. Stonebwoy was until there some fracas set between the two camps. Besides, it all started because the two giants and rivals then, Shatta and Stone can't be in the same space.
In spite of the brawls that ensued between them, 1GAD still remained connected to the NAM1 in some way. Yet, we all know Samini wont beef his son in this manner. Apparently, it's for Shatta, besides he has been bragging about wealth.
Story by: S.A.Kingsley
Content created and supplied by: generalconcept1 (via Opera News )