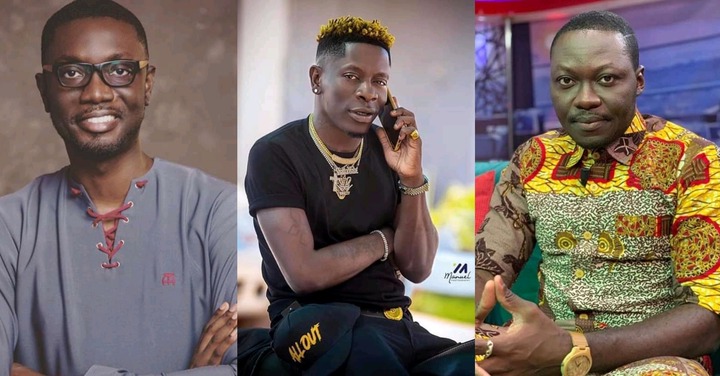 Entertainment blogger Arnold Asamoah Baidoo and Ameyaw Debrah have been sighted fighting seriously on social media. In an argument, Mr. Asamoah refused to accept Mr. Debrah's post about the Vodafone Ghana Music Award's decision to remove restrictions on Shatta Wale and Stonebowy.
Mr. Debrah made a post claiming Shatta Wale claiming that the Vodafone Ghana Music Awards executives should have visited him officially to remove the restrictions was not understandable.
Arnold Asamoah Baidoo on the other hand claims Mr. Debrah shouldn't have questioned the intelligence of Shatta Wale but rather understand the situation he has passed through.
Ameyaw Debrah who is the chief editor for Ameyawdebrah.com on his twitter page had challenged Shatta Wale's demand from Charterhouse to include financial benefits if the company wants to lift his ban and include him in their preceding editions.
The P.R.O for the organisers of VGMA had disseminated a clue of them lifting the embargo they had settled on Shatta Wale and Stonenwoy after the 2019 clash.
Shatta Wale reacting to this has called on the organisers to write to his outfit officially to negotiate his inclusion on a business terms.
This assertion of the dancehall act did not go well with the old-timer blogger, Ameyaw Debrah and had thrown a subtle jab at Wale which has cost him his reputation.
Read post from the social media fight below👇👇👇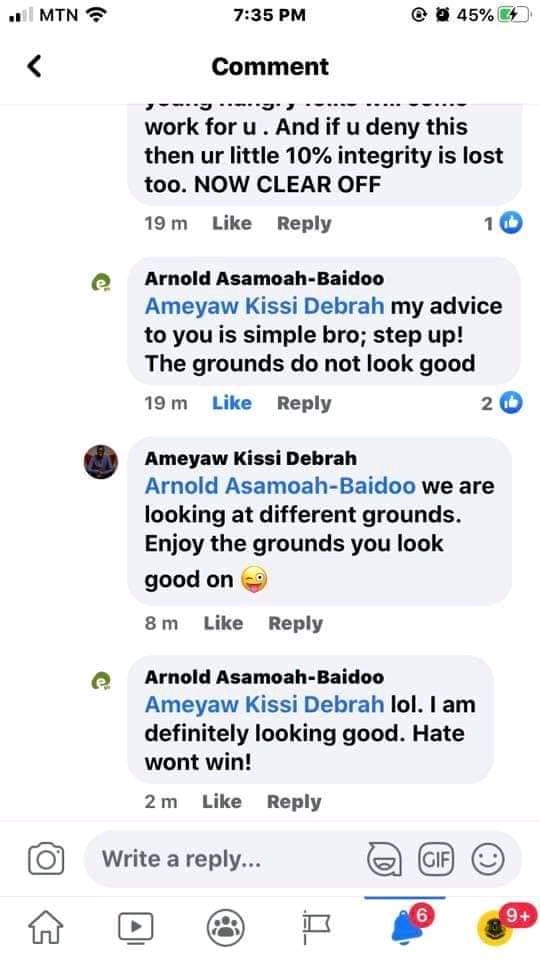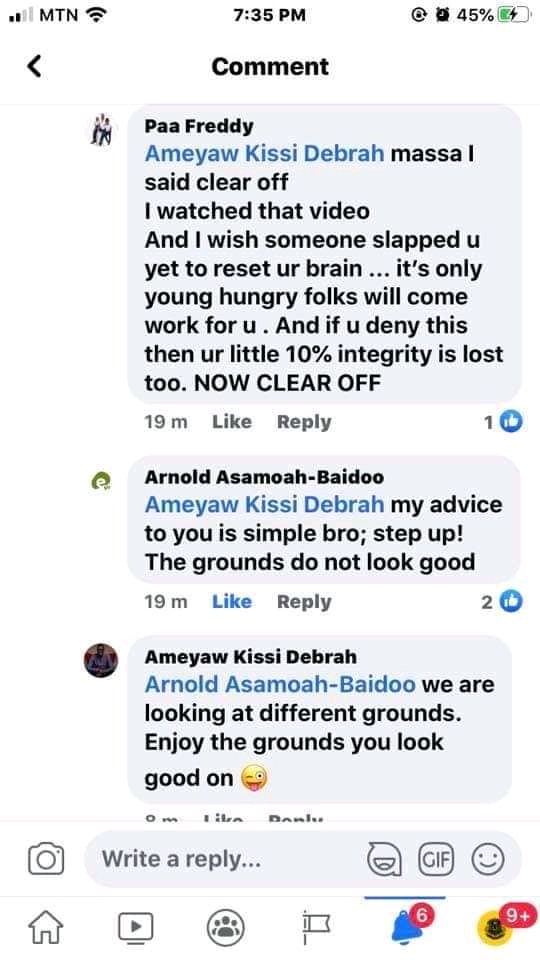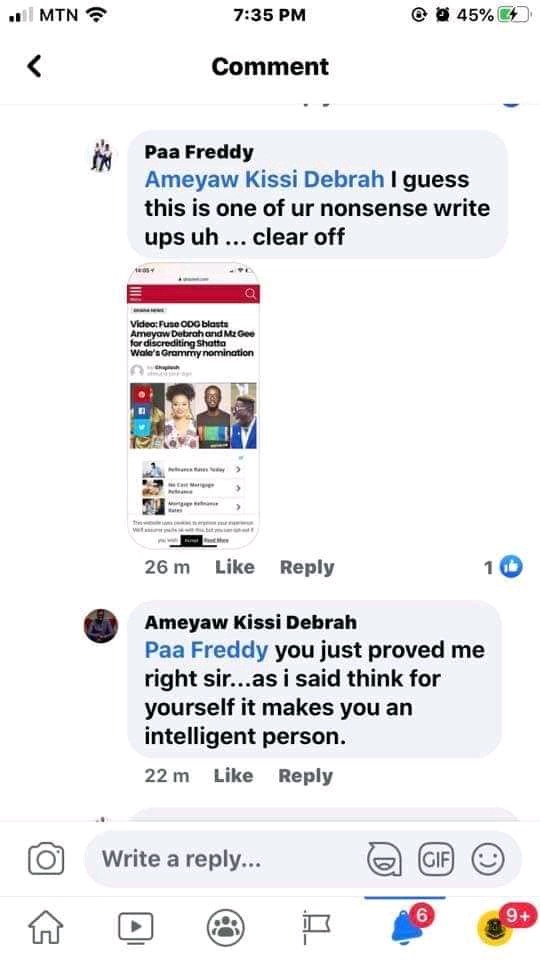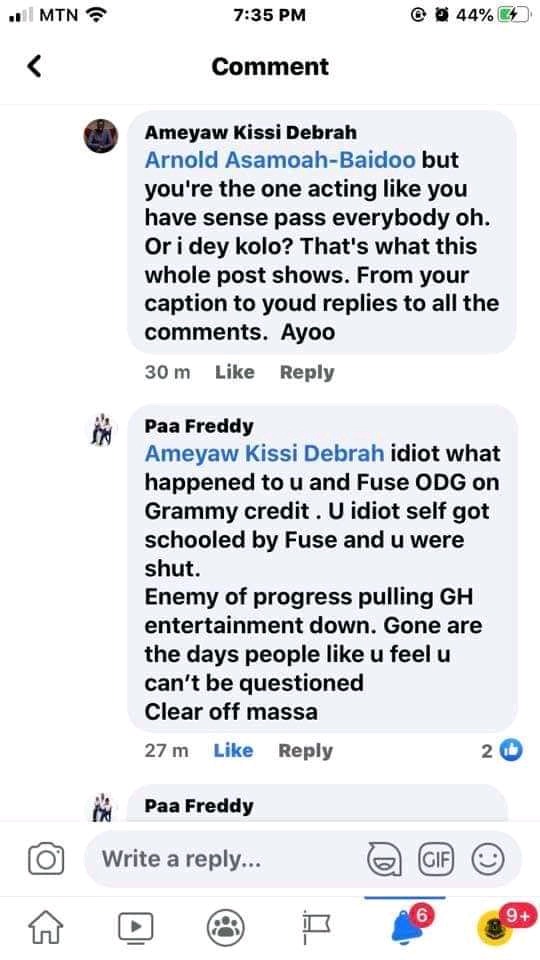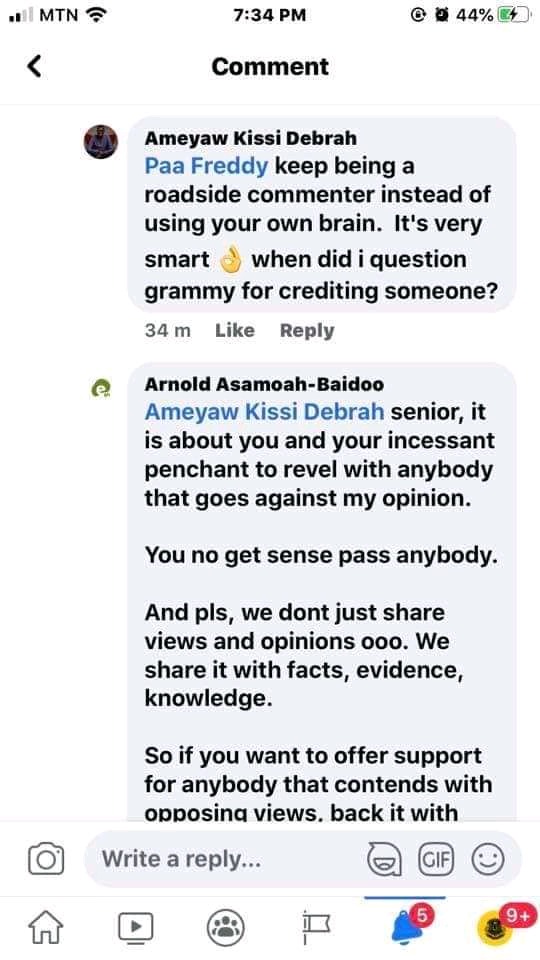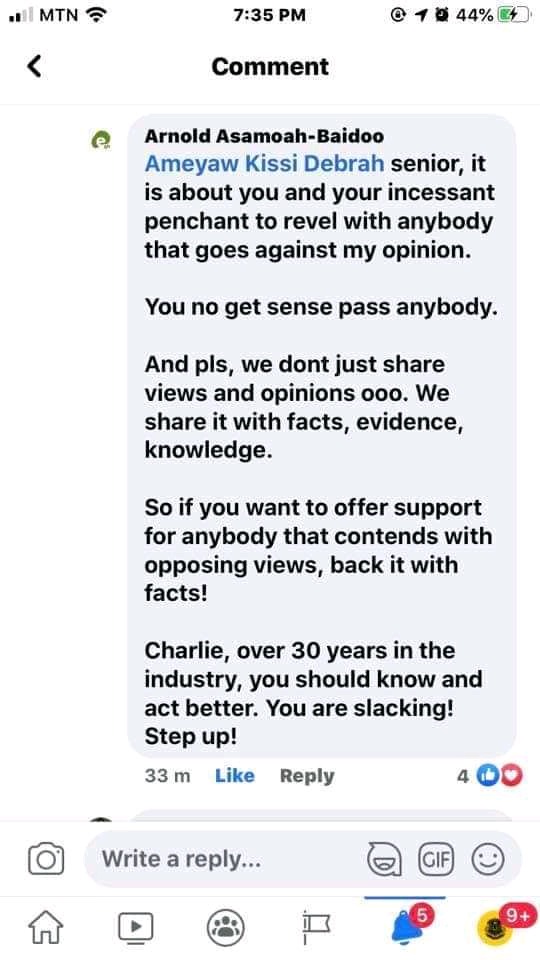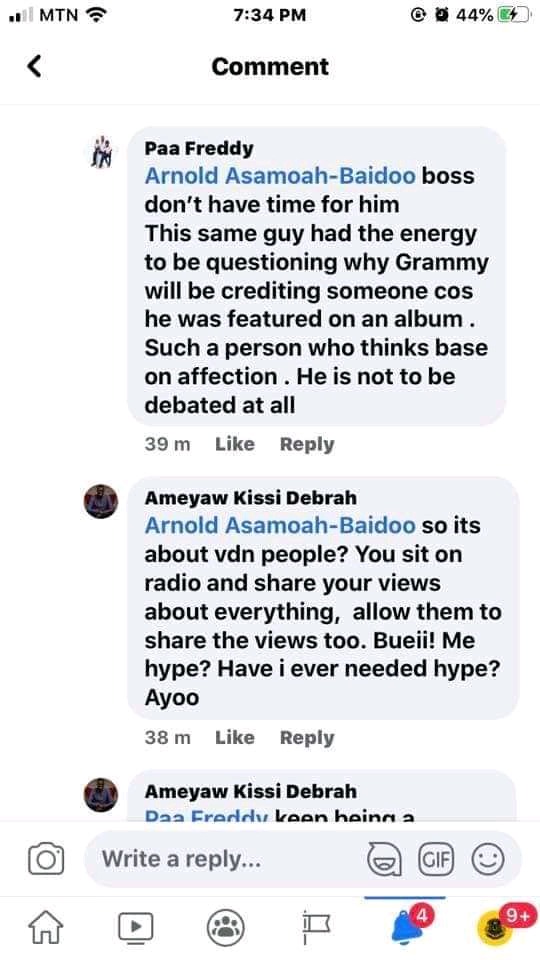 Content created and supplied by: hearsaghana.com (via Opera News )