The Ghana Health Service have revealed that Ghana's Covid-19 total deaths as at Tuesday 9th February, 2021 stood has surpassed the 500 mark, stands at 518.
This was revealed in a post on the official Twitter handle of the Ghana Health Service @_GHSofficial today, 13th February, 2021 asnpartnof their daily update on Covid-19.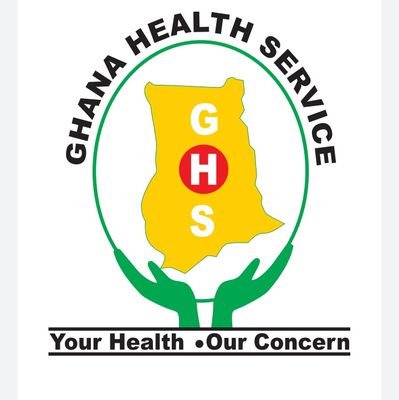 The update, also revealed that there have been a total of 771 new cases as at 9th February, 2021. This further brings the total active cases to 7,754. The total confirmed cases stands at 75,118 with 66,846 recoveries/discharge.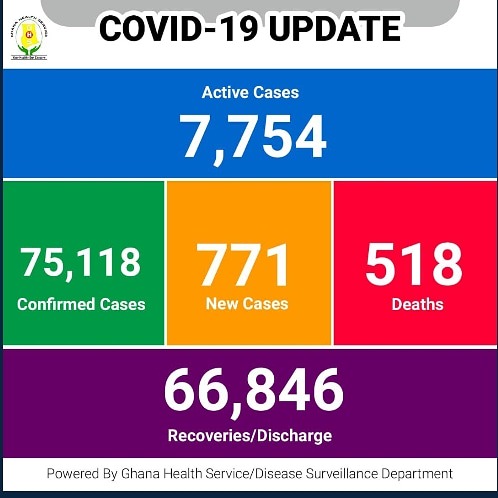 In the post, the Ghana Health Service took the opportunity to remind Ghanaians that each and everyone has a role to play if indeed we all want this pandemic to end. The post read, "UPDATE: Ghana's Covid case count as at 9th February 2021. We all have a role to play if we want this pandemic to end." It further reminded citizens to abide by the safety protocols laid down as follows:
1. WearAMaskAlways
2.WashYourHandsWithSoapUnderRunningWater
3. SanitizeRegulary
4. PracticeSocialDistancing
#StayAlertStaySafe https://t.co/z28axxlEFB
Meanwhile, the first consignment of the Covid-19 vacines are believed to arrive in Ghana by March for mass vaccination to begin. Kumasi and Accra have been topped to be the first areas to receive vaccination shouldn't arrive, with many people fearing that the public might refuse to take the vaccine unless broader and intensive public education is done.
As we await the arrival of the vacines, let us all remember to keep ourselves and others safe by adhering to the safety protocols outlined by health professionals.
Content created and supplied by: PoliticalNewsRoom (via Opera News )