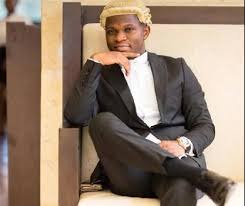 Sammy Gyamfi the National Communications Officer of NDC after their latest application was dismissed asked members of the NDC not to 'give up', due to the fact the party knows what its doing regardless that several of their applications have been dismissed in the ongoing 2020 election petition.
The Supreme Court however on Monday through the Chief Justice announced 4th March, 2021 as the date to provide it is final verdict on the 2020 election petition case. 
Mr Gyamfi who is additionally a member of the Legal Team bemoaned the calls he gets from party supporters about why the party has not withdrawn the Supreme Court case .
"We want to tell them that we understand and appreciate your frustrations. We understand and appreciate that and we are telling you don't give up. We are not doing this for nothing. We know what we are doing and we are dong this because of the love we have for Ghana, particularly that of the Petitioner."
"Those who are crestfallen, those who are discouraged and sometimes call us, worried and disturbed saying, 'Why don't you withdraw this matter?', 'You shouldn't even go to court' Let us all be patient with the legal team as we go through the process. We are not abusing the court processes like some are suggesting and we have not defied the orders of the court," Mr Gyamfi noted.
He stated this after the ruling of the Supreme Court which dismissed the former Presidents application for a review of the Supreme Court's decision to reopen his case.
Content created and supplied by: Ktongos (via Opera News )