Before now the act of a man kneeling to propose to his girlfriend in public glare use to be seen in foreign movies which portrays the culture there.
But in recent times, the act has permeated many African society as it is common now to see such in movies also. Not just movies people have copied the act to express love to their partner.
If the man kneels in the full glare of the public coupled with the cameras that may capture the moment, to propose to his girlfriend with a ring, the least he would expect as an answer from the girl is a "no".
Well, an unidentified young man has been left disappointed and embarrassed after his love proposal was turned down by his girlfriend in full glare of viewers.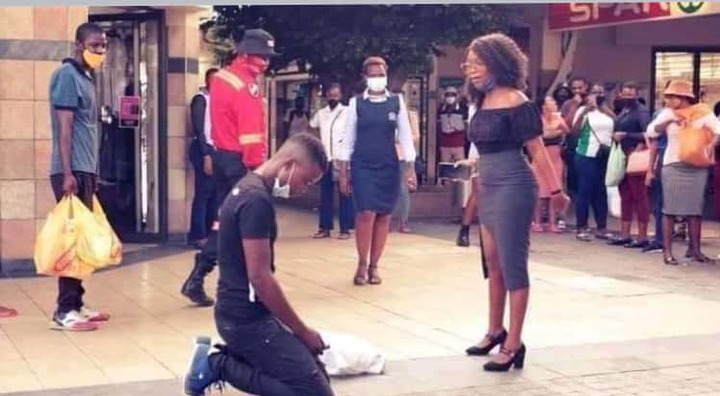 According to Africa gallery with Peace which shared photos of the incident to the group FACT ABOUT AFRICA on Facebook said engagement have nothing to do with Africa and Africans.
It wrote "Public_Disappointment: Lady Disappoints Boyfriend, Turns Down His Engagement Ring In Public, Shows Her Red Eyes At Him. Engagement have nothing to do with Africa and Africans".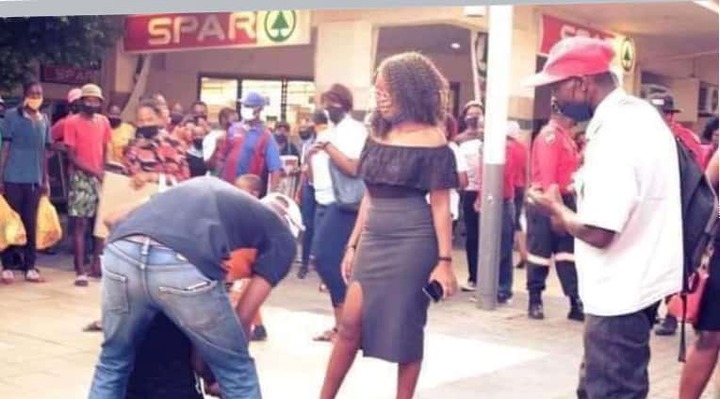 From the pictures a young man could be seen kneeling down and stretching forward a little box which normally contains a ring to a lady who was standing, but it seems the lady rejected it.
Subsequent pictures shows the young man putting his face down in a distraught manner as another men could be seen parting his back in a bid to console him.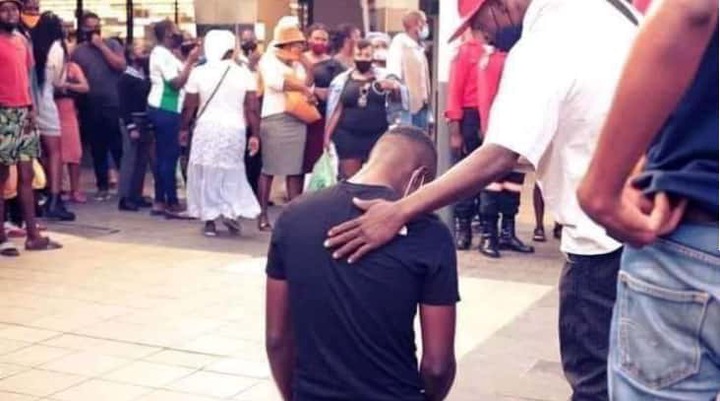 I feel for the young man though, but would you agree with the notion that engagement have nothing to do with Africa and Africans?
As a man would you kneel in public to propose to your girlfriend?
And as a lady would you accept or reject a proposal that takes you unaware like the case here?
Please drop your thoughts on this matter below.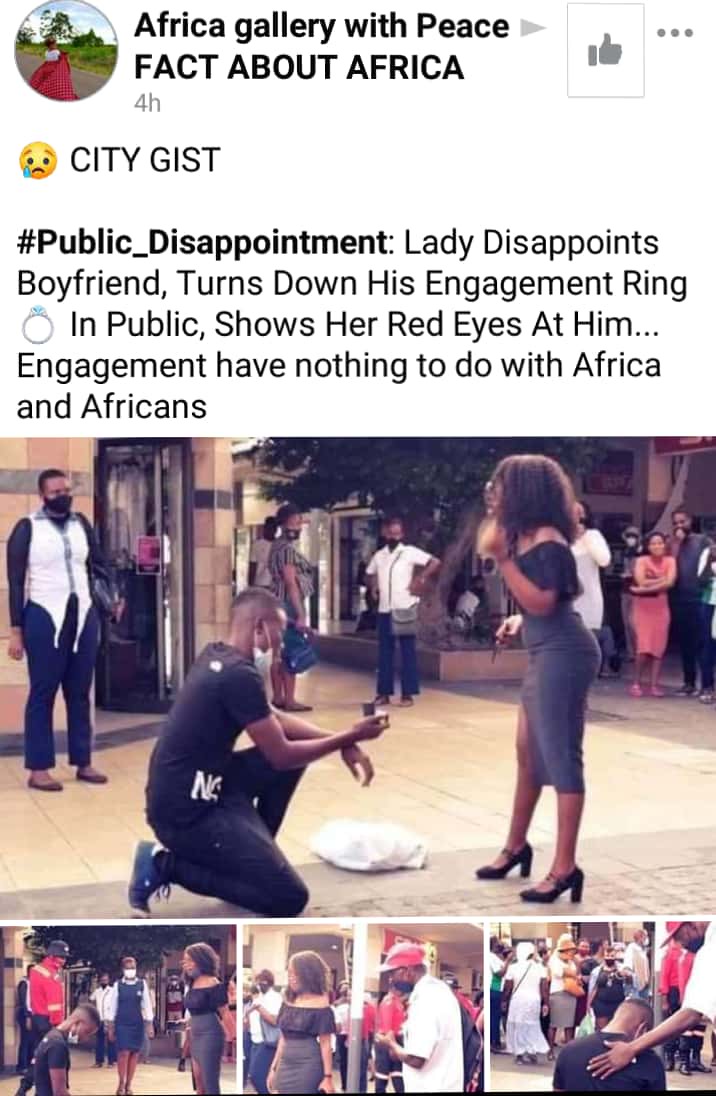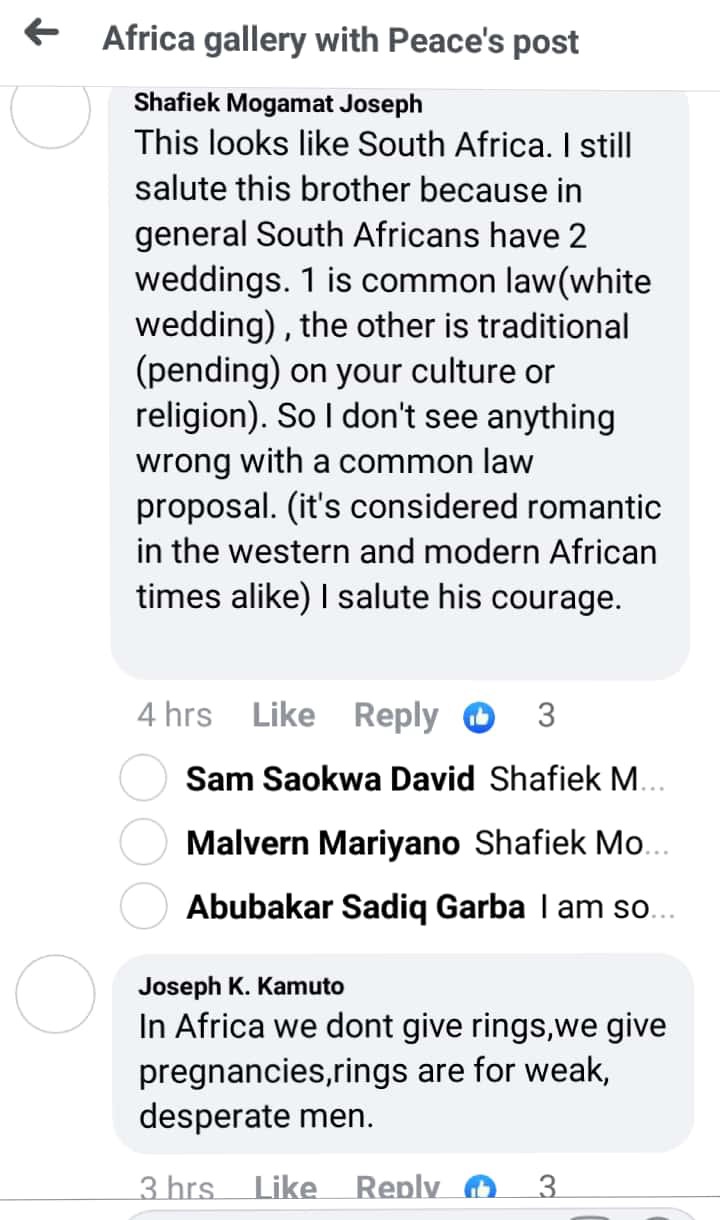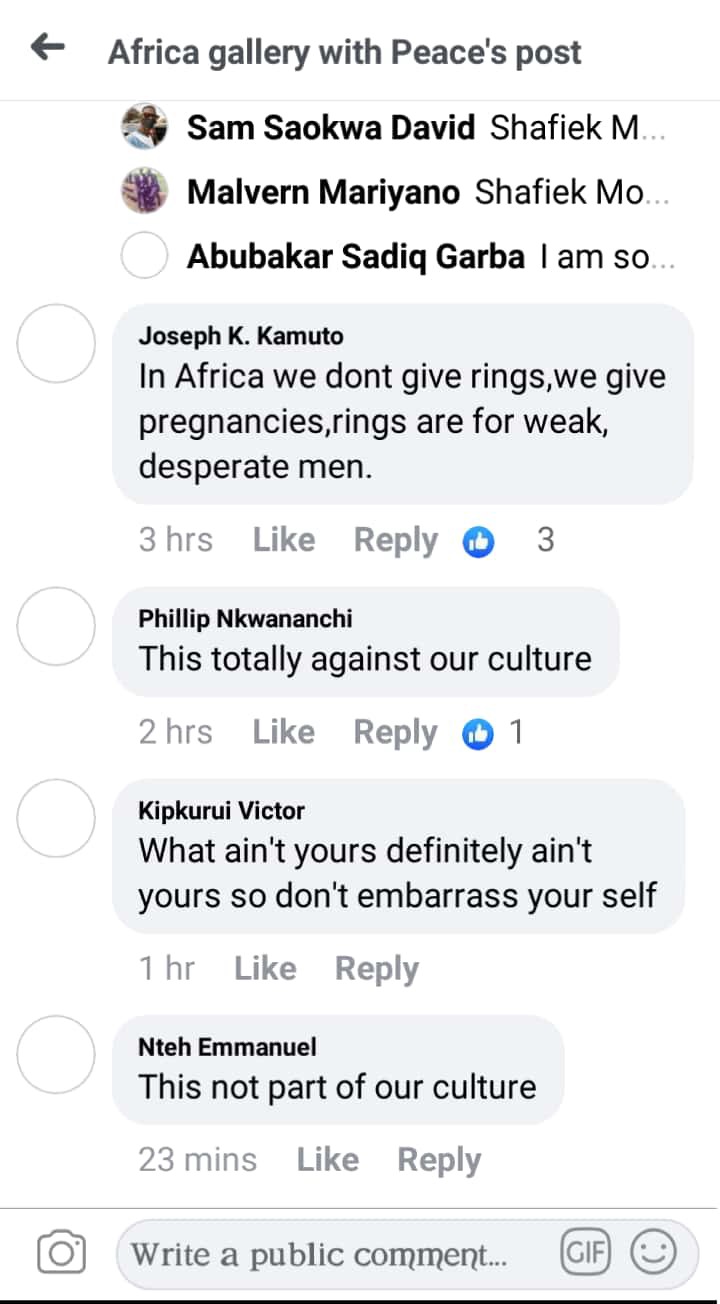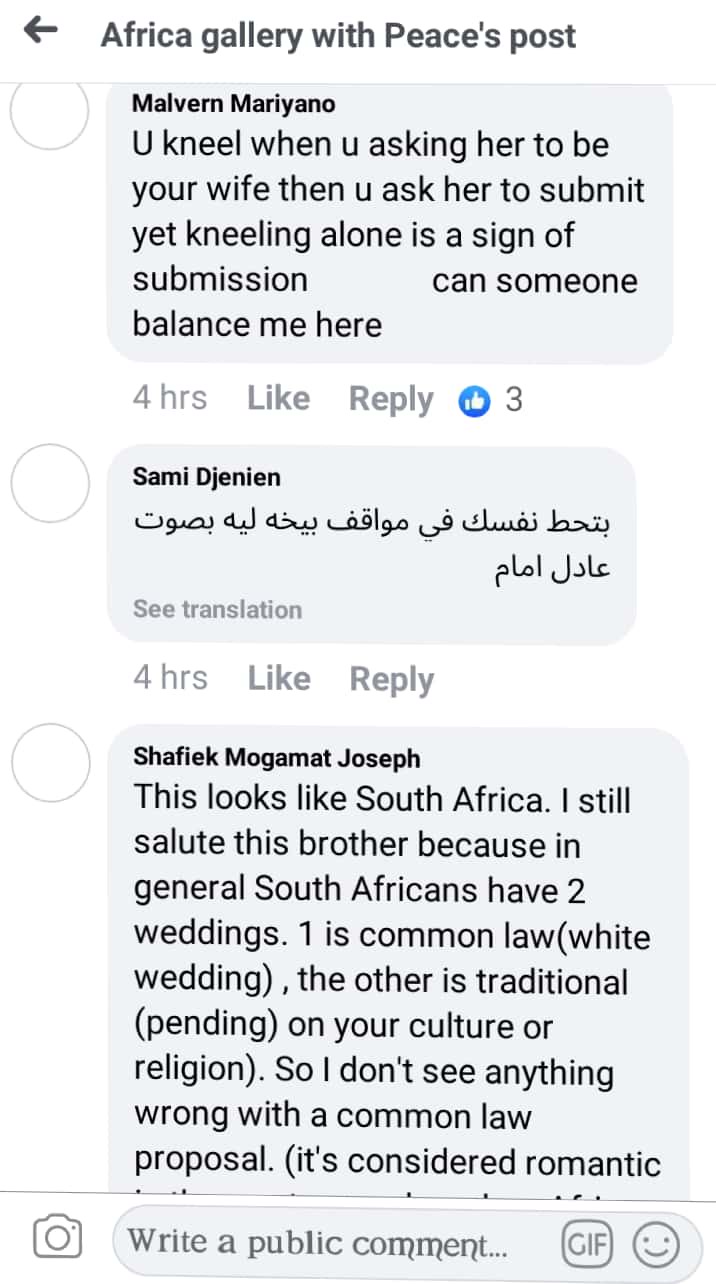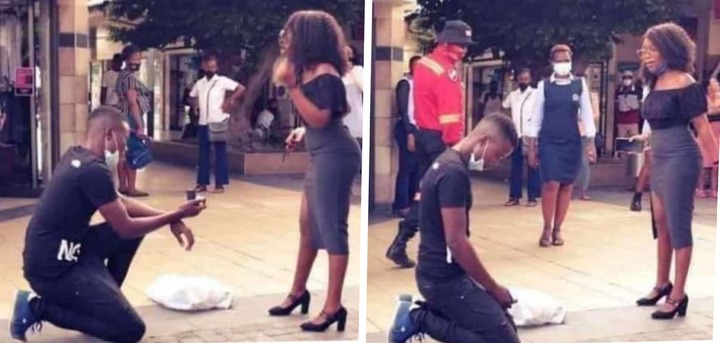 Content created and supplied by: BuzzingSpank (via Opera News )