Another shock has hit up online again as a student's WASSCE results pop-up online with a lot of surprises. It's very sad to see your child with such results after his or her final results.
In a photo sighted online this evening, the WASSCE result of a young guy who is not well identified in the photo, failed very bad in his final year examination.
On the photo, the guy failed roughly in the examinations with a very high grades in two of his core subjects mainly, Mathematics and Integrated Science. He had a very terrible grades in Mathematics and Integrated Science. He got C6 in Mathematics whiles he blows the Integrated Science with E8, very surprising.
On the result slips, the type of the examination was noted to be PWAS2020 and the school he attended is located at Hohoe in the Volta Region of Ghana.
This is what some parents received back from the children after spending millions of money on them during their education.
It is true most of the students now go or went to school just to learn and acquire bad immorality from their friends from other locations.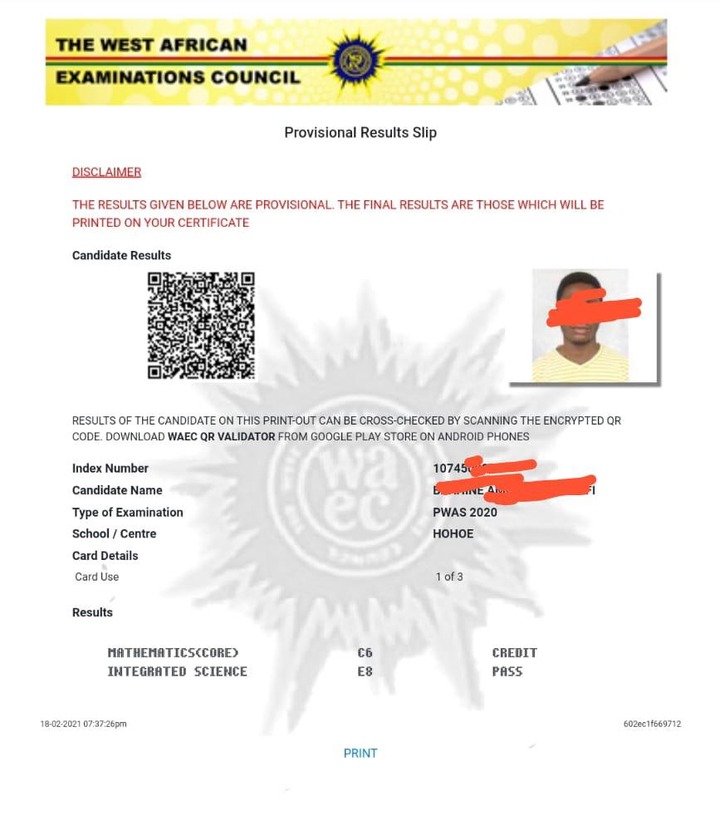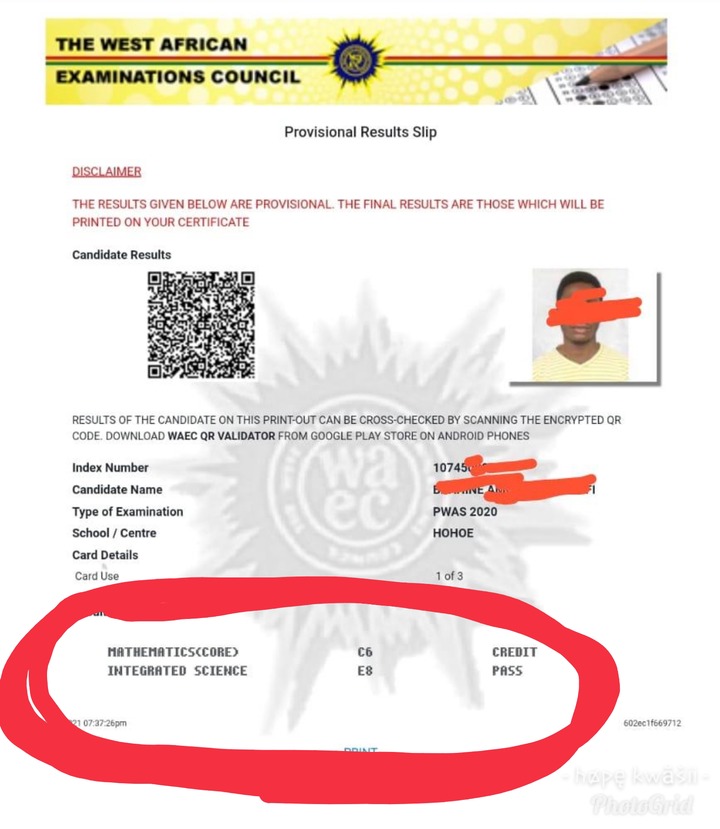 Content created and supplied by: Article_Engineer (via Opera News )